Meghan Markle's 'South Park' Roast Was 'Brilliant'—Samantha Markle
Meghan Markle's half-sister, Samantha Markle, has called the roast of the royals by the adult animated comedy show South Park "hysterical," stating that the writers did a "brilliant job" of parodying the duchess of Sussex and her husband Prince Harry.
Meghan and her sister are in the middle of a high-profile legal battle after Samantha sued the duchess for defamation over comments made during her bombshell interview with Oprah Winfrey in 2021, and for information that was supplied to the authors of the Sussexes' biography Finding Freedom.
Last week, a hearing took place in a Florida court to consider Meghan's request to have the case thrown out on the grounds that her comments were covered under the First Amendment, and that under Florida state law, she did not "publish" them, the key action in a defamation case.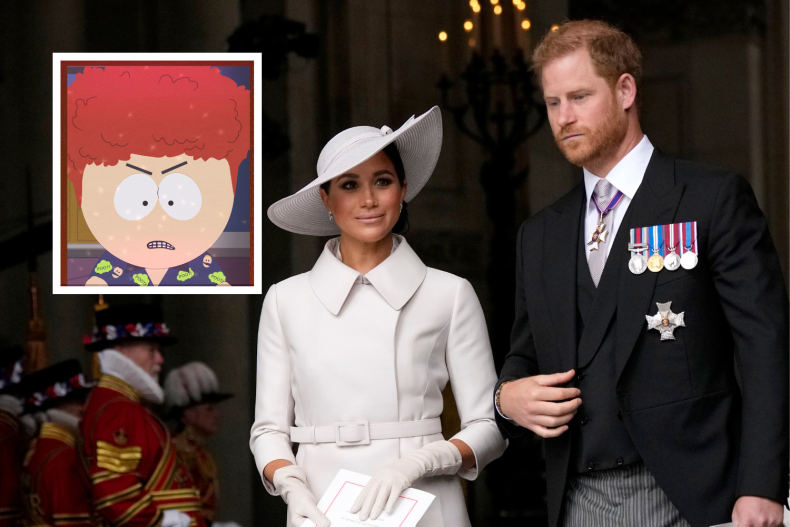 Samantha Markle appeared on the U.K.-based GB News channel on Tuesday night to discuss Meghan and Harry's grilling by South Park creators Trey Parker and Matt Stone in an episode called "The Worldwide Privacy Tour."
The episode, which aired last week, spoofed Harry and Meghan as the fictional "Prince and Princess of Canada" who, after exiting the monarchy, repeatedly profess their desire for privacy on a global scale.
The characters bore visual similarities to the royal couple, with the princess character depicted wearing a replica of Meghan's Carolina Herrera outfit from 2018 that she wore at the Trooping the Colour event.
Reacting to clips from the episode with GB News anchor Dan Wootton, Samantha Markle said they were "hysterical," adding: "What I thought was so glaring and so brilliant about it is, it's true."
Samantha Markle said there was hypocrisy in Harry saying he "hates journalists" and then paying for "PR."
Newsweek has approached representatives of Meghan Markle and Prince Harry for comment.
"I think the whole worldwide privacy tour is hysterical because, in my opinion, and the opinion of others, they're putting themselves on the world stage using expensive PR while demanding privacy, while writing books, while being on Oprah that had 50 million viewers," she said.
"You know, people who want privacy don't do that! You live your life quietly in privacy so it's such hypocrisy. I think they [South Park] did a brilliant job."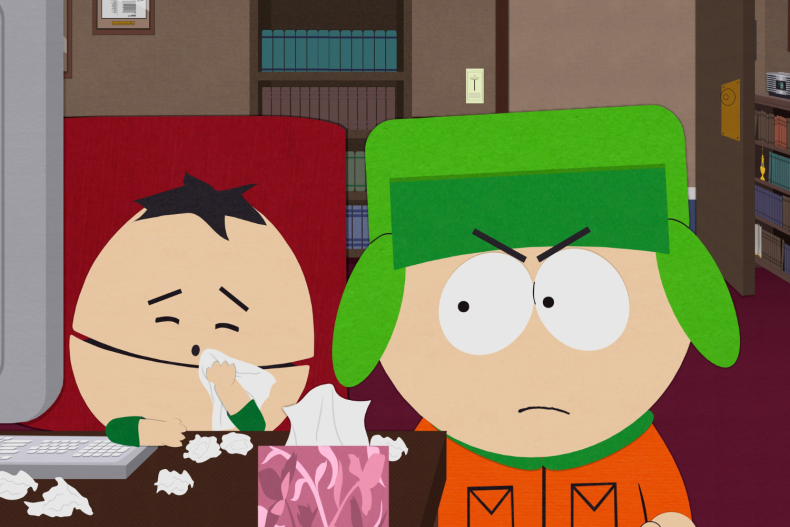 Summing up her thoughts on the show, Samantha Markle said that "a lot of people feel that it's been demonstrated that there's a lacking of empathy, remorse, shame and that they're kind of empty," when it comes to Harry and Meghan.
"What I think the writers are saying is that there's a shallowness there, a hypocrisy, an emptiness, and if they were so sincere about those things, they wouldn't have been parading around the world without considering others."
The sitcom parodied the Sussexes' stepping away from royal duties in 2020 over an alleged desire for privacy. A spokesperson for the couple denied this in a statement to the BBC in December. "The Duke and Duchess have never cited privacy as the reason for stepping back. This distorted narrative was intended to trap the couple into silence," the spokesperson said.
"In fact, their statement announcing their decision to step back mentions nothing of privacy and reiterates their desire to continue their roles and public duties. Any suggestion otherwise speaks to a key point of this [Harry & Meghan docuseries on Netflix].
"They are choosing to share their story, on their terms, and yet the tabloid media has created an entirely untrue narrative that permeates press coverage and public opinion. The facts are right in front of them," the statement concluded.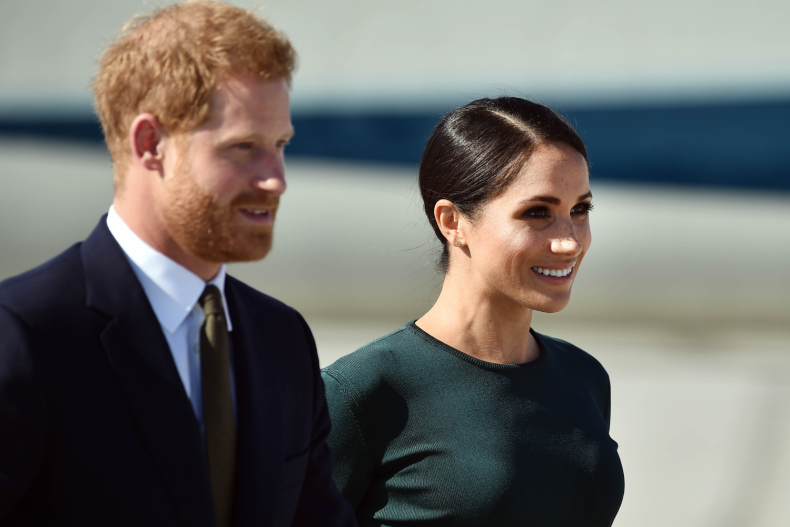 Following the broadcast of the South Park episode last week, there was speculation that the couple was considering legal action—something that was shut down by the couple's spokesperson, who called the speculative reporting "baseless and boring."
Meghan's request to have the defamation suit filed by Samantha Markle dismissed is currently being considered by a judge. No date has yet been given for the publication of the written ruling.
James Crawford-Smith is Newsweek's royal reporter based in London. You can find him on Twitter at @jrcrawfordsmith and read his stories on Newsweek's The Royals Facebook page.
Do you have a question about King Charles III, William and Kate, Meghan and Harry, or their family that you would like our experienced royal correspondents to answer? Email royals@newsweek.com. We'd love to hear from you.