Same-Sex Marriage Debated in Taiwan, as Rights Activists Petition Government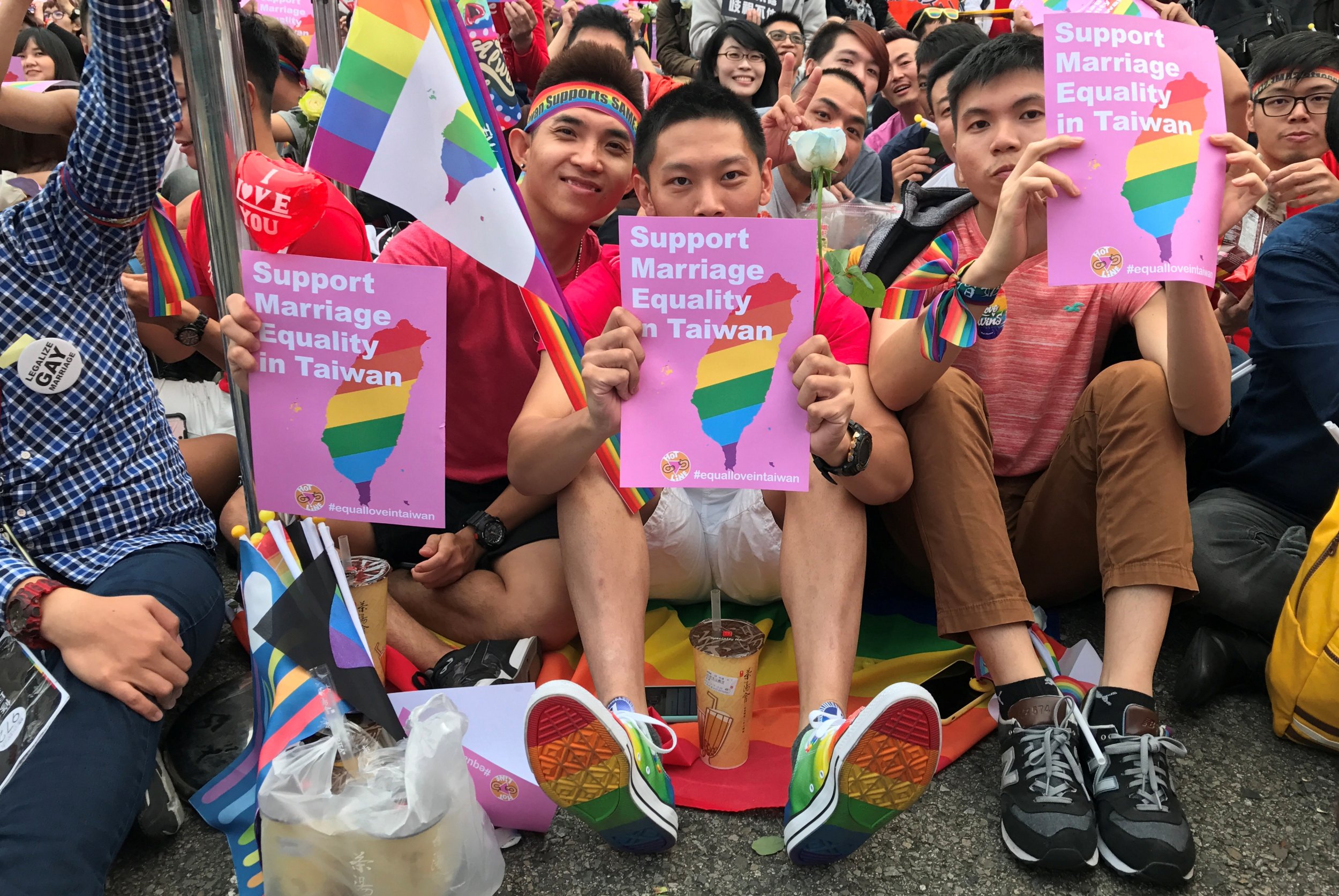 A panel of 14 grand justices heard a debate about gay marriage in Taipei, the capital of Taiwan, Friday. The discussion is over a disputed law that states marriage is between a man and a woman. Critics have arguedn it is unconstitutional. If the law is overturned, it could pave the way for the legalisation of same-sex marriage in Taiwan, making the island the first to introduce same-sex marriage in Asia.
The court in Taipei was heavily guarded for the hearing, as protesters waving rainbow flags gathered outside. Chi Chia-wei, a veteran gay rights activist, presented a petition to reinterpret the constitution, alongside a petition by Taipei City Council, who have received an increasing number of same-sex marriage applications from citizens, according to The Straits Times.
The petition from Taipei's council includes applications from 30 gay couples who applied for marriage licenses in Taipei but were rejected—three of those couples had previously taken the case to an administrative court, reported The China Post.
At the centre of the debate is a clause that says marriage is an agreement between a man and a woman, and it is on this basis that Taipei City Council has rejected marriage proposals from same-sex couples.
Taipei's representative Liao Yuan-hao said legally allowing same-sex couples to marry would "not change the essence of marriage, but would solidify its values."
Opposition groups came out in force in Taipei. Chang Shou-yi, secretary-general of the Alliance of Religious Groups for the Love of Families Taiwan, said that some of the experts and academics set to speak at the discussions had "great biases" and "preset positions" on the issue. He added that the lack of anti-marriage equality speakers present at the hearing was unfair and unjust, The China Post reported.
Legal experts will participate in the hearing, and a decision will be made in two months' time, according to the BBC.
"Abruptly changing [the law] will impact social order," said Chiu Tai-san, Taiwan's justice minister. Adding, that more time will be needed to achieve a wider consensus on same-sex marriage in Taiwan. Its Confucianist heritage puts traditional family values at the heart of debates.