Same-Sex Marriage Decision Prompts Polygamist to Apply for Marriage License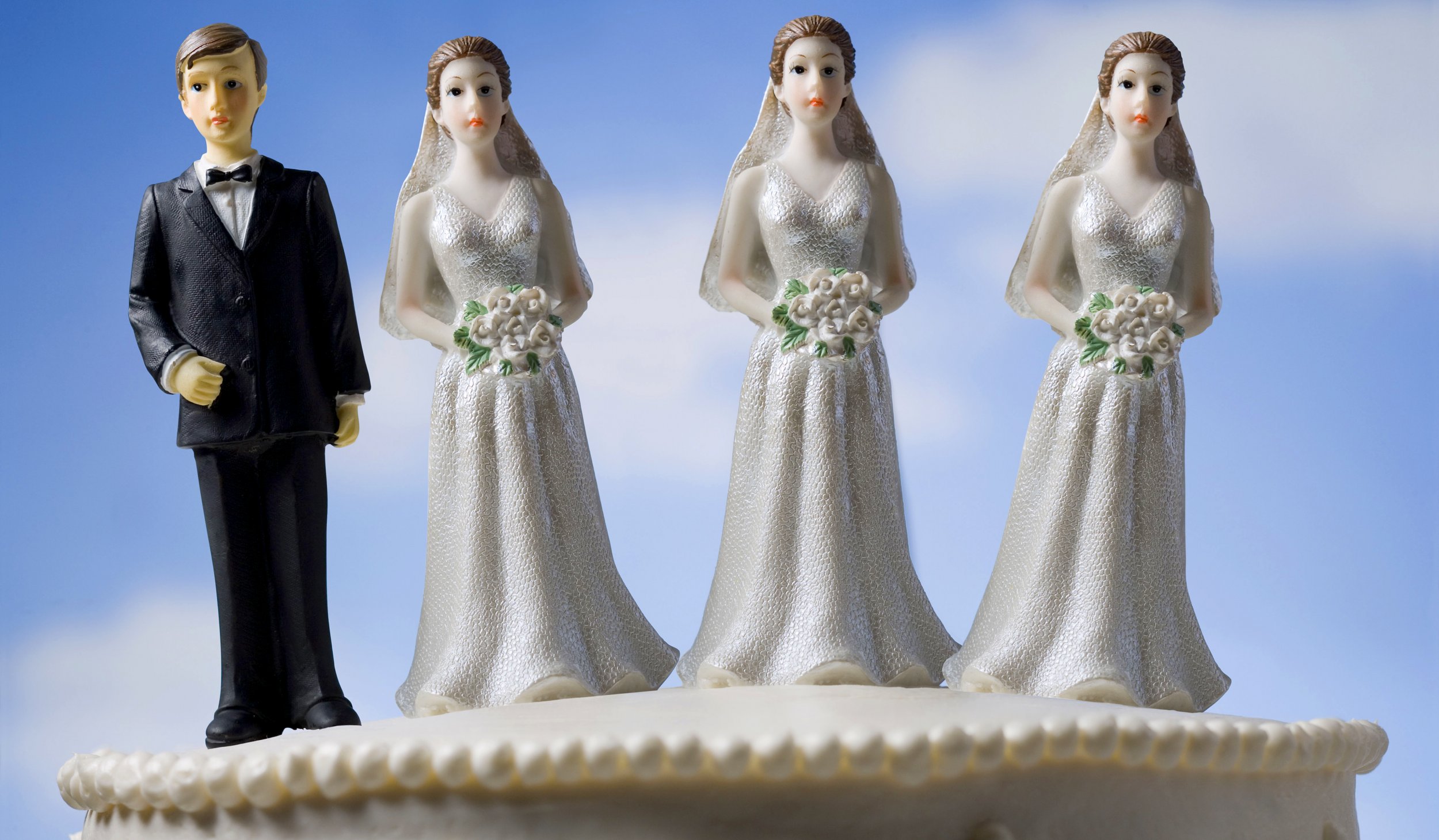 A Montana man has applied for a marriage license to wed a second wife following last week's Supreme Court decision to legalize same-sex marriage nationwide.
Nathan Collier says Chief Justice John Roberts' dissent, in which he argued polygamy has deeper historical roots and the decision "would apply with equal force to the claim of fundamental right to plural marriage," was his inspiration.
Collier is legally married to Victoria, but on Tuesday the polygamous trio travelled to Yellowstone County Courthouse looking to legally legitimize the relationship between Nathan and a second woman, Christine.
"It's about marriage equality," Nathan told the Associated Press. "You can't have this without polygamy."
Bigamy is currently illegal in all 50 states, which led county clerks to initially deny the application. But a clerk returned shortly after saying they would check with the Montana Attorney General's office before issuing a final answer by next week. Nathan plans to sue if the application is denied.
"My second wife Christine, who I'm not legally married to, she's put up with my crap for a lot of years. She deserves legitimacy," he told the AP.
America has met the trailblazing Colliers before— they've appeared on an episode of the TLC show Sister Wives. They were excommunicated from the Mormon church for polygamy, and are now religiously unaffiliated. They collectively have seven children, both their own and from previous relationships.