Costa Rica: Same-Sex Marriage Dominates Presidential Election in Mostly Catholic Country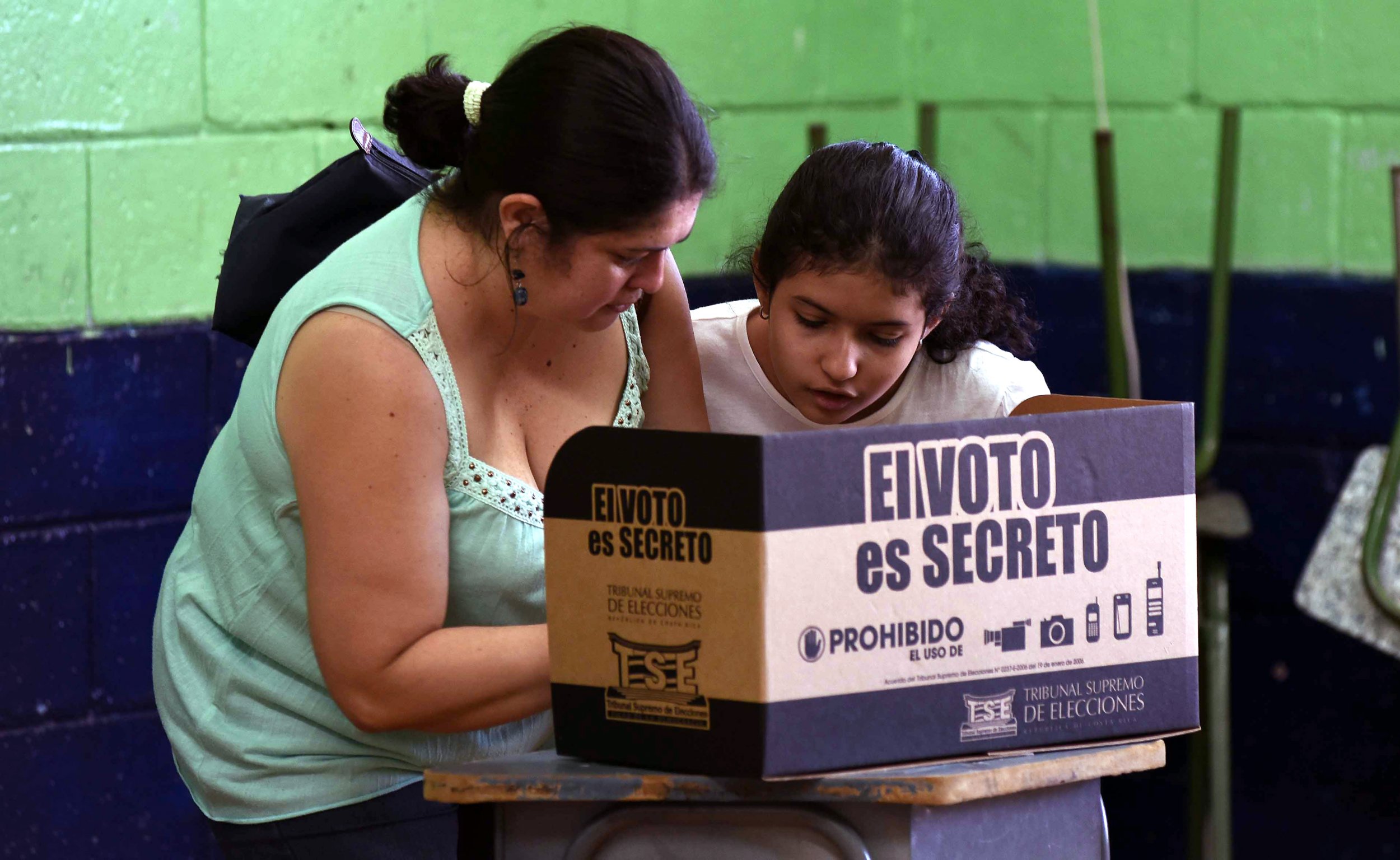 Same-sex marriage has come to the front of debate as voters go to the polls to elect a new president in Costa Rica on Sunday. The issue has become one of debate in the predominantly Roman Catholic state after a ruling by the Inter-American Court of Human Rights ruled in January that same-sex couples are entitled to the same family and financial right traditionally given to heterosexual couples.
About 76.3 percent of Costa Ricans identify as Catholic, and a majority 61 percent of citizens oppose same-sex marriage, according to 2014 data from Pew Research Center. The controversial ruling from the IACHR has fueled the popularity of fringe evangelist candidate Frabricio Alvarado of the National Restoration party, who vehemently opposes same-sex marriage. Alvarado has said he will ignore the court ruling should the state elect him, though IACHR decisions are binding for Costa Rica, according to Telesur.
In the last debate, Alvarado said, "We have to stand up to those who want to trample on the family."
IACHR ruled Costa Rica, "must recognize and guarantee all the rights that are derived from a family bond between people of the same sex," in January 2018 opinion according to Jurist. Costa Rica's constitution establishes Catholicism as the state religion, though it does not prevent the free exercise of other religions.
"I'm very happy and thankful to God. This is a democratic celebration. The situation is difficult and we don't know what's going to happen," Alvarado said as he went to vote in San Jose, Costa Rica Sunday, Telesur reported. Alvarado is a former journalist and Christian singer.
Polls will close for the state's 3.3 million voters at 6:00 p.m. local time on Sunday. The first round of voting on Sunday should determine which of the 13 candidates wins. However, Sunday polls showed Alvarado with only 26 percent of the needed 40 percent of the vote required to be declared the winner. If no winner is declared Sunday, the top two candidates will face off in an election on April 1.
"We are not ready for a LGBT agenda," Alvarado said at a debate last week, according to Reuters. "Let's make February 4 our referendum on the marriage between men and women." The IACHR decision was made in response to a petition filed by Costa Rica's current president Luis Guillermo Solís in 2016.
Latin American countries including Brazil, Argentina, and some parts of Mexico have legalized same-sex marriage. However, it is still banned in Costa Rica. Australia was the most recent country to legalize gay marriage in December 2017.