Christian Politicians Are Trying to Stop Same-Sex Weddings in Germany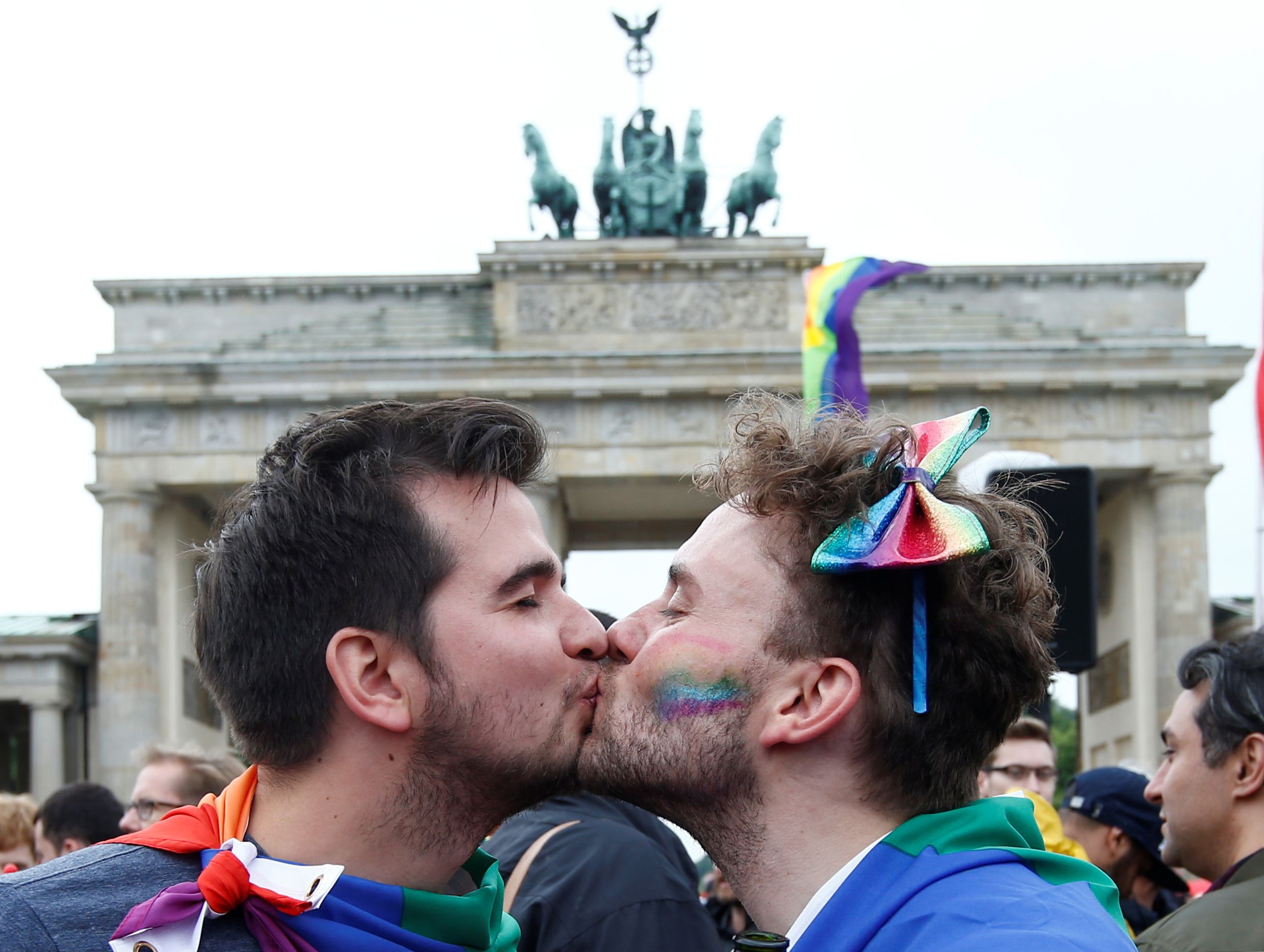 One of German Chancellor Angela Merkel's most senior allies is urging his home state to rise up and oppose the same-sex marriage law passed last week.
Germany legalized same-sex marriage on Friday after Merkel allowed lawmakers a free vote on the issue. Under the new law, Germany's legal code defines marriage as something "entered into for life by two people of different or the same sex."
It means same-sex couples will get the same rights as heterosexual couples on adoption, tax and inheritance.
But Johannes Singhammer, one of the vice-presidents of Germany's parliament and a member of the CSU party, a right-wing group from the state of Bavaria that is allied to Merkel's CDU, said his state government should challenge the policy in the courts, The Local reported.
"In order to achieve legal clarity, I suggest that the Constitutional Court should be called upon," Singhammer said. Germany's constitutional court can review laws to ensure they do not contravene the country's constitution.
Singhammer said private citizens were entitled to take up such cases. But, he added: "It would be faster, however, if a state government were to do this—for example the Bavarian government."
"I would advise this so that we can swiftly gain clarity on whether the new definition of marriage is unconstitutional," he said.
The law is set to come into effect at the end of the year. But opponents say adopting gay marriage in Germany should involve a change to the constitution, which the new law does not provide for.
Article six of the German constitution says "marriage and the family shall enjoy the special protection of the state," but does not specify a gender.
The intervention highlights how conservative forces at the top of German politics work to block equal marriage despite overwhelming public support.
One poll found that 83 percent of Germans back gay marriage yet the country took more than 15 years to move from legalizing same-sex civil unions in 2001 to marriage equality this year.
Merkel, her CDU and the CSU, who were in government as part of various coalitions since 2005, have been instrumental in holding back the change. Just 75 CDU or CSU lawmakers out of 309 voted in favor of last week's move. Merkel herself voted against.
Speaking to Newsweek before the vote, CDU deputy finance minister Jens Spahn, himself gay, said it was logical for German conservatives to support equal marriage rights.
"It's because of values. When two people…want to stay to each other, they want to actually care for each other, before asking society to help them they will help each other first, then that is a value that we as Christian Democrats should cherish," Spahn said.