Same-Sex Marriage as Immoral as Nazi Laws, Russian Putin Ally Says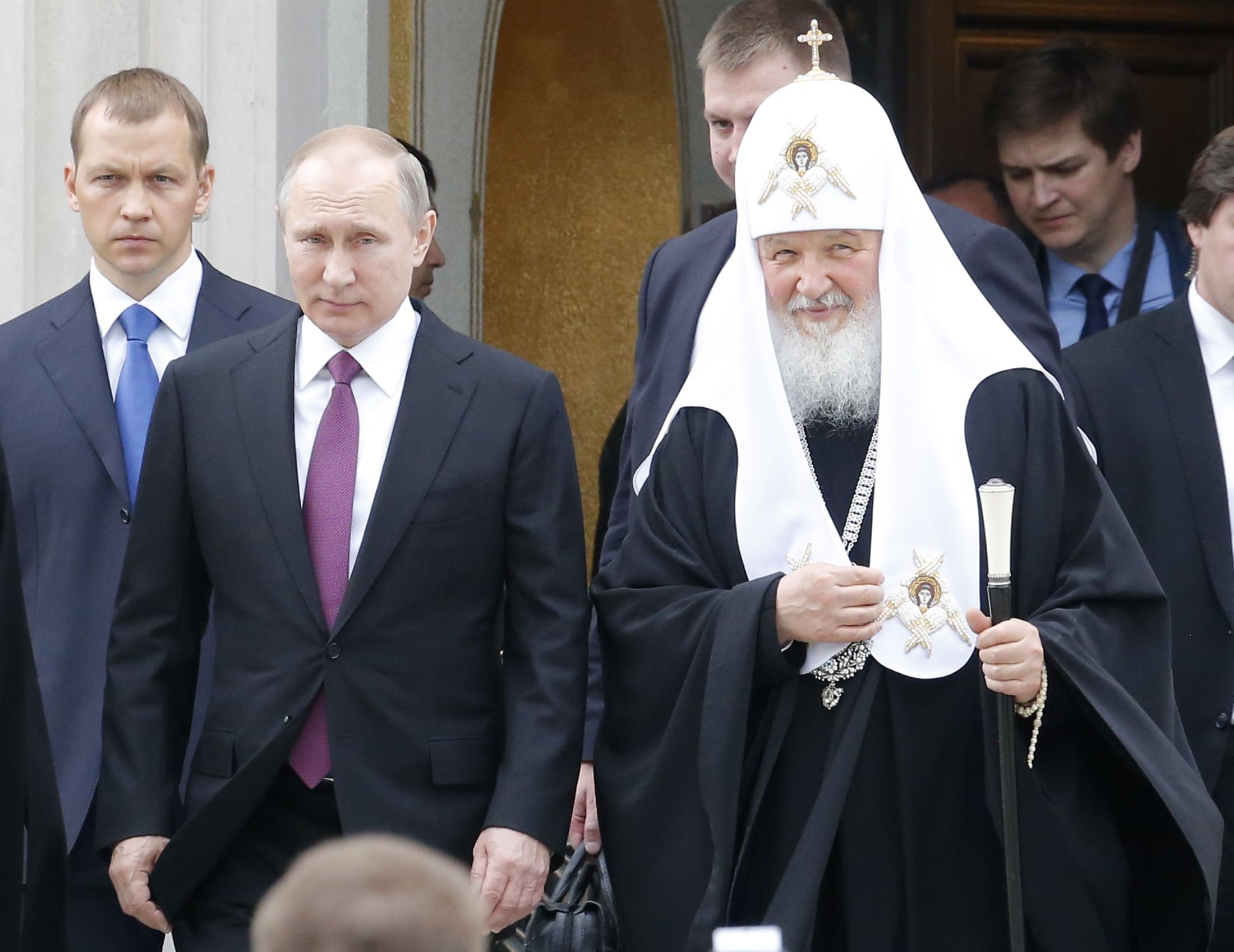 The head of the Russian Orthodox Church said Monday that laws legalizing same-sex marriage are as immoral as those passed by Nazis in Germany. Patriarch Kirill, the highest religious authority in the country and a close ally of President Vladimir Putin, claimed that legalizing gay marriage runs contrary to the fundamental moral fabric of society and would cause people to revolt.
Related: Russia investigates Chechnya's bloody anti-gay purge
"So-called homosexual marriages" threaten family values, he was quoted as saying by RIA Novosti and reported by The Moscow Times. He added that "when laws are detached from morality they cease being laws people can accept"—as, he said, was the case in Nazi Germany.
Kirill was speaking in Kyrgyzstan while promoting his new book, titled Freedom and Responsibility: In Search of Harmony.
It is far from the first time the head of the Orthodox Church—which includes more than 70 percent of the Russian population among its followers, according to a 2014 Pew Research Center study—has made controversial comments about same-sex marriage.
In an interview with RT last year, he said that "this new trend poses a significant threat for the existence of the human race," before adding: "Our prayers and our work are so that humanity lives on and follows the principles dictated by our moral nature."
In 2013, Kirill said that legal recognition of same-sex marriage was a "very dangerous sign of the apocalypse."
In Europe, 13 countries legally recognize same-sex marriage, as does the United States. In Russia, however, a law was signed in 2013 making it illegal to distribute what it deems gay "propaganda."
In recent months, there have been allegations of a crackdown against gay men in the Russian republic of Chechnya. Reports have alleged gay men were being arrested en mass, tortured with electricity and murdered. Protesters against this treatment of gay men were arrested in St. Petersburg earlier this month.
The situation has been raised by foreign leaders in meetings with Putin, most recently by new French President Emmanuel Macron.
"I emphasized to President Putin…how important it is for France to respect all people, all minorities," Macron said during a news conference with the Russian leader Monday. "We spoke about the cases of LGBT people in Chechnya.… I told President Putin what France is expecting regarding this issue, and we agreed to regularly check on this subject."
Russia has said it is investigating the alleged purge.