Sami Zayn's AEW Mention on RAW May or May Not Have Been Scripted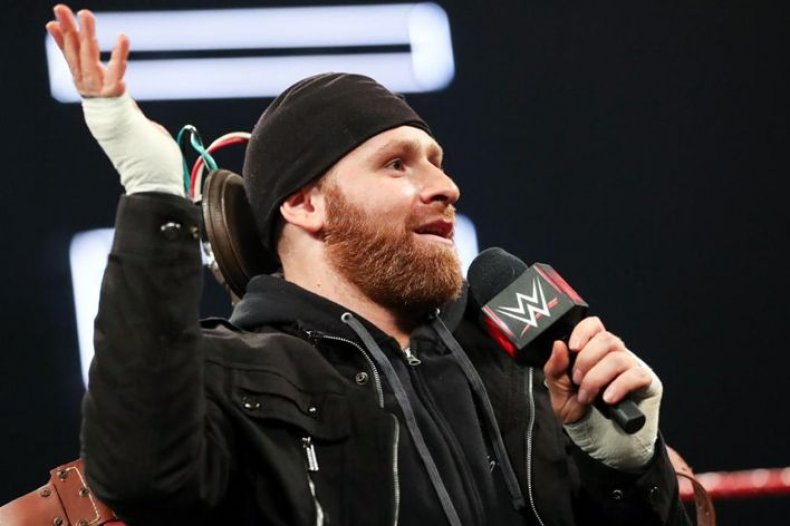 Following All Elite Wrestling's first show on Saturday, Double or Nothing, wrestling fans were curious to see how WWE would respond on Monday Night RAW - especially after the jab Cody Rhodes threw at Triple H by destroying a replica of Triple H's famous stone throne.
However, WWE played it relatively safe and simply had Sami Zayn mention the promotion during a segment some are calling ill-conceived.
Dave Meltzer of Wrestling Observer Radio said he was told that Zayn's AEW comment was scripted but the source say that writing a reference to the new promotion into RAW was "so f--king stupid." Meltzer's co-host, Bryan Alvarez had hisown source that said it wasn't scripted.
PWInsider has since reported that the AEW reference wasn't scripted and that Sami Zayn improvised the line.
It's unclear whether in fact Zayn improvised or not, but time will tell. If Sami improvised he will likely be punished and that's when we'll know.
If you missed it, Zayn came out in the third hour of RAW in a talk segment called "The Electric Chair" hosted by Corey Graves. Sami would field questions from the WWE Universe, which consisted of asking when he would retire to why he hasn't won the Universal Championship since his return.
These questions from the audience upset Zayn as he didn't feel they were tough enough. He even suggested someone ask him about AEW, which not only shocked the crowd but started a chant.
The Electric Chair segment with Sami Zayn can be watched below, but WWE has taken out the AEW line from the video.
The fans in attendance and watching Monday Night RAW from home weren't the only ones who noticed the AEW mention on the show.
AEW co-founders Matt and Nick Jackson, better known as The Young Bucks, took to Twitter with somewhat cryptic tweets regarding El Generico, a red-bearded luchador who wrestled on the indies and was constantly linked to Sami Zayn, just as their promotion was mentioned on RAW.
The brothers took on Pentagram and Fenix at Double or Nothing, and honored El Generico with a top rope face buster on the top padding. El Generico resurrected his TWitter account the day of the show to seemingly offer support as well.
What do you think of Sami's mention of AEW? Are you excited for the new promotion to premiere its television show in the fall? Let us know in the comments section below.