Samia Shahid's Ex-Husband Admits Strangling Her to Death in Alleged Honor Killing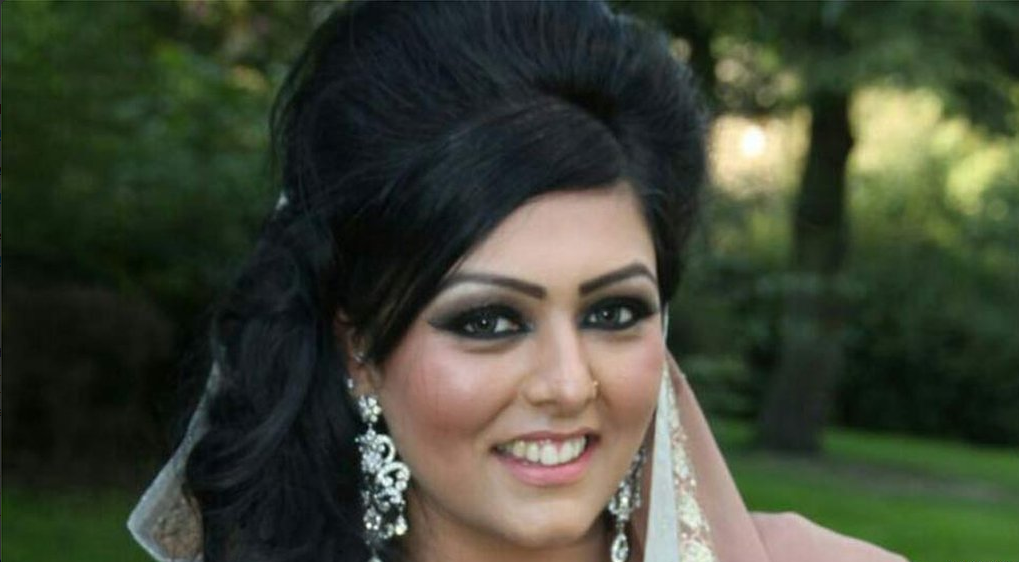 The ex-husband of Samia Shahid, the British woman found dead in Pakistan last month, reportedly has admitted to strangling her to death with a scarf in an alleged honor killing.
Shahid, 28, was visiting relatives in Pakistan's northern Punjab province in July. Following her death, Shahid's former husband, Chaudhry Muhammad Shakeel, was arrested on suspicion of murder. According to a police source who spoke with the BBC and Pakistan's Dawn newspaper, Shakeel has admitted to drugging and strangling to death Shahid, a beautician from in Bradford, northern England.
Shahid's relatives initially said she had died of a heart attack, something her second husband, Syed Mukhtar Kazim, denied. Shahid's father also claimed she killed herself. Kazim maintained that she was killed because her family disapproved of their marriage; a post-mortem examination confirmed that she was strangled to death.
So-called honor killings took the lives of nearly 1,100 women in Pakistan last year, according to a report from the country's Human Rights Commission that was published earlier this year.
The investigation into Shahid's death didn't begin until Kazim contacted her friends and police in Pakistan. Shahid and Kazim lived in Dubai, but she had returned home to Bradford last year in an attempt to improve her relationship with her family, the Guardian reports. After allegedly being harassed by a family member who wanted her to go back to her first marriage, Shahid requested that a female police officer accompany her to the family home in Bradford.
Shahid's father, Chaudhry Mohammad Shahid, is being charged as an accessory to murder. Both Shahid and Shakeel appeared in court in the city of Jhelum, in northern Pakistan, on Saturday and were remanded for four days. Shakeel, who is Shahid's cousin, said he demanded she divorce her second husband and remarry him, according to the BBC.
Last week, Raja Waqar, a Pakistani journalist, said he received death threats from a British man in response to his investigation into Shahid's death. Waqar said he received five phone calls threatening his safety and that of his children. He reported the calls to police in the U.K., who referred the complaints to Pakistani police.
Shahid's death comes several weeks after the murder of Qandeel Baloch, a social media celebrity in Pakistan who defied the country's conservative views and expectations of women. Baloch was drugged and strangled to death by her brother. Shortly after her death, Maryam Nawaz Sharif, the daughter of Pakistan Prime Minister Nawaz Sharif, said the country is hoping to update its honor killing law so family members cannot be forgiven for carrying out the crime. The update is still pending.
Earlier this year, The Girl in the River, a documentary about a survivor of an attempted honor killing in Pakistan, won an Academy Award for Best Documentary Short.