Sammy Sosa Responds to Skin Controversy: 'That's the Devil Talking'
Sammy Sosa has heard your questions about his skin. He's heard the skin bleaching accusations, the comparisons between his formerly brown sugar skin tone to his seemingly white complexion today. He's heard the mean comments and claims that he hated his natural skin color. He's seen the tweets and the memes—and he's got something to say about it.
"Those people they sometimes criticize me, they don't know me, they don't put food on my table and they don't pay my bills," Sosa said during an interview with NBC Sports Chicago on Tuesday.
The former baseball player spoke with longtime sports reporter David Kaplan about his career with the Chicago Cubs—whom Sosa played for during the height of his career from 1992 to 2004. During their conversation, the controversy surrounding Sosa's appearance came up. Despite critics' comments over the former slugger's increasingly lighter complexion, Sosa insisted that he was in "a good place," healthier than ever. Healthy enough, he claimed, to rejoin the Cubs on the baseball field at nearly 50 years old.
"Sometimes I laugh because they make a comment like they grew up with me together, like they were in the Dominican Republic and was a shoeshine boy with me together. And they make a comment like they known me for years. These people never seen me before. They never have a chance to speak to me," Sosa said.
"You don't need negatives in life, you need positives. When you're in an environment with positive people, why do you want to listen to somebody who's gonna ruin your day? That's impossible. I stay away from that. You know what I mean? That's the devil talking. I stay away from that. I'm here. I'm in a good place," he continued.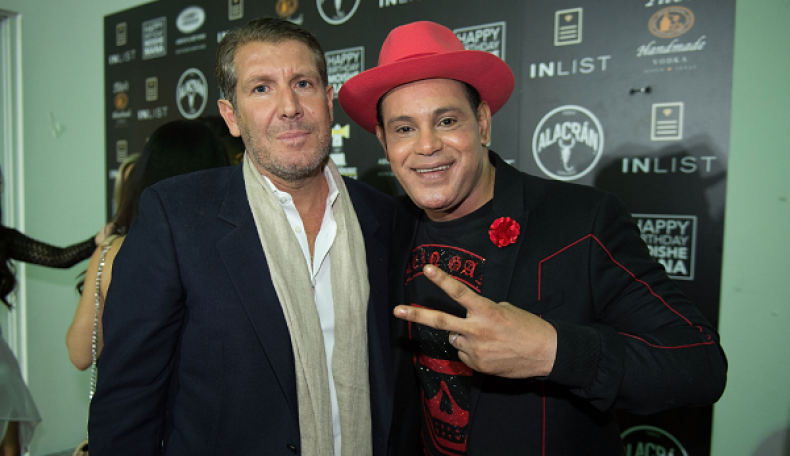 When Sosa first moved to America from the Dominican Republic in the late 1980s, he had melanin-rich brown skin. However, following his retirement from the MLB in 2009, Sosa began to appear much lighter than what fans were used to seeing. Soon after, rumors of skin bleaching emerged.
Sosa initially addressed the controversy over his skin color in a 2009 interview with Univision's Primer Impacto, explaining that his skin became lighter due to a bleaching cream he was using to soften his skin. But he insisted that he wasn't racist and he wasn't purposely trying to whiten his complexion. "What happened was that I had been using the cream for a long time and that, combined with the bright TV lights, made my face look whiter than it really is," he said at the time.