Tasting Beers With Psychedelic Pop Wizard Jacco Gardner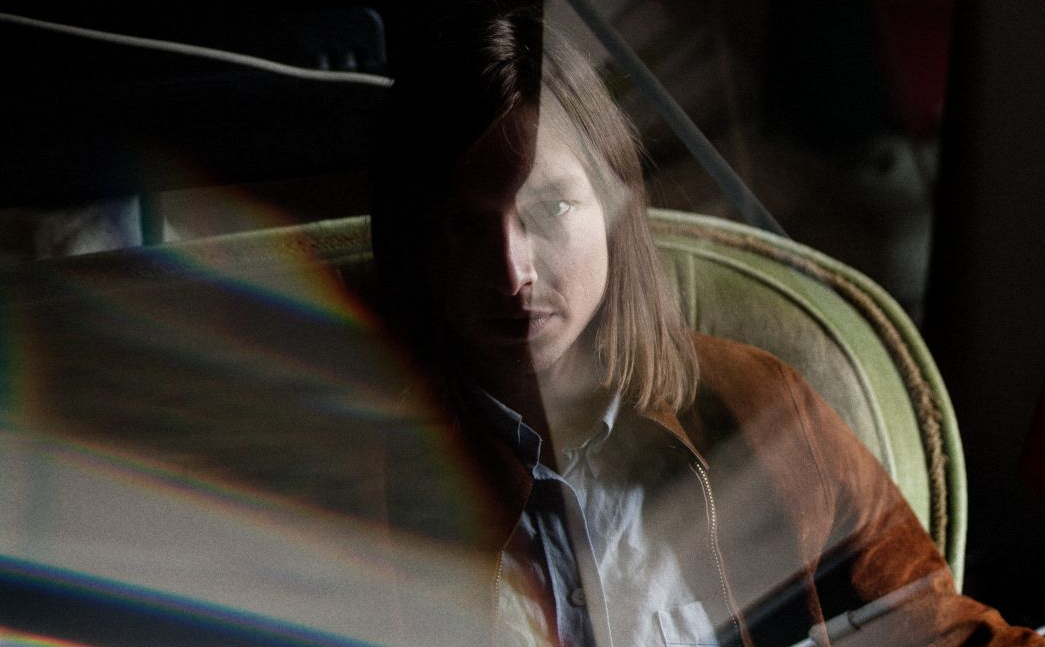 "I've probably tried every beer," Jacco Gardner brags.
That seems plausible. Gardner, a psychedelic musician with flowing hair and a voice that 50 years ago would have yielded him a spot in the British Invasion band of his choice, grew up in the Netherlands, where the beer flows like the Amstel river and pale lagers are king.
But he's grown to prefer the bars in Brooklyn. (Like Williamsburg's Barcade—"That's really memorable, arcade bars are not common in Holland.") The Northside Festival, which brings bands and tech panels to north Brooklyn, is at full blast, and Gardner is scheduled to be on stage with his backing band in two hours or so. We're in a Danish bar in Greenpoint called TØRST, and he's not getting out of here until he tries some of the worldly craft beers on the menu and gives his professional judgment.
He chooses Earth People, a dry-hopped farmhouse ale with lemongrass. "It's good. I expected better. More of it, I guess. But it's good... A bit too IPA-ish for me."
How about Falco? It's an American IPA brewed by Two Roads Brewing Co. "That's good. A bit of that same sort of IPA-ish vibe. It's hard to really put my finger on what I don't like about it. I can taste that it's a good beer."
Just as Gardner's nationality sets him apart at this festival—he's from the small town of Zwaag, later studied music production in the city of Utrecht and is based in the town of Hoorn—so does his melting pot of influences. Throw a rock in this bar, and you'll hit an indie-rock band inspired by Pavement, Guided by Voices, etc, etc. Gardner's new album, Hypnophobia, takes cues from the psychedelic studio wizards of 30 years prior, from Love and Soft Machine and Syd Barrett. (It was a documentary on the founding member of Pink Floyd that set Gardner on this technicolor-striped path.) The album title means "fear of sleep," and was inspired by an experience in between the worlds of sleep and being awake. On psych-pop tracks like "Outside Forever" and the dreamy "Brightly," Gardner's voice glistens with ghostly echo while the music betrays his obsession with vintage instrumentation: mellotrons, harpsichords, even a Steinway piano antique that Gardner purchased from a church.
Key changes and flute parts—it's not very punk. "Elegant" and "eerie" are the adjectives that spring to mind. Though he dislikes being pigeonholed as retro (or "a person who's inspired by the past only," as he puts it), Gardner's mastery of that genre is firm—especially for a guy born in 1988. He tells me about his record collection, full of reissues of psychedelic favorites. And on a visit to the Rough Trade record store the previous day, he scored several additions: the Fantastic Planet soundtrack, a few records by the composer Bernard Fevre and something by New Zealand artist Connan Mockasin (whose name I mishear as "Common Moccasin"). "The moment I came in my record was on display, so I was like, yep, good record store," Gardner laughs.
Naturally, he takes to the craft beers with more colorful descriptions. On Graffiti Orange, which is a pale ale brewed with orange peel, vanilla bean and lactose: "That one is very smooth. There's a lot to discover in that." After trying a German pilsner: "This is something I've never tasted before. A blend of flavors I've never had."
Asked if he is a time traveler from a distant past, Gardner's answer is less than convincing. "Not really, no," he says. "But for me it's more about the music than the time it was from."
But there's something about the '60s. He has a theory to back up his fixation.
"This time that we live in, everything is very meta," Gardner explains in his quiet Dutch accent. "It's referencing times that already referenced other times. Referencing the '90s that referenced the '60s. Or referencing the '90s that referenced the '80s. In the '60s, it was referencing the Romantic times. Or Victorian times. Or classical music. It wasn't as close to each other. It was really out of the blue, combining harpsichord with psychedelic rock. I feel it was a more eclectic time when people didn't care as much about being cool by referencing something other people accepted as a cool thing."
He thinks for a moment.
"I'm guilty of referencing that," he concedes. "So I am kind of doing what I don't like."