Samsung Ad Ruthlessly Mocks iPhone X 'Notch' With Apple Fanboy Haircut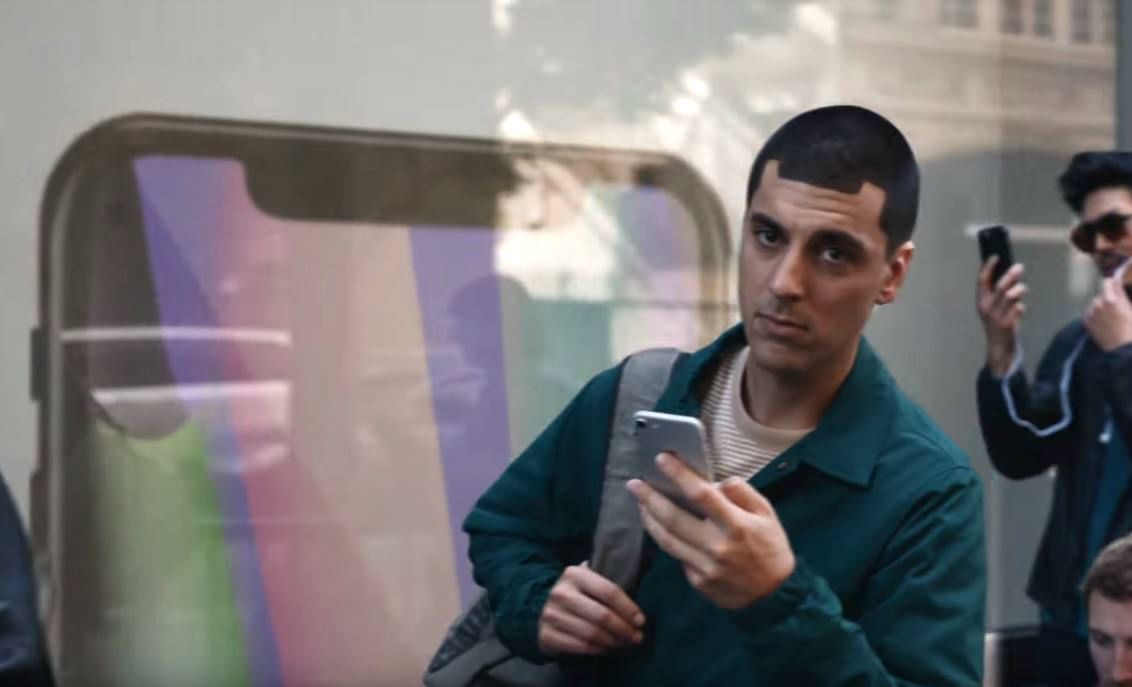 Samsung has taken another dig at Apple following the release of the iPhone X, using a ridiculous haircut to mock the "notch" screen shape of the most expensive iPhone ever.
The minute-long Samsung advert, titled Growing Up With an Upgrade to Galaxy, follows an Apple customer over the course of 10 years—from the launch of the first iPhone in 2007, to the release of the iPhone X last week.
The ad follows a common argument adopted by Samsung Galaxy and other Android users that Apple is often late to adopting smartphone technologies, such as waterproofing and wireless charging.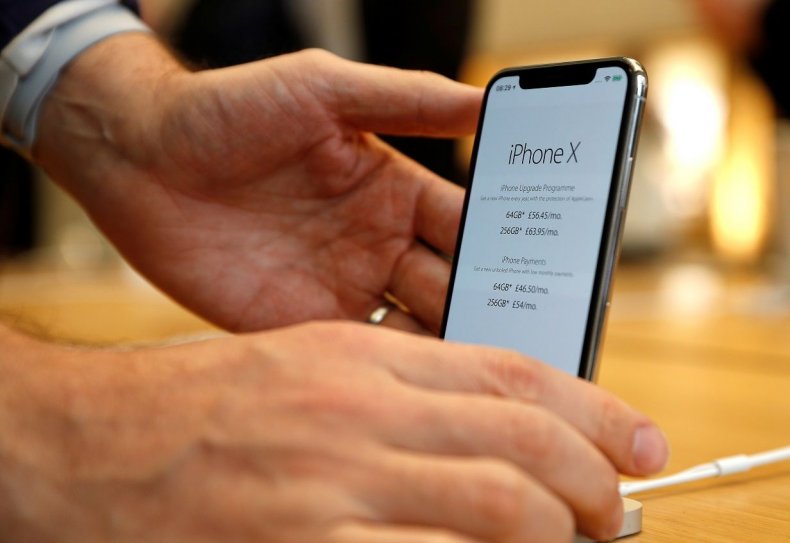 At the launch of the $999 iPhone X, the character in Samsung's ad decides to switch to a Galaxy Note 8 rather than join the queues for the iPhone X. Standing in the line outside the Apple store is a man with a peculiar haircut—styled in the shape of the notch found at the top of Apple's new smartphone.
Apple's iPhone X notch has been widely criticized by tech pundits, who have called the design "odd" and "ridiculous." The reason for the peculiar design is to accommodate a front-facing camera and facial-recognition technology in a device that Apple advertises as "all screen."
At the launch of the iPhone X, Apple faced more serious criticism from human rights groups highlighting allegations of continued worker mistreatment at the company's Chinese supplier factories.
Investigations by Newsweek and New York–based advocacy group China Labor Watch found that the release of the iPhone X so soon after the iPhone 8 may have led to unrest at iPhone 8 factories. Alleged labor violations include unpaid bonuses and physical abuse of assembly line workers.
Read more: The human cost of Apple's most expensive iPhone ever
Samsung is not immune to accusations from human rights campaigners, with a CLW investigation in 2016 finding "limited improvements" to working conditions and "tacit acceptance of the labor rights violations committed by its suppliers." It is therefore not surprising that its criticism of Apple has a more lighthearted tone.
Other Samsung adverts to poke fun at Apple have taken aim at the need for numerous dongles and adapters when using an iPhone, as well as the seemingly blind fanaticism of some Apple customers.
The feud between Apple and Samsung was highlighted in a Microsoft advert in 2013 for the Nokia Lumia 920. The dispute is depicted as a fight at a wedding, and the ad goes on to tell the viewer: "Don't fight. Switch."
The corporate slinging match may backfire next year when Samsung unveils the Galaxy S9, which rumors suggest will be ditching the headphone jack.