Samsung May Release Two Bendable Smartphones Next Year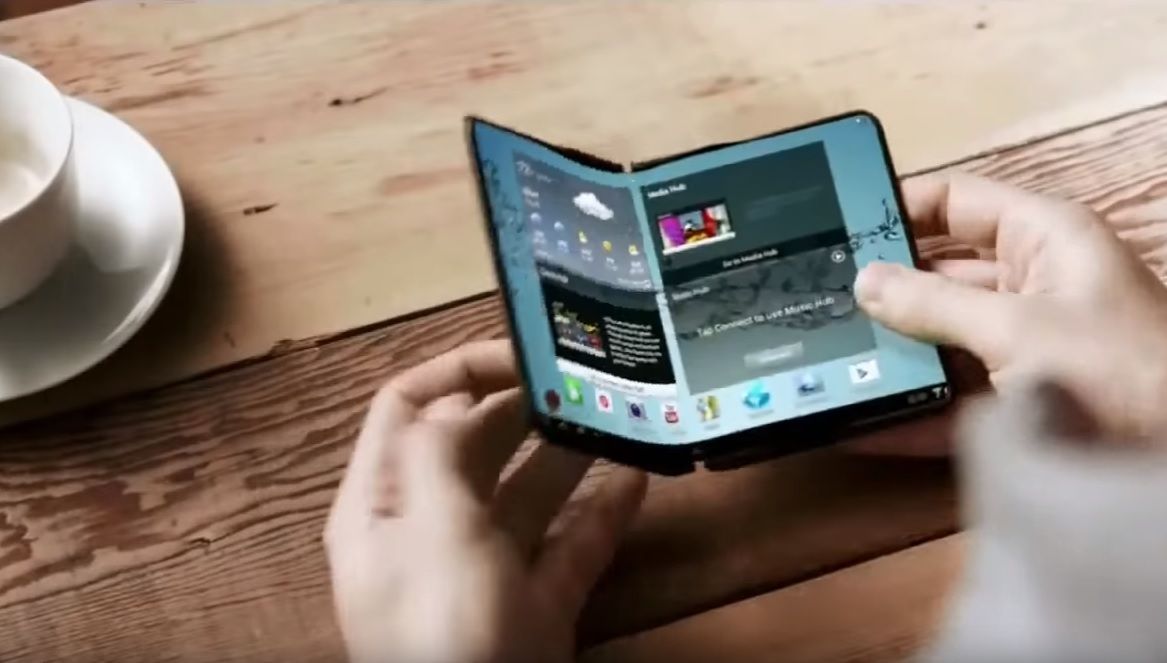 Samsung is working on two separate bendable smartphones that could be ready for release as early as next year, a report suggests.
One version of the smartphones will use an organic light emitting diode (OLED) screen to allow it to fold completely in half, according to Bloomberg, who cited sources close to the matter.
The second smartphone will reportedly incorporate a flexible display that will allow it to extend from a 5-inch device to an 8-inch device.
"This product could be a game-changer if Samsung successfully comes up with a user interface suitable for bendable screens," said Lee Seung Woo, an analyst at IBK Securities in Seoul.
"Next year is a probable scenario. Their biggest obstacle was related to making transparent plastics and making them durable, which seems resolved by now."
The South Korean electronics giant has toyed with the idea of bendable phones since 2008, when it first showed off a prototype of a device that tiled together two screens.
A separate concept was also demonstrated in a video released by the company in 2014 that used a single flexible OLED display to fold in half.
That same year, Samsung unveiled the Galaxy Note Edge smartphone, which featured a curved OLED display. This was followed up by the Galaxy S6 Edge and the Galaxy S7 Edge, both of which borrowed the same screen design.
A potential launch date for the two new bendable devices could be Mobile World Congress, which takes place in Barcelona in February 2017.