Samsung Plunges Into Virtual Reality, With Help From Facebook CEO Mark Zuckerberg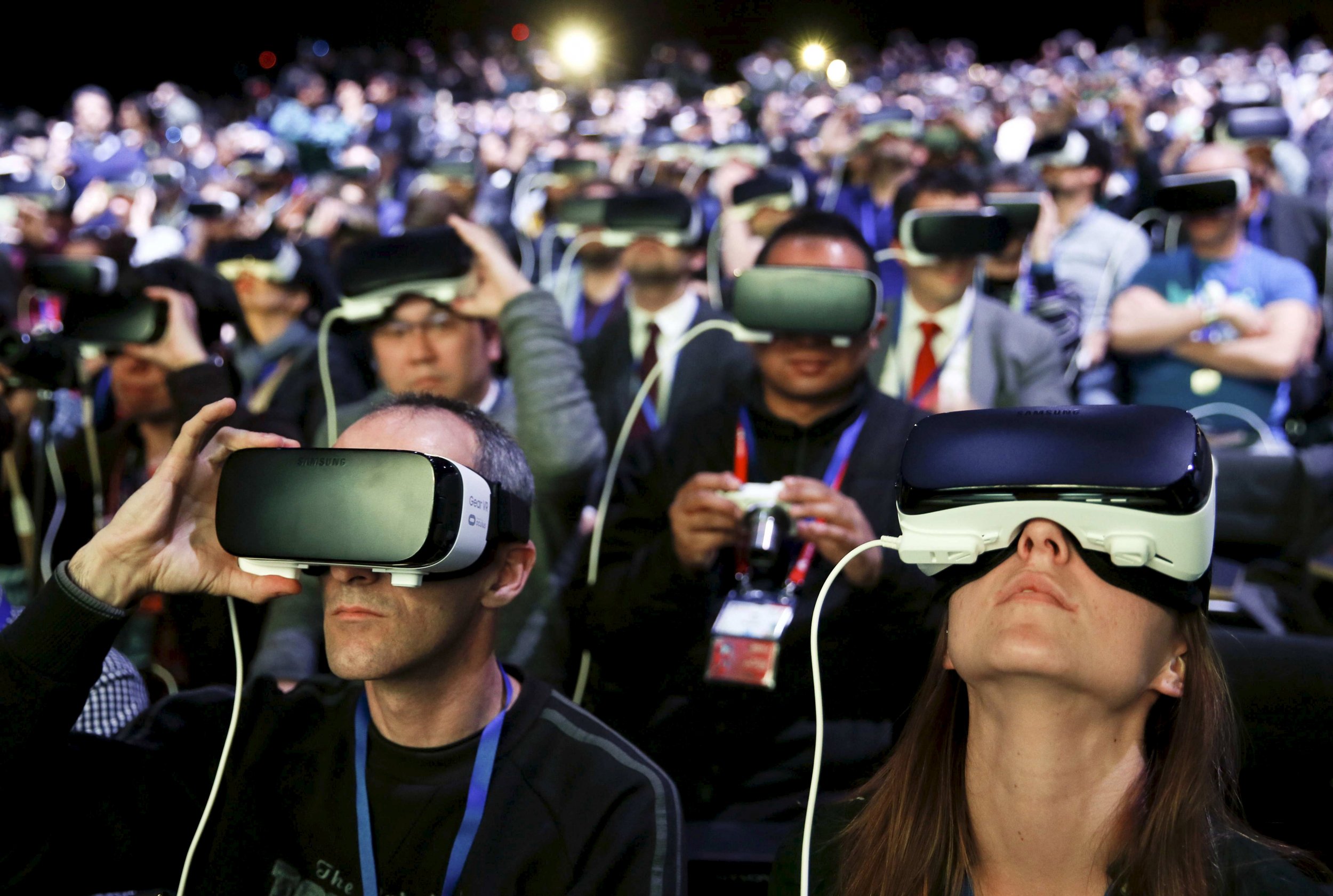 Sunday marked the Barcelona launch event of Samsung's brand new smartphones, the Galaxy S7 and S7 edge. Except all anyone was talking about was the South Korean company's latest virtual reality offering.
Each of the hundreds of people who attended the event at the Mobile World Congress Trade show were given a virtual reality headset upon arrival, the Wall Street Journal reports. They were then introduced to Samsung's new Gear 360 camera with two fisheye lenses, which can create virtual reality content.
Owners of the camera can use it to take 360-degree photographs and videos, which can be watched back using a virtual reality headset or online player, the Sydney Morning Herald reports. The camera connects to a user's phone via bluetooth and Samsung has promised free virtual reality headsets for all customers purchasing its new smartphone, presumably in the hope that they will then order the Gear 360.
But if the camera upstaged the smartphone, then Mark Zuckerberg upstaged them both. The Facebook co-founder and CEO arrived for a surprise cameo to discuss his ambitions for virtual reality. He was soon mobbed by fans, hoping to take a picture with the tech billionaire.
Facebook owns Oculus VR, the virtual reality startup that the company bought for $2 billion in March 2014. In September that year, Samsung produced its first ever virtual reality headset with Oculus. Since then it has continued to release further versions to the prototype including a mass-market headset, the Gear VR last year.
Samsung may have turned the spotlight onto virtual reality, since the Galaxy S7 is fairly similar to last year's handset. The smartphone has few new features and some are simply old ones that were cut from 2015's model. It seems that Samsung may be choosing to focus more on its virtual reality projects.