Samsung 'Building Foldable Smartphone'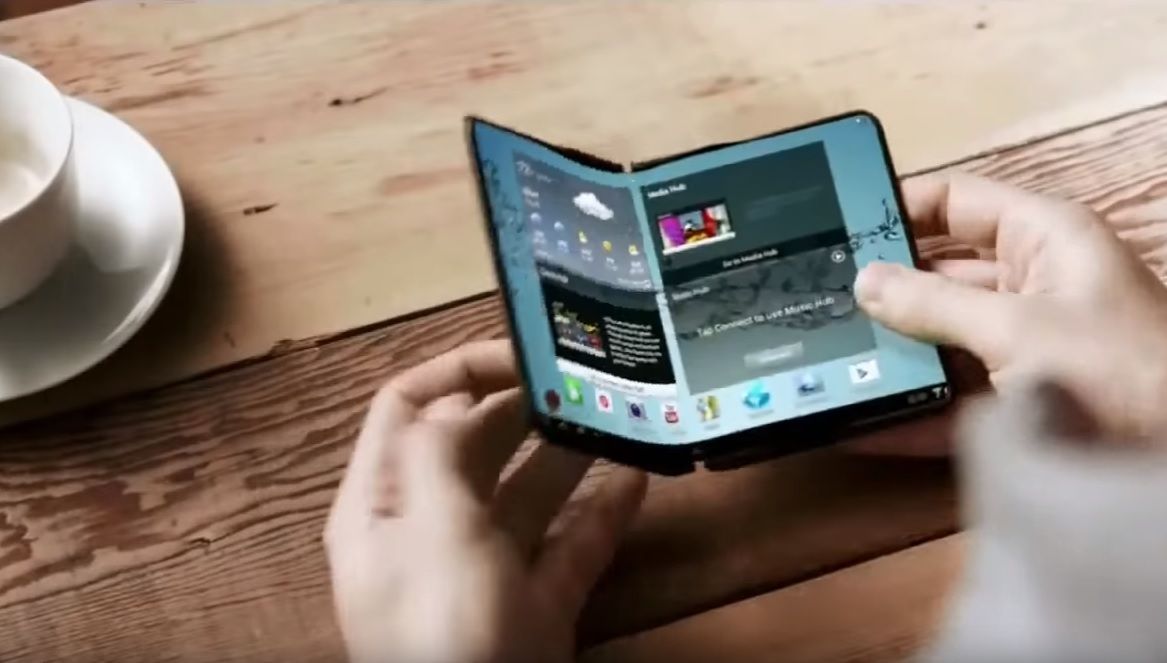 Samsung is building a smartphone with a radical new foldable design, according to reports from South Korea.
The tech giant is developing a prototype of the phone, The Korea Herald and ETNews both report, with components already ordered to produce 2,000 to 3,000 units.
"Samsung seems to be testing the waters with the dual-screen device to gather ideas about its upcoming foldable phone," an anonymous source told The Korea Herald.
"Since foldable products draw the most attention in markets recently, it is important to understand demands and ideas regarding new UX [user experience] through this prototype. This is part of Samsung Electronics' effort to introduce foldable smartphones as ultra-premium products."
In recent years, smartphones have become increasingly homogenous, with device manufacturers favoring incremental upgrades over significant redesigns of the ubiquitous technology. It is expected that the tenth anniversary of the iPhone this year will prompt a major overhaul of Apple's flagship device.
Numerous patents have emerged since 2013 that describe different variants of a foldable iPhone, though Apple is notoriously secretive about any upcoming products.
Rumors that the Samsung is working on a bendable phone have been circulating since 2008, when the company first showed off a device that tiled together two screens.
A foldable concept was also demonstrated by Samsung in a 2014 video that showed a device featuring a single flexible organic light emitting diode (OLED) display.
Reports last year suggested Samsung was working on two separate bendable smartphones. One version would use an OLED screen, while the other would incorporate a flexible display to allow it to extend from a 5-inch to an 8-inch device.