Samsung Galaxy Note 7: Debut to Trash Heap in Less Than 2 Months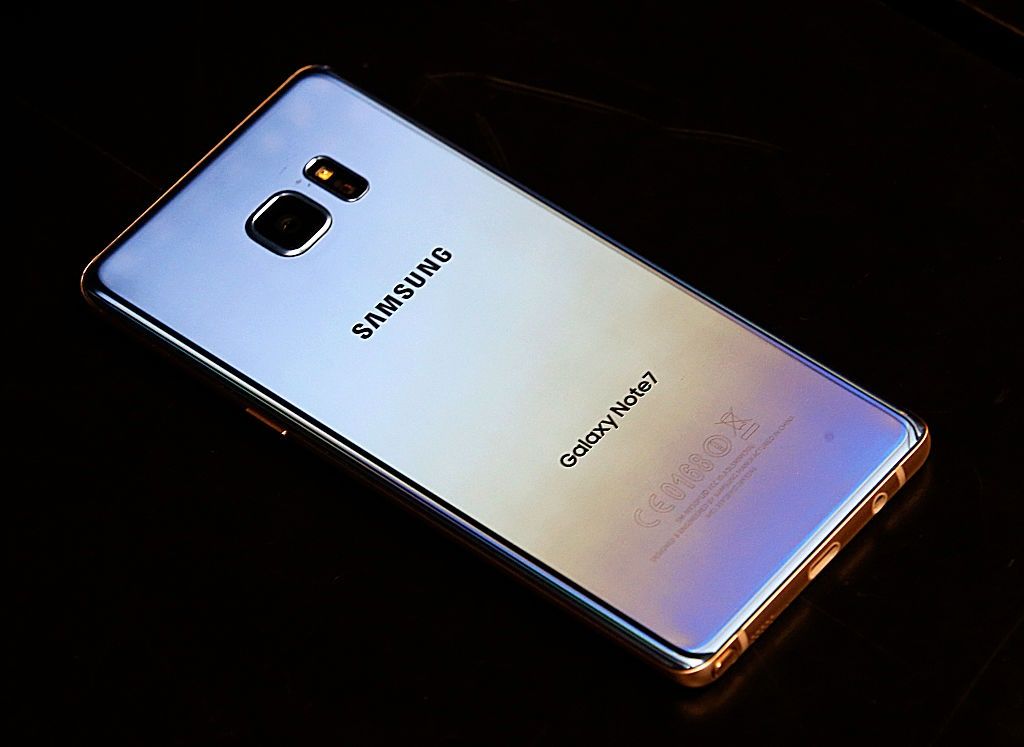 This article originally appeared on the International Business Times.
Samsung released its much anticipated Galaxy Note 7 on Aug. 19, 2016. Less than two months after the phone's debut, the South Korean company has announced it is permanently discontinuing the controversial smartphone in light of more reports of devices—in this case, replacement devices that were promised to be safe—catching on fire.
A timeline of events:
Aug. 2: Samsung confirms the release of the Galaxy Note 7, revealing specs and release date.
Aug. 19: Samsung makes the Galaxy Note 7 available for sale.
Aug. 30: YouTube user Ariel Gonzalez uploads video footage, which later goes viral, of a Galaxy Note 7 catching on fire after its charger was unplugged.
Sept. 2: Samsung issues a self-imposed recall—not one mandated by the U.S. Consumer Product Safety Commission (CPSC)—and halts sales of the Galaxy Note 7 after 35 reported cases of the device catching on fire. Called the global exchange program, the company offers replacement devices for 2.5 million phones (or 0.1 percent of all Galaxy Note 7s sold) in 10 countries.
Sept. 8: The Federal Aviation Administration issues a statement "strongly" advising passengers to refrain from bringing the smartphone on an aircraft and to not stow the Galaxy Note 7 in checked baggage.
Sept. 9: The CPSC issues a statement advising Galaxy Note 7 owners to power down the device and stop charging or using the smartphone.
Sept. 13: Bloomberg reports that Samsung filed a preliminary unpublished report with the Korean Agency for Technology and Standards on Sept. 2. In the report, the company disclosed that an error in producing battery cells resulted in negative and positive battery poles to come in contact with each other leading to excessive heat. The company noted; however, that more research needs to be done to find "the exact cause" behind the battery mishaps.
Sept. 15: The CPSC officially announces a recall for Galaxy Note 7 smartphones, citing the devices as "serious fire and burn hazards." At the time, the CPSC states there have been 92 reports of the smartphone's battery overheating in the U.S. alone, with 26 cases reporting burns and 55 cases of property damage.
Sept. 19: Ahead of resuming sales of the Galaxy Note 7, Samsung discloses how consumers can know their device has a safe battery.
The company advises customers to look for a black square near the barcode of the packaging, as this ensures the unit is new and not from an earlier batch with a potentially damaged battery.
Sept. 21: Replacement Galaxy Note 7s arrive in stores.
Sept. 22: In a statement, Samsung says over half of the recalled devices sold in the U.S. have been exchanged through the company's voluntary recall.
Sept. 27: CNN Money reports that a 25-year-old tech worker in China reported charging his phone overnight only for it to "emit black smoke while still connected to the charger" before bursting into flames.
Oct. 3: Samsung announces that "new Galaxy Note 7 devices will soon be available for purchase in markets across the globe."
Oct. 5: A Southwest Airlines flight headed to Baltimore from Louisville is evacuated while still at the gate due to a smoking Samsung Galaxy Note 7 smartphone—a replacement device with a green battery icon suggesting the device is safe. Passengers and crew were evacuated with no injuries reported.
Oct. 7: Samsung releases a statement addressing reports of replacement devices catching on fire. "We continue to move quickly to investigate the reported case to determine the cause and will share findings as soon as possible," says the company, which also reveals it is working with the CPSC.
Oct. 10: Samsung updates its previous statement. "Because consumers' safety remains our top priority, Samsung will ask all carrier and retail partners globally to stop sales and exchanges of the Galaxy Note7 while the investigation is taking place," says the company.
Oct. 11: Samsung permanently discontinues the Galaxy Note 7.