Fire-Prone Samsung Galaxy Note 7 Smartphones Officially Recalled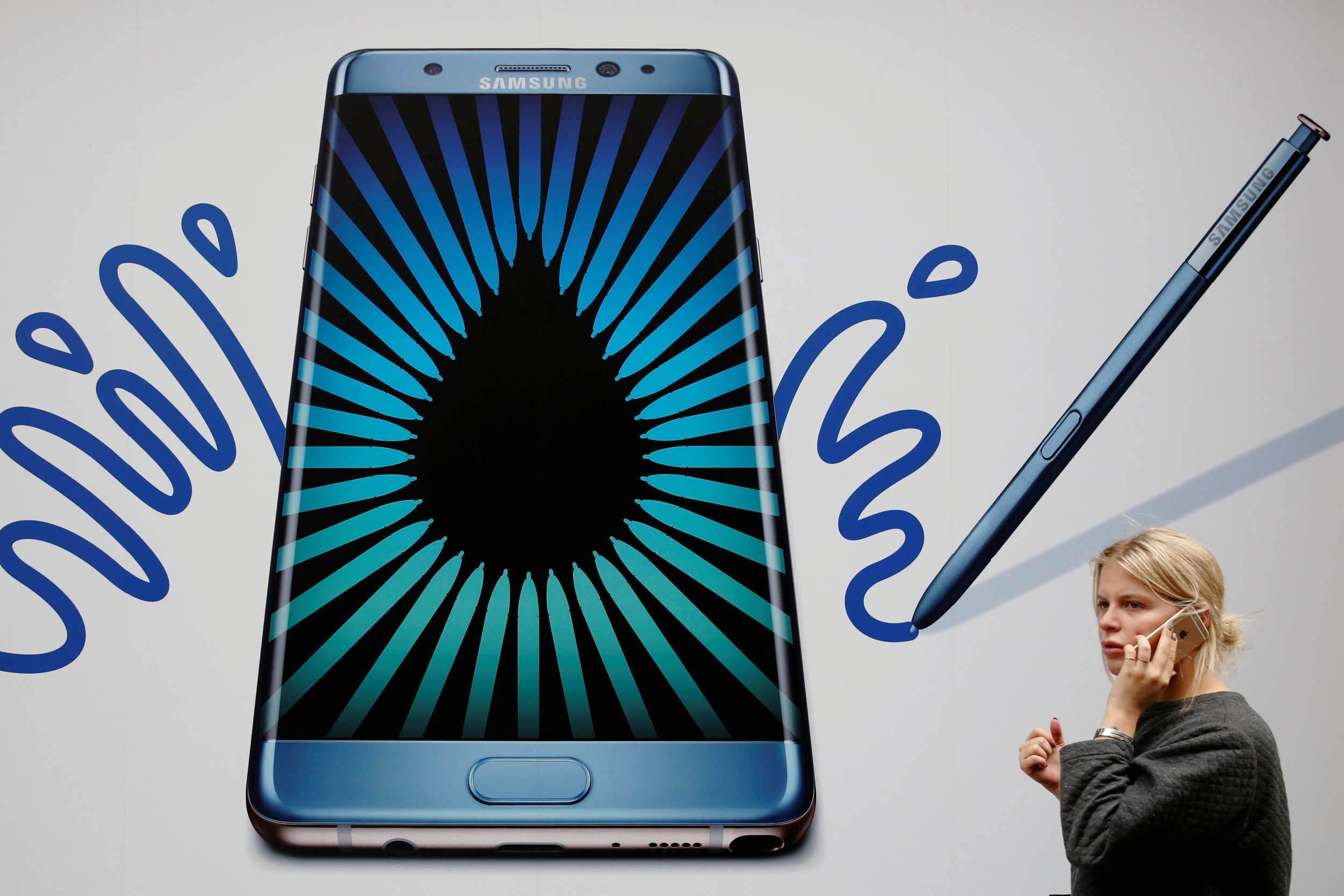 The Consumer Product Safety Commission issued a recall Thursday for the Samsung Galaxy Note 7 smartphone because the device's batteries could catch fire and explode while charging.
Some 2.5 million Note 7s have been purchased worldwide since it was introduced Aug. 19. The battery problem surfaced two weeks later.
Samsung stopped selling the Note 7, which sold for $850 to $890, September 2. So far, 92 reports of batteries overheating have been received, including 26 reports of burns and 55 of property damage from fires.
Efforts to get consumers to turn in their new phones for temporary replacements have been slow, prompting Samsung to issue a temporary fix that will allow the batteries to charge only to the 60 percent level. That fix is to be rolled out in South Korea but there was no indication whether it would be available in the U.S. as well.
"They want you to return your phone, but that's just not an option for me," Michael Lees, 51, of Wallingford, Pennsylvania, told the Wall Street Journal, lamenting it would take too much time and effort to set up a replacement phone and then turn around and have to do it all over again when the Note 7 was once again available.
Manny Mendez of Miami said he tried to get a loaner at a T-Mobile store but the carrier refused.
"I love my Note 7, but this is a freakin' headache," Mendez said.
The CPSC earlier this month advised consumers to stop using the Note 7, and the Federal Aviation Administration told consumers to turn their phones off while flying.
"We are working as hard as we can and as fast as we can to announce an official recall in conjunction with Samsung," a CPSC official said earlier this week.
The Note 7 has not been linked to any injuries but two massive fires have been linked to the phones, the Verge reported. One involved a Jeep fire in St. Petersburg, Florida; the other was a garage fire in Horry County, South Carolina.
Analysts said the problem could destroy Samsung's credibility in the U.S.
"The U.S. is Samsung's biggest smartphone market so the company must fix any problems there as a top priority," Neil Mawston, an analyst at Strategy Analytics, told the Journal. "Samsung cannot afford to lose an inch of competitive ground to Apple in its home U.S. market."