Samsung Galaxy Note 9: Release Date, Price and New Features Expected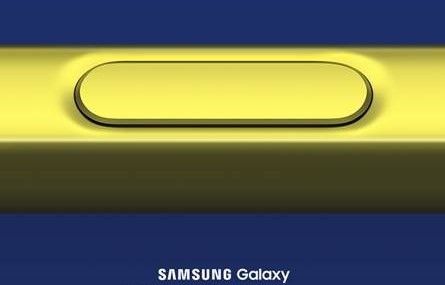 Samsung will likely unveil its newest addition to the Galaxy Note smartphone this week, the Galaxy Note 9.
Leaks and rumors have been rife in the lead up to an "Unpacked" event in Brooklyn on Thursday at 11 a.m. local time.
Here is everything to know before the reveal on Thursday.
Galaxy Note 9 Release date:
Samsung is expected to ship the phone from August 24. Pre-orders are now live on the United States Samsung website, which guarantees delivery by August 24.
Last year, Samsung released the Galaxy Note 8 on September 15. Unfortunately, that release came just three days after competitor Apple announced its new range of iPhones—which included the redesigned iPhone X. Samsung will likely want to avoid a similar scheduling conflict and have its phone out well before Apple announces the 2018 iPhones.
Galaxy Note 9 Price:
The Galaxy Note line is always Samsung's most expensive device. This year, the Galaxy Note 9 is being tipped to rival the cost of the iPhone X. The Galaxy Note 8 launched last year at $929.
According to Techradar, one leak had the phone retailing for as much as $1500 USD for the maximum 512 GB version. It looks more likely, however, that Samsung will sell a 128 GB for just under $1,000.
Pricing will be confirmed at the event on Thursday.
Galaxy Note 9 Rumored Features:
Samsung has been teasing a few new features for the Galaxy Note 9, including a bigger battery and more storage. In the leaked teaser video, Samsung showed off the design as well as a "new powerful S Pen".
It makes mention of a "powerful all-day battery" with the fine print saying it was based on the "average" user. The storage will be expandable up to one terabyte—half internal storage and half a micro SD card—for the "power to store more, delete less."
The video closes by labelling the phone the "new super powerful Note." Samsung may also take a run at Apple as the king of powerful smartphones. The iPhone X has crushed every Android competitor on the Geekbench multi-core score (with a score of just over 10,000.) A leaked Geekbench Galaxy Note 9 score suggests the phone can hit 12,246 on the multi-core test.
Watch Galaxy Note 9 Event Online:
Samsung will be live streaming the unveiling on its website.