Samsung Galaxy S8 Will Have Eye Scanner, Leak Suggests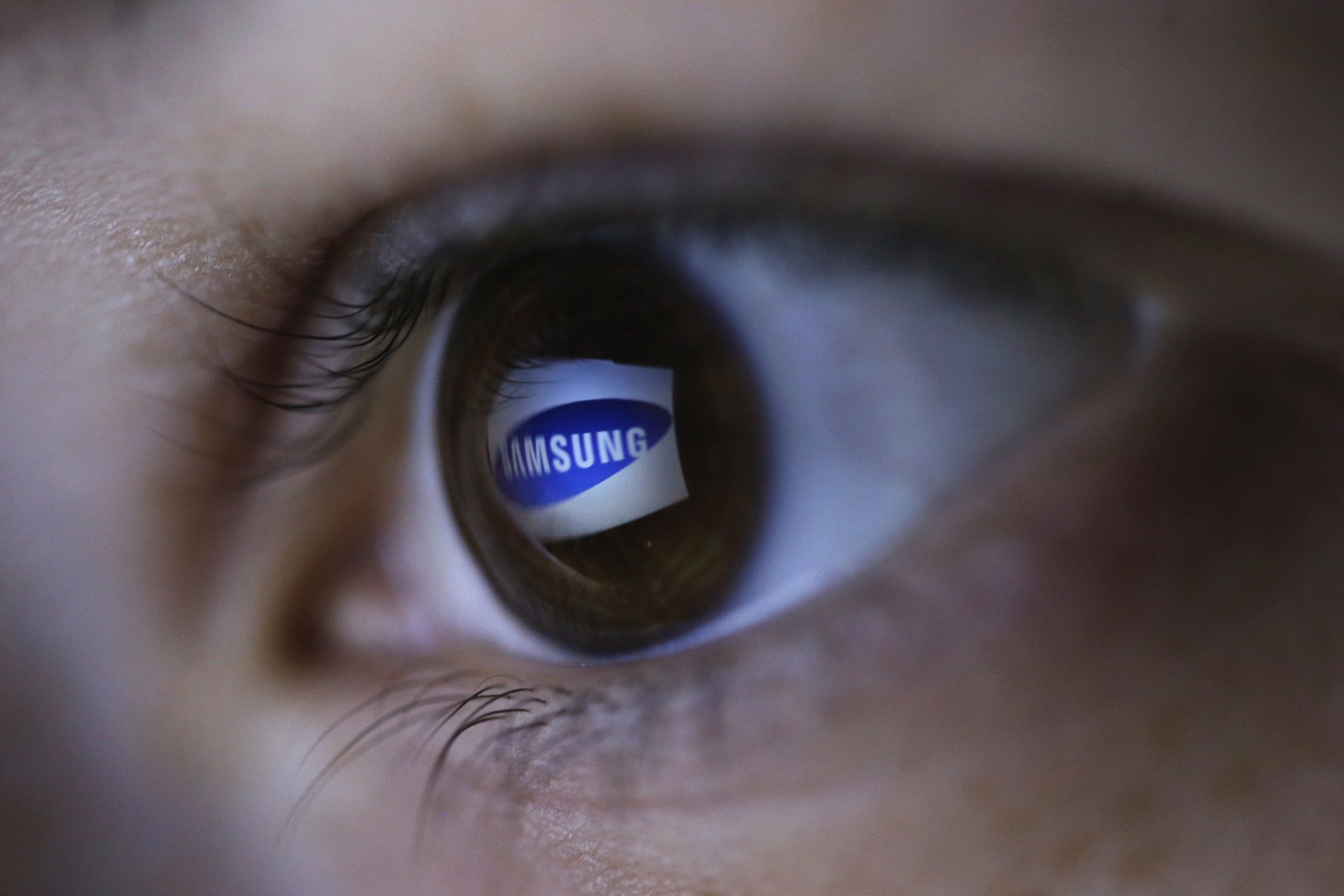 The Samsung Galaxy S8 smartphone will feature an iris scanner and edge-to-edge "infinity" screen, according to a report.
Comprehensive details about Samsung's next flagship smartphone were leaked to The Guardian, revealing two variants of the device will be released.
The inclusion of iris scanning biometric technology, which featured in the since-recalled Samsung Galaxy Note 7, will allow users to unlock their smartphones and make secure purchases using their eyes.
The edge-to-edge display claims match recent rumors about Apple's next smartphone which suggest it will also feature a much larger screen that allows speakers and cameras to hide behind the iPhone display.
Sources cited in the latest report also confirmed speculation that Samsung will include a virtual assistant similar to Apple's Siri on its next smartphone.
In recent years Samsung has unveiled its flagship handsets at Mobile World Congress in Barcelona. But after the debacle of its Note 7 devices catching fire, the company has pledged to ensure product safety, meaning the Galaxy S8 will be launched at a later date.
Samsung mobile chief Koh Dong-jin said in a press briefing earlier this week that the launch of the Galaxy S8 has been delayed but did not reveal a specific date.
Other rumors surrounding Samsung's Galaxy S8 suggest the South Korean electronics giant may follow Apple's lead in ditching the headphone jack.
A report last month from Samsung blog Sammobile claimed to "exclusively confirm" that the Galaxy S8 would not feature the standard 3.5mm jack, replacing it with a USB Type-C port that would require an adaptor for standard headphones to be connected.
Abandoning the headphone jack could allow Samsung to build a slimmer phone with more space for a bigger battery. Equally, it allows Samsung to keep pace with its chief rival.
Apple marketing chief Phil Schiller explained the decision to replace the headphone jack on the iPhone 7 as brave. "Some people have asked us why we would remove the analogue headphone jack," Schiller said. "It's been with us a really long time and it comes down to one word: courage."