Samsung Smart Monitor M7 Review: The Perfect Display for Work and Play
The Samsung Smart Monitor M7 is the perfect monitor for anyone with limited space and a love for multi-use devices.
This 4K monitor is excellent for productivity and is easy to connect to a MacBook, Windows Laptop or Chromebook, but it does way more.
It's essentially a Smart TV with built-in apps like Netflix, Hulu, Amazon Prime Video and more. Plus, you can mirror your screen to it with AirPlay 2 or mirror a Samsung phone and even get a desktop experience through DeX.
With two HDMI ports and a USB-C connection, you're able to connect other devices like a game console. We connected the Xbox Series S to the Smart Monitor M7 for an easy gaming break in our office.
The Samsung Smart Monitor M7 is $399 and available at Amazon, Best Buy and NewEgg.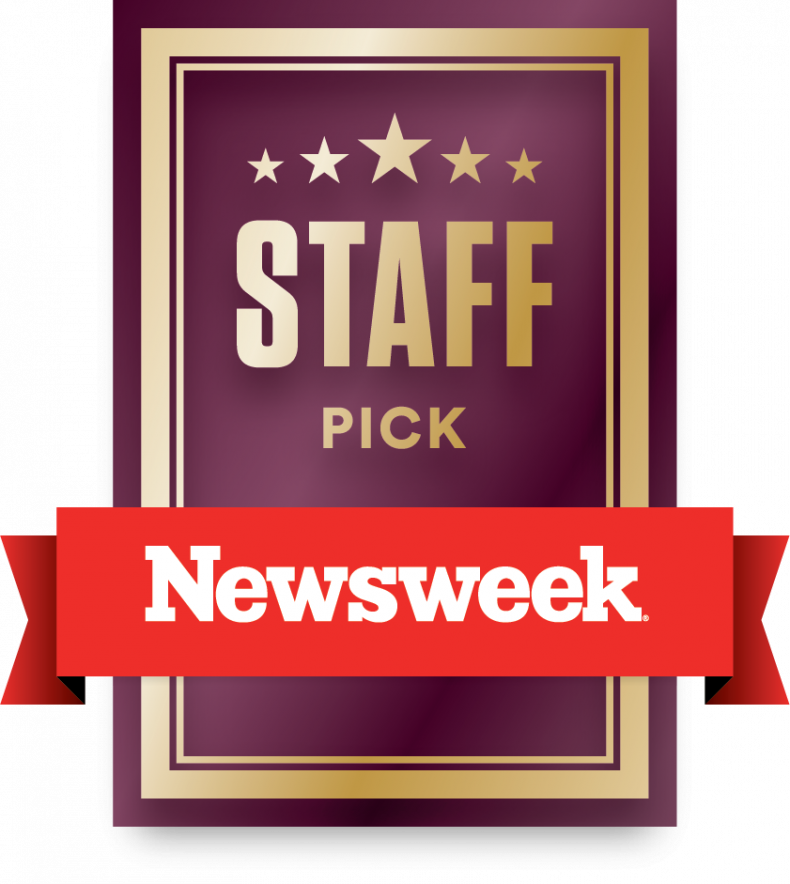 Display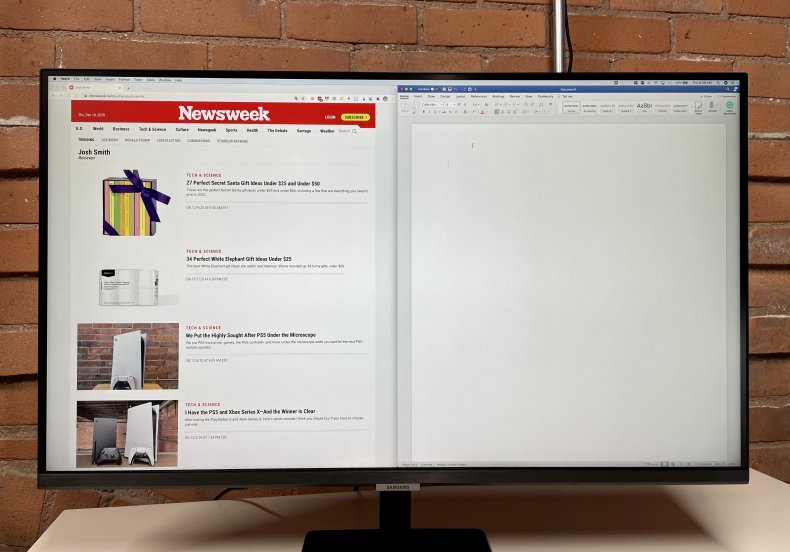 The Samsung Smart Monitor M7 features a 32-inch 4K display that supports a range of picture modes, a game mode and an Ultrawide Game View option. There is also an Eye-saver mode with two settings.
While I typically work on a widescreen monitor, the 16:9 aspect ratio is a good fit for a monitor this size, especially when paired with the Smart TV features. The Ultrawide Game View mode adjusts the on-screen area to deliver an ultrawide view that PC gamers will appreciate.
While working, I cranked the brightness up to full, turning off the Adaptive Brightness. During the day, I prefer a very bright monitor. It's nice to quickly toggle into game mode when playing the Xbox Series S or into Movie or Filmmaker modes while watching content.
The M7 display is sharp thanks to the 4K resolution, and it does a good job of delivering bright images. It supports HDR 10, which is especially nice when gaming or using built-in streaming apps like Netflix or Apple TV.
The black levels are good, especially in this price range and with the value that it offers. Viewing angles are spot-on for a 32-inch monitor.
The Samsung Smart Monitor M7 stands out because it works very well as a monitor, and it pulls double duty as a Smart TV. Most TVs do not make great monitors and also don't feature USB-C connectivity. If you've been shopping for a TV to also use as a monitor, stop and buy the Smart Monitor M7 instead.
Smart Features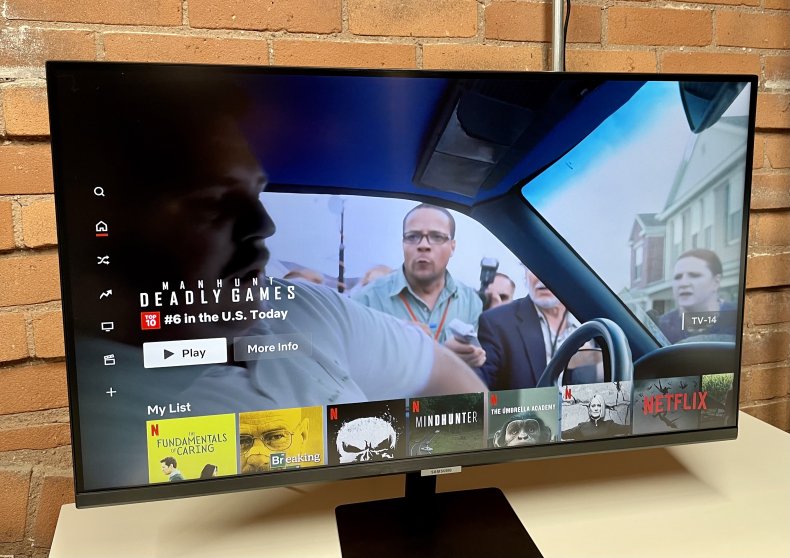 Samsung includes what is essentially the same software as on its current Smart TVs. The Tizen-powered Smart TV features include popular apps like Netflix, Hulu, Amazon Instant Video, Apple TV, Apple Music and more.
The smart TV apps work very well, and it is handier than using a computer to stream. For example, with the Netflix app, I don't need to worry about computer notifications interrupting me like I would if I used the web page on a computer. You can install a wide range of apps from the included App Store.
There is a remote control for the monitor that makes controlling the playback of movies and shows super easy. The remote control handles volume, playback, settings and includes shortcuts to apps. The remote control includes voice assistant support.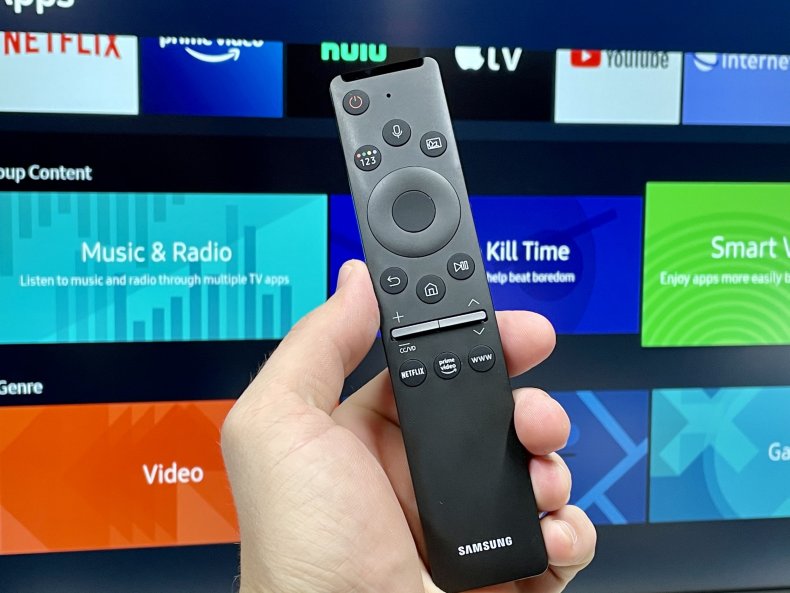 Mirroring with AirPlay 2 from my iPhone was simple and very handy. It's also possible to AirPlay from a Mac if you don't want to connect the USB0C cable or an HDMI cable.
The monitor also includes the option to connect a Mouse and Keyboard via Bluetooth and use Office 365 if you don't have a computer on hand. The Smart Monitor M7 supports DeX, a desktop-like experience that lets you mirror a Samsung Galaxy S8 or newer phone. You can also mirror your Samsung phone running Android 8.1 or higher by tapping on the upper right corner of the display where there is an NFC tag.
Built-in speakers are better than average for a monitor. They perform well for Netflix, YouTube and casual gaming. For deeper gaming sessions, I would put on headphones. The display features an 8ms response time and 60Hhz refresh rate.
Design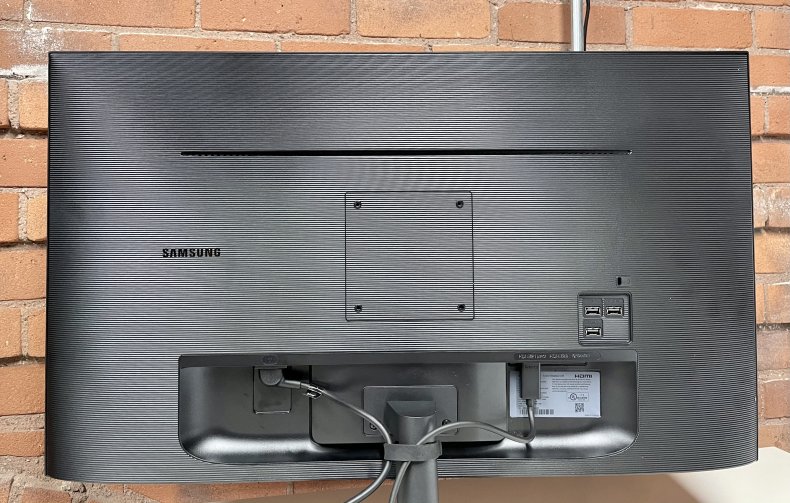 The Smart Monitor M7 bezels are very thin, and it looks like a modern computer monitor. The base is easy to attach, and it looks like a computer monitor base, not a TV base. Even with the monitor style, the M7 could fit into a small living room or guest bedroom and look very much like a TV.
The base is sturdy, and there is built-in cable management. There is also an option to mount the monitor to a wall or a monitor stand.
You can tilt the monitor back to make it easier to see if you are standing at a desk. There is no side to side or height adjustment. Those would be my main reasons to use a monitor arm with the M7.
There is a small power button on the monitor's underside, but the remote control is the primary way to change settings, inputs and control the display.
Connectivity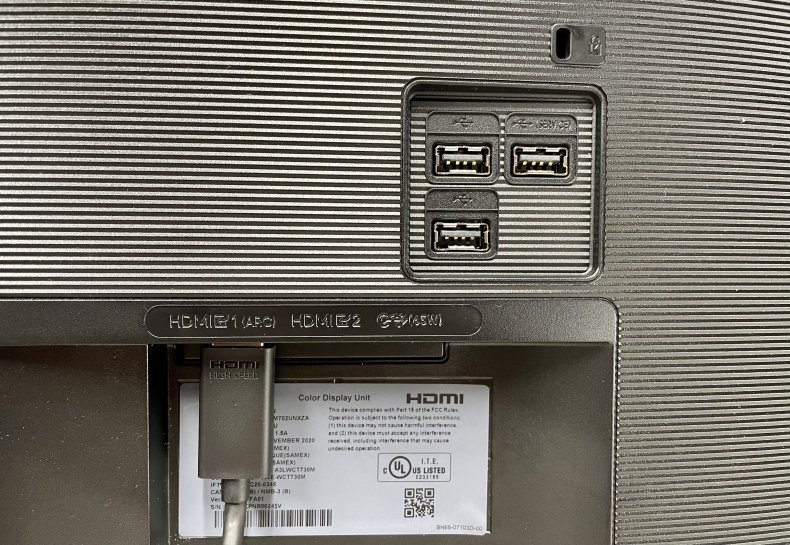 The Samsung Smart Monitor M7 offers a lot of connectivity options. There is a USB-C port that supports display, audio and connectivity. There are two HDMI ports, including one that supports ARC to simplify connecting a soundbar if you want to upgrade the audio.
Three USB ports on the back of the monitor allow you to connect accessories you want to use with a computer. This simplifies keeping a webcam, hard drive or other accessories plugged in while only needing to plug one cable into your computer.
The monitor supports Wi-Fi, which is how the apps and smart features work. Bluetooth allows you to connect a keyboard and mouse.
Is the Samsung Smart Monitor M7 Worth Buying?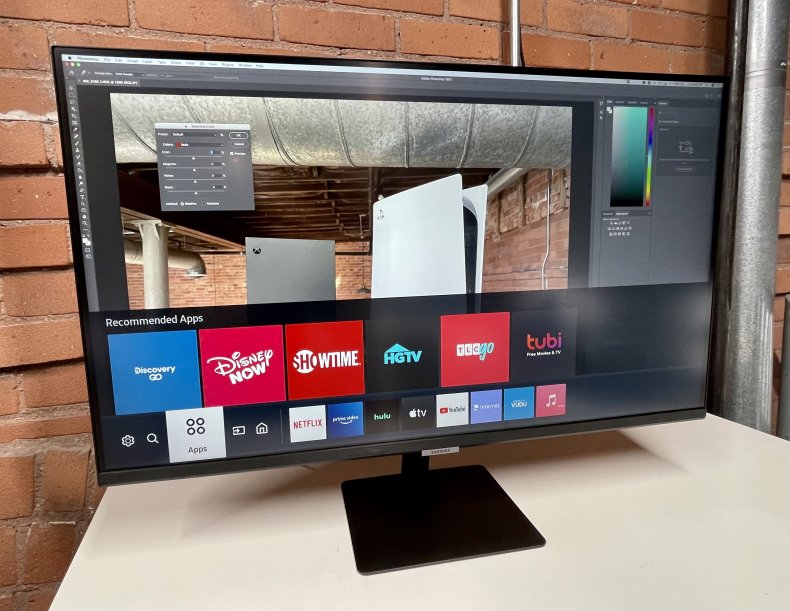 The Samsung Smart Monitor M7 is a great combination device that is great for small spaces or upgrading your work from home setup with a display that can also pull double duty as an entertainment center.
The M7 fits into a shared space home office, a dorm room or even in the dining room if you are using it as your office this year. Thanks to the built-in apps and screen mirroring, you can use it as a TV without connecting any devices that can add clutter.
Samsung's Smart Monitor M7 works great as a monitor and as an entertainment display, and at $399, it's priced well compared to a 32-inch 4K Smart TV. The Smart Monitor M7 is the perfect display to upgrade your home office and small room entertainment all at once.
Samsung also offers a Smart Monitor M5, which starts at $229.99 for a 27-inch model and $279.99 for a 32-inch model. The M5 features the same smart features but with an HD display, two USB ports and no USB-C connectivity.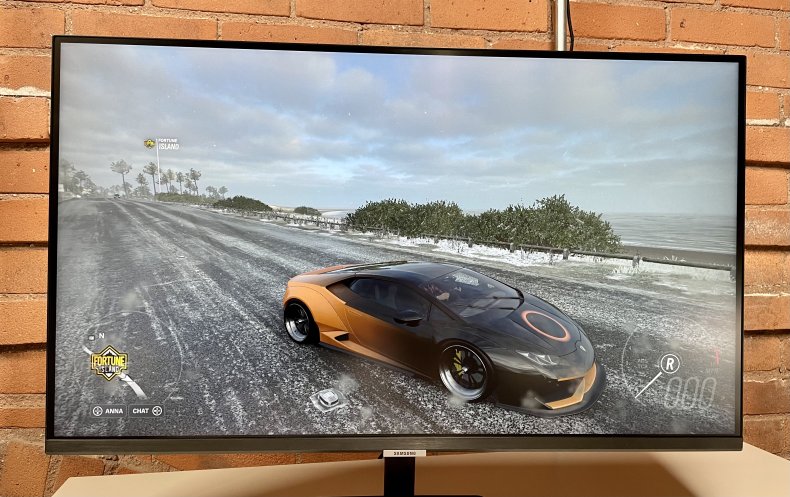 Newsweek may earn a commission from links on this page, but we only recommend products we back. We participate in various affiliate marketing programs, which means we may get paid commissions on editorially chosen products purchased through our links to retailer sites.