Samsung Teases Futuristic Foldable Smartphone Will Be Revealed This Year
Samsung's long-awaited foldable smartphone may be one step closer to reality after executive Koh Dong-Jin said that is was nearly "time to deliver" the futuristic concept.
Long-rumored and much-discussed, the device has been the subject of speculation for years. Analysts are still in the dark about the tech, pricing and market demand for the product.
Koh said consumer surveys show there is an interest in the design and teased that details may finally be unveiled during November's developer conference in San Francisco, CNBC reported. The CEO, speaking during the IFA technology conference in Berlin, did not comment on when the device would be available for consumers, conceding it was a "complicated" process.
The smartphone, often referred to as the Galaxy X, will likely house a single bendable screen, according to the Wall Street Journal, which reported in July that it will be able to fold in half "like a wallet." Sources indicated that it will measure about 7 inches diagonally, the newspaper said.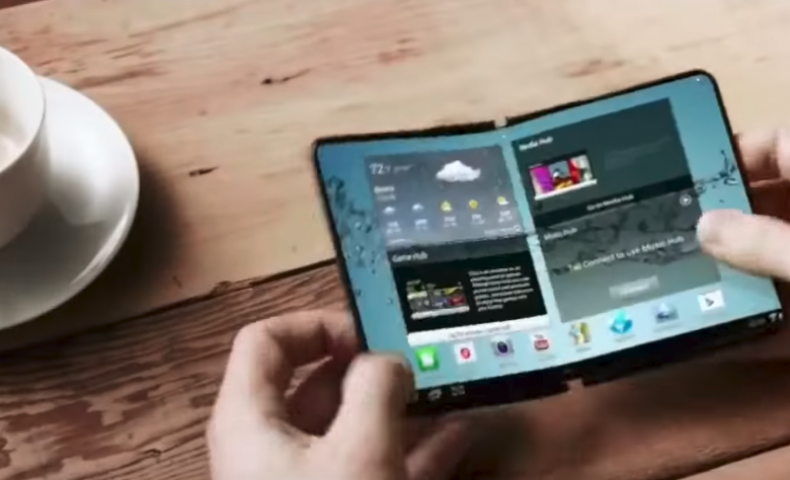 The upcoming smartphone would have key differences from a flip-phone or tablet design. "You can use most of the uses…on foldable status," Koh told CNBC.
"But when you need to browse or see something, then you may need to unfold it," the executive, 57, added. "But even unfolded, what kind of benefit does that give compared to the tablet? If the unfolded experience is the same as the tablet, why would [consumers] buy it? Every device, every feature, every innovation should have a meaningful message to our end customer."
Samsung did not immediately respond to a request for comment.
Industry analysts say the South Korean firm is hoping the design will boost its mobile division's performance. Phone sales declined in the second quarter of this year, financial filings showed.
As previously reported, rival companies including Apple and Huawei are now highly active in the premium smartphone market. Still, none of those firms currently boast a foldable device.
According to The Next Web, the Galaxy X, or whatever it is titled on release, could empty wallets, coming in at an estimated $1,900. In April, it was claimed that Samsung was developing curved batteries, leading to heightened chatter that its foldable smartphone was progressing.
But the only real insight into the firm's mindset still comes from a dated concept video from 2014. While the company continues to tease news without demonstrating a real product—it won't be able to wait forever. It is believed that Huawei and LG are also prototyping foldable devices.