Samsung Unpacked Live Stream: Start Time, How to Watch, and Galaxy Note 9 Rumors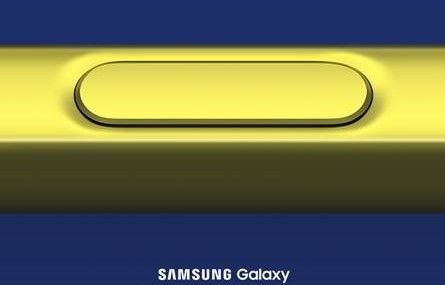 All eyes will be on Samsung this afternoon for the tech giant's unveiling of the new Galaxy Note 9.
The South Korean company unveiled the Galaxy Note 8 in August last year and has already scheduled in August 24 for a shipping date in 2018. Leaks have been rolling out over the past month, including a 30-second video detailing some of the key new features, such as speed and storage.
An event will be held at the Barclays Centre in Brooklyn, but for those watching from home, Samsung will have streaming links available from its website.
How to watch it:
The live stream will be shown on the official Samsung website through the 'Unpacked" tab. The Galaxy Note 9 reveal will also be livestreamed on Samsung's YouTube channel.
Samsung will also be live tweeting the event on Twitter using the hashtag "Unpacked." There are already several leak photos being shared on the Unpacked Twitter feed.
https://twitter.com/i/events/1023991630716493824
What time will it start:
The event will kick off at 11 a.m. local time in New York City. Other start times are:
4 p.m. in the United Kingdom
8 a.m. in Los Angeles
5 p.m. in Paris
1 a.m. in Sydney
11 p.m. in Beijing
7 p.m. in Dubai
What will Samsung be talking about:
It is all but guaranteed Samsung will unveil its new Galaxy Note 9 smartphone. The device—famous for including a stylus—is always Samsung's most expensive and high-end phone.
What's new about this one:
From the leaks, it seems Samsung is hoping to increase the processing power to compete with the iPhone X—which has mostly left all other devices in the dust. Leaks from Geekbench show the Galaxy Note 9 recorded a higher multi-core score than Apple's flagship.
Samsung will also beef up the storage available with the Galaxy Note 9, all the way to one terabyte. The highest capacity model will launch with 512 GB of internal storage and the retained micro SD card slot will be able to double that with a 512 GB memory card.
Will it still have a headphone jack?
The dozens of leaked photos suggest yes, the Galaxy Note 9 will still have a headphone jack.
Is the announcement earlier this year?
Yes. Samsung have pushed the reveal and release date up by almost three weeks compared to 2017. Although there is no official comment why, many believe it was to avoid falling into Apple's 2018 iPhone announcement window. In 2017, the Galaxy Note 8 launched just three days after the iPhone X was announced.
Will it be expensive?
Most likely. No pricing is official until Samsung says so, but the Galaxy Note is always Samsung's most expensive phone. Given last year's model sold for $929 at launch, you should expect the price to be higher than that.