Samsung's Female Executives Shatter South Korea's Glass Ceiling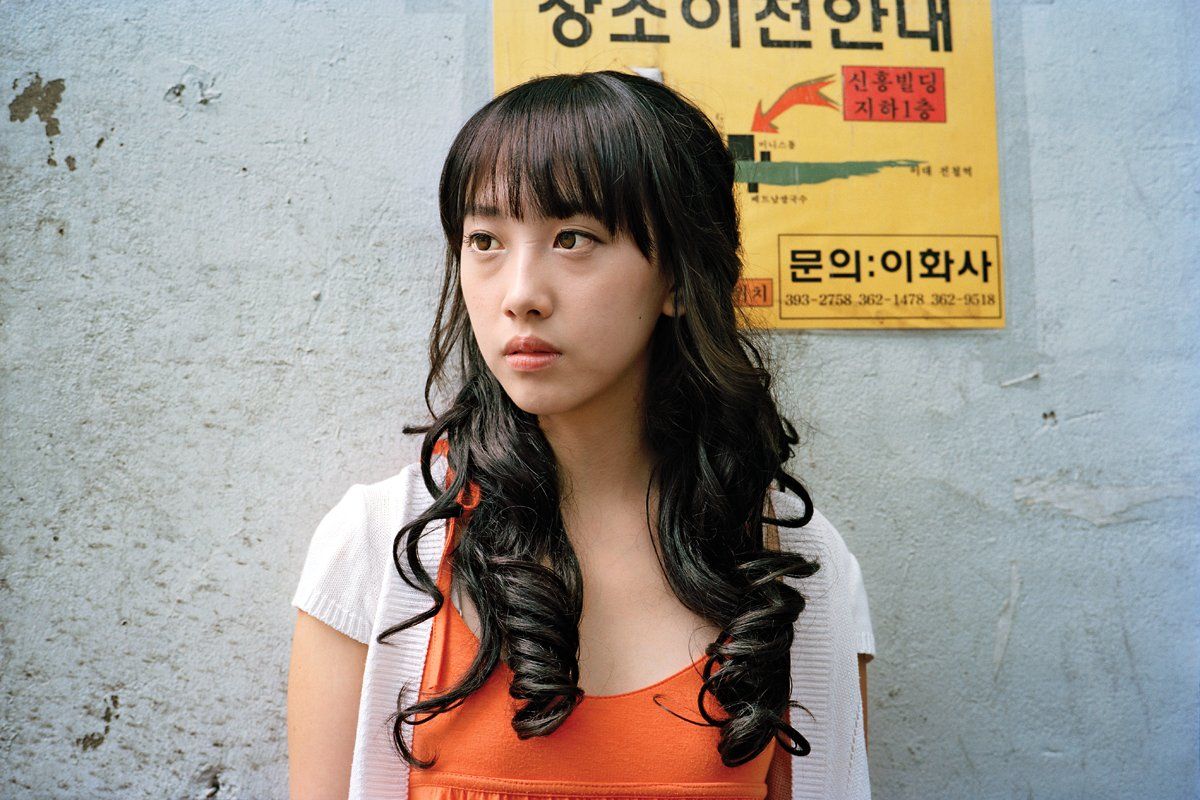 For a country with a centuries-old tradition of patriarchal Confucianism, South Korea has come a long way in terms of gender equality. If current opinion polls prove correct, it may even see its first female president elected in December—Park Geun-hye, a daughter of the late president Park Chung-hee, could well become the first female head of state in northeast Asia. The Parliament is now 16 percent female, the highest proportion in South Korea's history. The country has produced female ministers, army generals, fighter pilots, Supreme Court justices, and even an astronaut. Despite Korea's remarkable economic growth over the past decades, women have taken a back seat in the corporate world. Finally, though, the last glass ceiling in Korea is being broken at the country's leading enterprises, including electronics giant Samsung.
In a management reshuffle earlier this year, Samsung—South Korea's largest business group, with more than 210,000 employees and $200 billion in annual sales—promoted three women to executive positions. Notably, all of the women were longtime Samsung employees. While the company has hired female executives before, they've always been recruited from outside. But the three new executives were among the first women who joined Samsung after it removed gender discrimination in recruitment in 1992, for the first time in Korea's corporate world. Chairman Lee Kun-hee's decision was considered radical at that time. Yet thanks to that move, 56,000 women now work for Samsung, and many of them will soon follow in the footsteps of the three pioneers. "The promotion is a prelude to many more female executives at Samsung," says Kim Sung-hong, a Samsung spokesman. "They will lead Samsung's growth in the future."
Granted, Samsung still has a ways to go to reach true gender equality. Women account for a quarter of Samsung's total workforce, which places it not too far behind its global competitors. But of Samsung's 1,760 executives, a mere 34—or 2 percent—are women, far below the 18 percent at Hewlett-Packard or 23 percent at IBM, according to the U.S.-based National Association of Female Workers. Boardrooms are even more exclusionary at Samsung's domestic competitors. Huge global corporations like Hyundai or LG have at best a dozen female executives each. While 83 percent of married men work across Korea, only 49 percent of married women do—mostly in low-level positions. "It is a huge waste not to use highly educated women in Korea," says Kim Tae-hong, of the Korea Women's Development Institute. "Korea's economic growth potentials are greatly undermined by the lack of sufficient female workers, particularly corporate executives."
Samsung chairman Lee, however, saw the potential of a female workforce very early in his management career. After taking over the top position at Samsung in 1987 from his father, he was shocked by how underused Korean women were in the corporate world. At the time, female workers were mostly graduates of vocational high schools and were used mainly in a secretarial capacity. But the early 1990s saw a wave of girls graduating from college—part of Korea's baby boom, they were the first generation in the country to have finished high education en masse. Most of them, however, found their college degrees did not translate into employment opportunities. Only 39 percent of female graduates of four-year colleges were hired in 1992. "In other countries, men and women work together, but in our country, only men work," Lee noted right after his appointment as chairman. "This is like racing with a bicycle with one flat tire."
So in 1992, 250 women—mostly college graduates—were admitted to Samsung through a special female-recruitment program. The number rose to 500 next year. They were sent to software, design, and other departments considered suitable for females. But resistance from male-dominated management was formidable. Many top executives refused to accept female employees because they believed the women couldn't adjust to Korea's excessive corporate drinking culture—an essential part of Korean business entertainment. And those who reluctantly cooperated asked the females to do menial chores, such as making coffee or cleaning. "Every morning, I had to mop the desks of about 10 seniors and prepare barley tea for them," says Choi In-a, an executive at Cheil Communication, Samsung's advertising arm. "I came to office one hour earlier than my colleagues, so they wouldn't see what I was doing."
Aware of resistance, Lee ordered an "open personnel reform" in 1994 and forced top executives to treat and pay men and women equally. Lee argued that Samsung would never be able to become a leader in household appliances if it did not utilize female executives, who could anticipate a homemaker's needs better than a man could. In 1995 he banned female uniforms, another first in Korea. Uniforms for female employees, especially white-collar workers, were long used in Korea to force women to conform to a military-style corporate culture. "A uniform is a symbol of conformity and discipline," says Lee Na-young, a sociologist at Seoul's Chung-Ang University. "The ban on uniforms was to liberate women and restore their pride." After Samsung, many other Korean corporations instituted such policies of their own.
Lee's reforms didn't end there. He demanded that at least 20 percent of new employees had to be female and built a number of day-care centers for his working moms. During the 1997–98 Asian financial crisis, women were the first to be fired and last to be hired in Korea. But Samsung kept on hiring women and investing in them. Today Samsung runs 57 child-care centers in Korea for about 7,000 children. At every workplace, there is also a special "mom's room" for mothers to rest.
Chung Mi-jin, a manager at Samsung Engineering, knows how helpful those benefits are. In 2005 she was seriously thinking of quitting her job because of her newborn baby. She had to return to work only three months after giving birth, and her heart ached whenever her baby was ill. But right at that moment, the company's first "mom's room" opened, to her relief. She could utilize the room to rest and relax while successfully continuing to do her job. "It was truly a lifesaver," Chung says. "I am glad I didn't quit at that time.
Samsung's next goal is to raise the portion of female executives from the current 2 percent to 10 percent by 2020. It is an ambitious plan. Korea's corporate culture is still chauvinistic. Female bosses are often disrespected and even harassed by their male subordinates, and heavy drinking as a male-bonding ritual is still rampant. More important, female workers themselves believe they are "inferior from birth," according to Shin Won-dong at the Korea Workforce Strategy Institute. To break those barriers, Korean companies are trying to find innovative ways to change the corporate culture. To promote employee solidarity, cultural or sports events, such as concerts, are now replacing drinking sessions. Longer maternity leaves are provided, and more child-care centers have been built. A measure that rewarded extra points for military service in the hunt to get jobs—designed to favor male workers—has been abolished. At Samsung, chairman Lee holds regular luncheons with female workers to encourage them and listen to their opinions. In one recent meeting, he expressed his personal wish to see Samsung's first female CEO. To judge from Samsung's progress between 1992 and the present, perhaps that day is not too far off.
With Lee Ki-jun in Seoul. A version of this article first appeared in Newsweek Hankuk Pan.