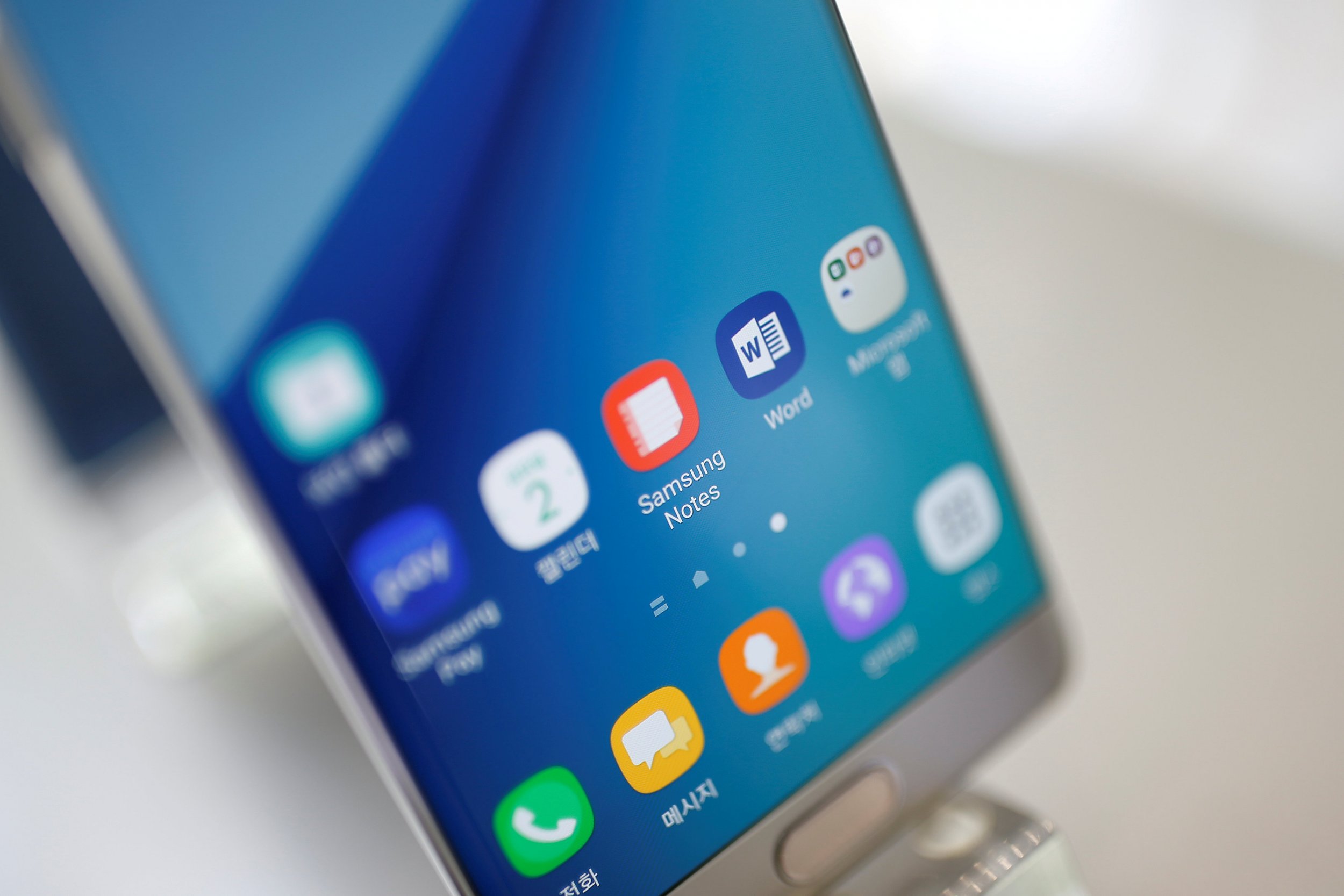 The first time I bought a giant smartphone—something I still refuse to call a "phablet"—was in 2011, when Dell discontinued its 5-inch Streak model and began dumping unsold units at a deep discount. The phone was a behemoth, at almost a half-pound in weight and sporting a giant bezel around its display.
I was roundly ridiculed by just about everyone who saw me using this unwieldy monstrosity, but I was hooked. Although I later settled for a far more diminutive phone, I knew that, in the future, we'd all be carrying phones with giant displays. I just had to wait for the future to happen.
I didn't have to wait long. In 2012, Samsung released the first version of its Galaxy Note phone, a device that boasted a 5.3-inch display and was lighter and thinner than Dell's brick. I still faced ridicule for my Note, but I also found myself complimented by curious observers, who wanted to know what phone I was using, and by savvy early adopters, who proudly pulled out their own devices so that we could, er, compare Notes.
Over the last five years, the rest of the smartphone universe has followed in Dell and Samsung's footsteps. By last year, phones with displays larger than 5 inches, including Apple's 5.5-inch iPhone 6/6s Plus and LG's similarly proportioned G3, were outselling smaller models. Samsung's Galaxy Note 5 boasted at 5.7-inch screen, as did the company's Galaxy S6 Edge.
When Samsung released the Note 7 earlier this year, it kept the display at 5.7 inches and added a range of new features, from iris-recognition security to a new version of the phone's S-Pen stylus. The Note 7 received rave reviews, with PC Mag calling it "one of the best smartphones on the market," and Engadget christening it "the best phone Samsung ever made." Within weeks, the company had sold over 2.5 million of the smartphones.
We all know what happened next. Amid reports of exploding batteries, Samsung first announced a voluntary replacement program for the phone, later upgraded to a full recall. When reports of similar issues with replacement phones began to surface, Samsung pulled the plug on the model entirely, discontinuing it on Tuesday. Reports peg the company's losses due to the fiasco at as much as $17 billion, with the long-term brand impact potentially costing the company billions more.
I don't own a Note 7, having switched to Apple's first plus-size smartphone when it was released in 2014. But, as the Note 7 quite literally goes down in flames, I can't help but feel at least some sympathy for the millions of customers who will have to part with their new smartphones. Most may opt for Samsung's Galaxy S7 or S7 Edge instead, and those are both highly capable models with many of the same features as the Note 7. But if this marks the end of the line for the Note brand (and it may well, judging from the fallout), it's a moment worth —sorry—noting.
More than any other company, Samsung helped to legitimize the big-screen smartphone, and it has retained a leadership position even as other manufacturers have followed suit, thanks to its continued record of innovation. You won't find wireless charging, a pressure-sensitive stylus, a retina scanner or a ridiculously sharp 1440-by-2560 pixel display on an iPhone 7. Unfortunately, as of now, you won't find them on a Note 7 either.