Samsung's Galaxy Note 9 Is Its Most Expensive Phone Yet
Samsung officially confirmed the new Galaxy Note 9 at its Unpacked event in Brooklyn today.
The phone will go on sale August 24 and is priced between $999 and $1,249. It will be available in 128 GB and 512 GB model variants on its release date. The flagship Samsung phone includes a range of new features including boosted storage, upgraded processing power and a smart S-Pen. It also retains the headphone jack, which continues to go missing on competitor devices.
Galaxy Note 9 pre-orders will begin on Friday from 12.01 a.m. EDT.
It was also announced Fortnite would be launching on Android this week, starting with Samsung Galaxy devices today.
Here's what was confirmed for the Note 9: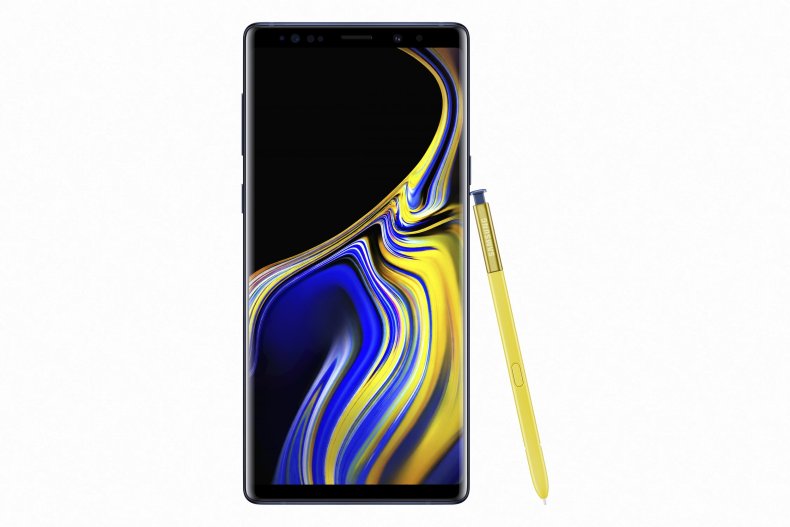 Speed boost:
With the dominance of the iPhone X in the power category, Samsung needed to make up ground with the Galaxy Note 9. Geekbench even had it surpassing the iPhone X multi-core score.
Samsung confirmed a boost in power. CPU power is up by 33 percent and GPU has been increased by 22 percent thanks to the 10nm processor.
Storage upgrade:
The base storage for the Galaxy Note has been bumped up to 128 GB. For those willing to pay, there is also a 512 GB model available. Even better, you can raise the storage with a Micro SD card. Insert a 512 GB card and the Note 9's storage can surpass one terabyte—a first for smartphones.
Longer battery:
Samsung is promising an all-day battery with an enormous 4000 mAh battery. The Galaxy Note 8 came bundled with a 3300 mAh battery in 2017, meaning Samsung has committed to a significant increase here.
Wireless charging and fast charging are still included as well.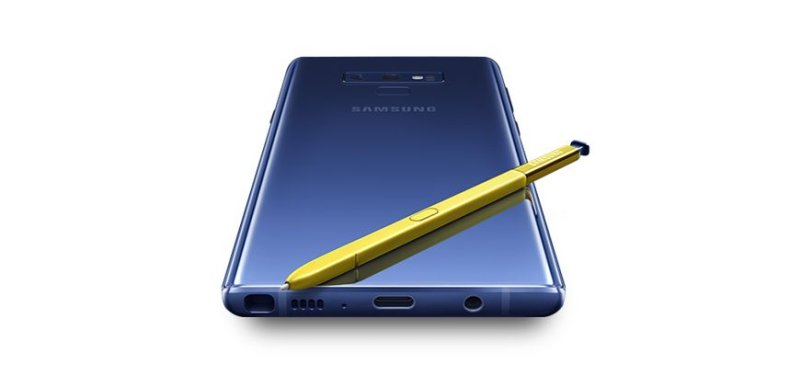 Expensive price:
The base model 128GB Galaxy Note 9 will cost $999 in the United States. The 512 GB version will cost $1,249. AT&T, Sprint, T-Mobile, U.S. Cellular, Verizon Wireless and Xfinity will all carry the Note 9.
Updated cameras:
The Note 9 will embrace the variable aperture from the Galaxy S9 and S9+. The lens will switch between F2.4 and F1.5 on the main wide-angle 12 MP camera. The second camera will be a 12MP telephoto lens at F2.4.
Super slow-mo also moves across from the Galaxy S9 and S9+ along with some new handy features. The camera will now automatically sense when a bad photo has been taken (eg. someone blinking) and notify the person to take another photo.
Lastly, the S-Pen can now be used as a shutter button for photos.
Bigger screen and louder sound:
Samsung confirmed a 6.4-inch screen, making it the largest Note display that has ever shipped. It will be a Super AMOLED, Quad HD display. The Note 9 also packs in AKG speakers with support for Dolby Atmos.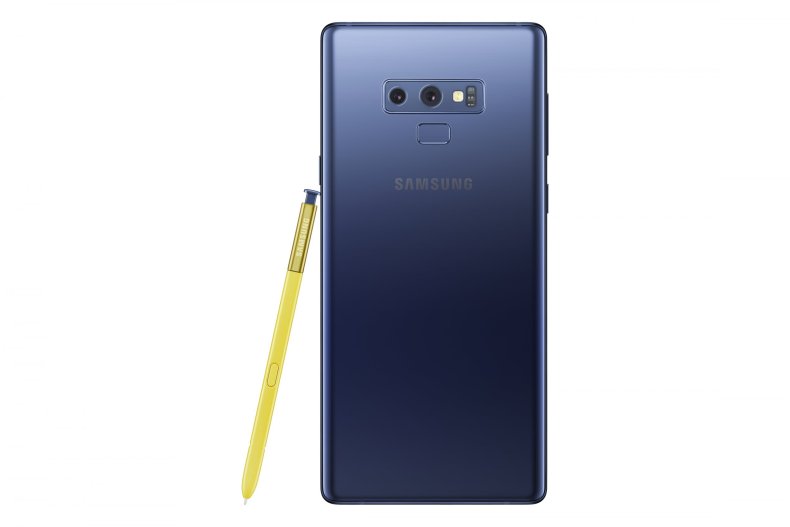 Smarter S-Pen:
The marquee feature of the Galaxy Note lineup, the S-Pen can now be used as a bluetooth remote. The button on the stylus will be able to control videos, powerpoint presentations and operate the camera.
Samsung revealed the S-Pen would fully charge in just one minute and last around half an hour. You will not consume battery on standard stylus features on the Note 9.
Simpler Dex:
Dex gets a notable upgrade with the dock system being replaced by a cable. Users will now only need a USB-C to HDMI converter to attach their mobile phones to a display, in turn converting it into a basic computer.
Similar design:
The design remains similar to the Note 8 with an Infinity Display and larger design. The fingerprint scanner has been shifted to below the camera (instead of next to it) like on the Galaxy S9 and S9+.
It is still waterproof and dust resistant at an IP68 rating. It will ship in four different colors:
Lavender purple
Metallic Copper
Midnight Black
Ocean Blue, with a special yellow S-Pen