Samuel Alito Made Strong Case for Supreme Court Reform, Say Critics After Justice's Controversial Speech
U.S. Supreme Court Associate Justice Samuel Alito's speech to the Federalist Society on Thursday won widespread criticism on social media, much of it from lawyers and political commentators.
In a pre-recorded speech delivered via Zoom, Alito addressed a number of issues, including COVID-19 lockdowns, the landmark Supreme Court ruling on same-sex marriage and potential reforms of the court.
Alito criticized Washington for requiring pharmacies to give emergency contraception, took aim at the Obama administration for its treatment of the Little Sisters of the Poor and issued warnings about threats to freedom of speech.
"That was easily the most political speech I've ever seen delivered by a Supreme Court justice. Wow," tweeted Slate staff writer Mark Joseph Stern, who was watching the speech as it went out.
"Same-sex marriage, guns, abortion, contraception, persecution of the Federalist Society ... he really squeezed it all in there. Yikes."
"Probably the strangest aspect of Alito's speech, other than his attack on COVID restrictions, was his claim that people who oppose same-sex marriage get called 'bigots' and this somehow threatens freedom of speech. But how?! Public criticism is not censorship! He knows this," Stern added.
Some lawyers and law professors, as well as other social media users, argued that Alito's speech had helped to make the case for Supreme Court reform. Dan Epps, associate professor of law at Washington University in St. Louis, called for changes to the system.
"Alito's speech is actually making the best argument for Court reform. There's just no good justification for a system that gives an angry partisan like this a veto on legislation," Epps wrote.
"Thank you, Justice Alito, of trashing any notion that the Supreme Court sees itself as nonpartisan. Makes the bids for reform a whole lot easier to argue," said Gabriel Snyder, Columbia Journalism Review's public editor for the New York Times.
"This speech is like I woke up from a vampire dream," said Kim Wehle, a University of Baltimore law professor and former prosecutor.
"Unscrupulously biased, political, and even angry. I can't imagine why Alito did this publicly. Totally inappropriate and damaging to the Supreme Court," she said.
"Thank you Justice Alito for accidentally becoming a giant flashing billboard for SCOTUS reform. Just begging for the court to be expanded," wrote entrepreneur and filmmaker Adam Best.
"As politically partisan a speech as I've ever seen from a justice: arrogant , tendentious, and sloppy. Alito condemned COVID-19 restrictions, marriage equality, abortion rights, and five sitting Democratic senators," Los Angeles Times legal affairs columnist Harry Litman said.
"I'm glad Alito revealed his extreme right bias. This is who he has always been. They are mostly right-wing operatives in judge's robes. The more Americans figure this out the better," said New York Times contributing op-ed writer Wajahat Ali.
Discussion around reform of the Supreme Court has grown this year following the death of Justice Ruth Bader Ginsburg and the confirmation of Justice Amy Coney Barrett, which tipped the balance of the nine justices heavily towards conservative ideology.
Some Democrats, including progressive Reps. Ilhan Omar and Alexandria Ocasio-Cortez, have called for court packing, meaning the adding of more judges to the nation's highest court.
Packing the court would require approval from the Senate and the balance of power in the chamber has not yet been decided. Former Vice President Joe Biden has said he's "not a fan" of the idea, though he hasn't closed the door to other possible reforms. Biden has suggested a bipartisan commission of constitutional scholars to study the question.
Increasing the number of justices is not the only possible option. Other ideas include term limits, a mandatory retirement age or requiring supermajorities to decide certain kinds of cases. It remains to be seen what steps a Biden administration may take on court reform.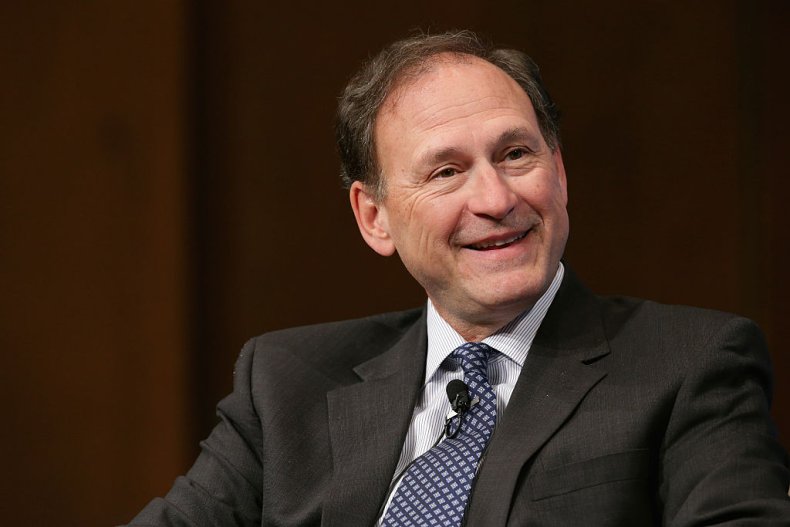 Update 11/13/20, 8:45 a.m. ET: This article was updated to include additional information about the concept of packing the Supreme Court and Biden's currently known stance on the issue.