Ranked: Samuel L. Jackson's 20 Best Movies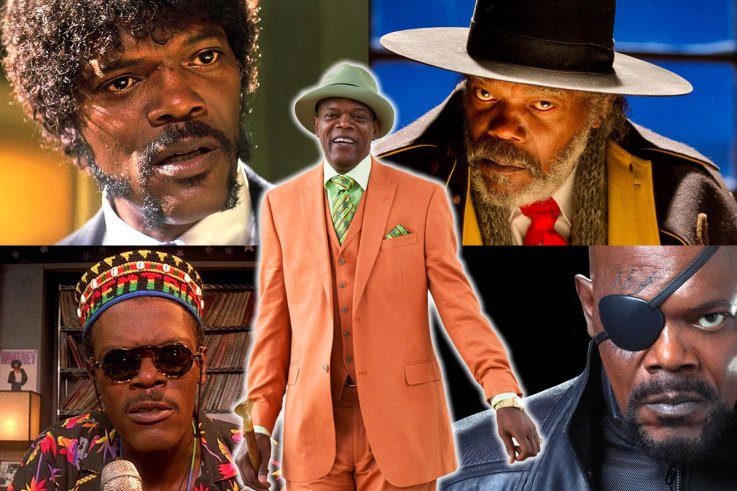 When it comes to bankable stars, nobody can top Samuel Leroy Jackson. The actor's movies have grossed over $5.7bn dollars at the U.S. box office over the course of his career, according to Box Office Mojo—more than any other actor.
A recent study at the University of Turin, which used IMDb data to search which movies were most cited as influential, found that Jackson was the most influential actor ever, beating out the likes of Tom Cruise and Clint Eastwood.
Jackson's path to Hollywood stardom wasn't an easy one. He grew up in segregated Tennessee and his father was absent for most of his childhood. He got into acting as a marine biology major at Morehouse College in Atlanta, but eventually found himself struggling with cocaine addiction, despite a successful stage career.
Movie success followed hot on the heels of his sobriety. He left rehab in 1991 and almost immediately filmed Spike Lee's Jungle Fever, in which he played a crack addict. Although he wasn't given the lead role, his performance was so acclaimed that the judges at the Cannes Film Festival invented a special jury prize to give him.
In 1993 he acted in both Jurassic Park and romantic crime film True Romance, written and produced by Quentin Tarantino. The following year, Tarantino cast him in what remains one of his most iconic roles—the mobster Jules Winnfield in Pulp Fiction. The part won him a Best Supporting Actor Oscar nomination, and made Jackson, by then in his 40s, a household name.
One of the most famously workaholic actors in Hollywood, Jackson has appeared in over 70 films during his career, including a number of Tarantino's subsequent films, as well as the Star Wars franchise and a host of Marvel superhero movies.
The coming year looks to be just as busy for the actor, who celebrates his 70th birthday on December 21, 2018. He has five movies scheduled for release during 2019, as well as two more without a set release date.
Using data from critical review aggregation websites Rotten Tomatoes and Metacritic, as well as user-submitted reviews from IMDb, we've ranked the 20 most critically-acclaimed movies Samuel L. Jackson has starred in.