Samuel L. Jackson on Portraying MLK Onstage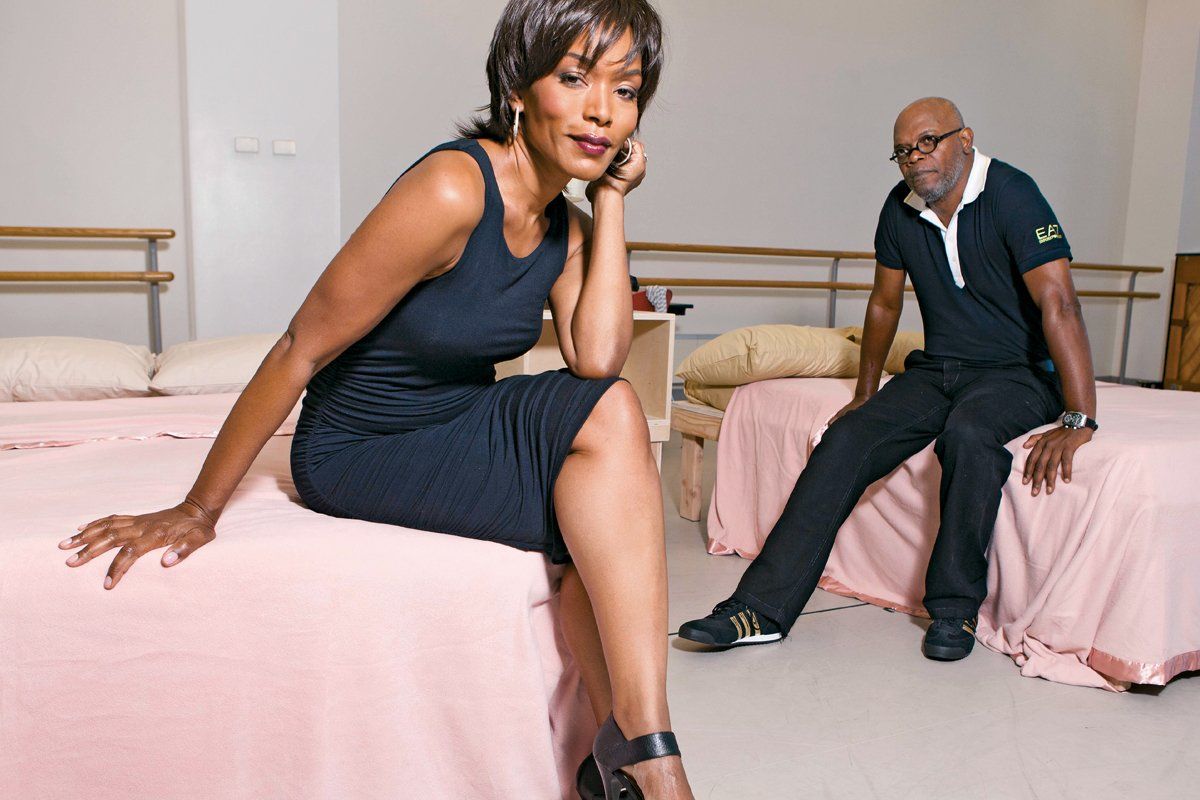 Samuel l. Jackson doesn't mince words when sharing his thoughts on the current state of African-American affairs. He isn't happy. More to the point, he's convinced the man he's set to portray on Broadway come October wouldn't be, either. In his Broadway debut, Jackson will step into the shoes of the late Martin Luther King Jr. for The Mountaintop, a fictional account of the last 24 hours of King's life.
The play, which also stars Angela Bassett, explores the emotions, regrets, and fears of the civil-rights leader on the night before he will be shot to death on a Memphis motel balcony. An encounter with a mysterious chambermaid (Bassett) forces him to confront his legacy in ways most could never imagine. Written by Katori Hall, The Mountaintop debuted on London stages in 2009 to rave reviews. The script offers a shocking twist to King's last day, while also providing two A-list actors a chance to mesmerize audiences with a haunting story of a man facing his own mortality.
In a midtown New York theater last week, the 62-year-old Jackson sat with Bassett while they spoke candidly about revisiting the past through King's eyes and whether the current plight of African-Americans is veering toward the point of no return. Jackson says he cleared his film sched-ule so he could appear in a role that humanizes the larger-than-life figure—and possibly return the spotlight to the struggle itself.
"I read this play and I liked what it had to say about the man and where he was at that point in his life," Jackson says. "It showed Dr. King's heart and vulnerability and how much he cared about the movement in ways I'd never seen before, and most people haven't, either. That's what you hope people will take away from it when they see The Mountaintop. Just how important it all was to him, to his last breath."
Bassett plays a controversial role, and her character's true agenda is a secret until the middle of the play, so the audience is surprised when it learns what and who she actually is. Unlike Jackson, who spent time studying King's tone and vocal range, Bassett had no real-life inspiration. "Like Sam, I was drawn into this play because it shows Dr. King's humanity and is a chance to discuss some meaningful issues about where we were then and now," says Bassett. "And it's a chance to commune with the audience."
The play doesn't just surprise—it also has the potential to offend with its bold use of the N word, profanity, and subtle references to King's alleged extramarital affairs. Bernice King, the youngest of his four children, says that while she loves the overall message of the play, which is directed by Kenny Leon, she isn't fond of the "fictional" innuendo or colorful language.
"I just don't think Daddy spoke that way," says King, who was 5 years old when her father was assassinated. "I shared that with the director after reading the play. But I do feel the overall message of The Mountaintop is one that will resonate with audiences long after they leave the theater."
With the upcoming unveiling of a $120 million King memorial on the National Mall in Washington—postponed because of Hurricane Irene—some of King's family and friends wonder if the renewed interest in his life and legacy will spark a resurgence of hope in the African-American community as well.
It would be a welcome change. The era that ushered in the first black president has also introduced the highest levels of unemployment and poverty for African-Americans in more than 20 years. Both conditions threaten to destroy the very existence of the black middle class, while furthering demolishing the already depleted inner city.
"More hope for our community would be just the right outcome of this moment," says Bernice King. "Daddy would be so dismayed with many of the things happening right now. We've lost our way as a people. We were meant to live at a higher standard, and we're not doing that."
Jackson would like there to be a new appreciation for the civil-rights struggle, but he says he's not at all convinced it will happen, given the current state of frustration and apathy running through the African-American community. He adds that the rather hefty cost of a Broadway ticket might not help either.
"You need money to come to a show like this. Do the people who need to come and learn something about Dr. King have the money to come to Broadway? Probably not," he asks and answers without missing a beat. "And what do kids today know about Dr. King other than he had a dream? I'm a child of segregation. I lived this, and I know what the fight was for. The generations after, not so much. No one is teaching them anything—even at home."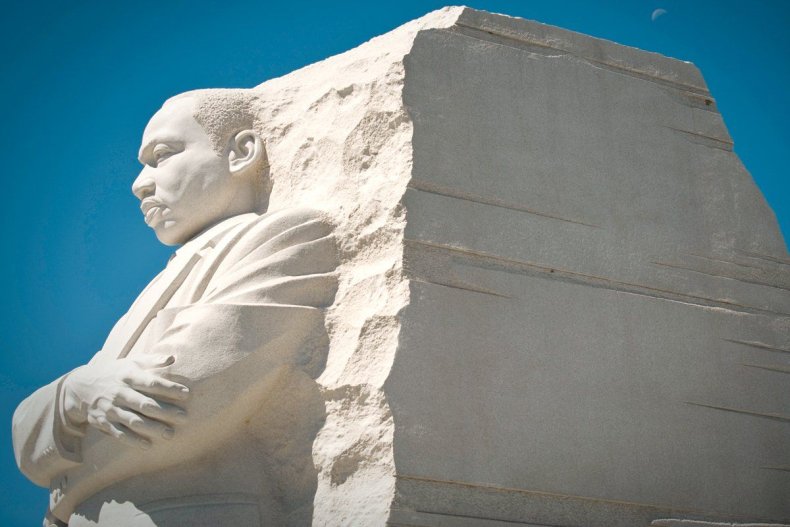 Though many landmark civil-rights battles hinged on the right to an equal education, in 2011 only 47 percent of African-American males graduated from high school. Jackson points to his own childhood in Chattanooga, Tenn., where he grew up the only child of a factory worker. African-American teachers identified what a child was capable of achieving early on, then strategically devised plans to help him or her get there.
"Back then those black teachers knew who would be able to speak for a living, who was going to be curling hair, and who was going to be changing a tire," says Jackson. "Teachers would come by the house to tell your mama and daddy what they needed to do for you. My teacher would have me reading Shakespeare, while the boy next to me was learning how to fill out a job application. They kept it very real. That's not happening today."
Educational disadvantages top the list of woes for African-Americans, but so do staggering poverty rates. In 2009, 25.8 percent of African-Americans lived below the poverty level, compared with 9.4 percent of white Americans. Combine those numbers with a nearly 17 percent unemployment rate that's remained steady for years, and King's dream of racial equality and justice continues to be a distant memory.
"As we celebrate events that recognize Dr. King's impact and legacy, we're filled with both hope and hopelessness," says the Rev. Jesse Jackson, one of King's most prominent foot soldiers. "We're living in a time where many people on the top of the boat are OK with letting those at the bottom simply drown. They will fight the captain if he tries to stop the water from coming in below. It's all about the people on top staying dry. That was not Dr. King's vision. He would consider these times very bittersweet."
Bernice King says she continues to struggle with ways to resolve the same issues her father died fighting for, but sees troubling attitudes among a younger generation too far removed from the dream and the dreamer. "Those who thought we as a country were a lot further along in race relations got a rude awakening with President Obama in office," she says. "He won, but they've fought him on everything. Race is still there."
The election of an African-American president wouldn't have surprised her father a bit, says King. In fact, he predicted it would occur at least a decade earlier.
"Daddy always knew we'd get a black president," says King. "He was just a little off on the timing."