Samuel L. Jackson Asks Democratic Voters 'What the F*** Are You Waiting For?'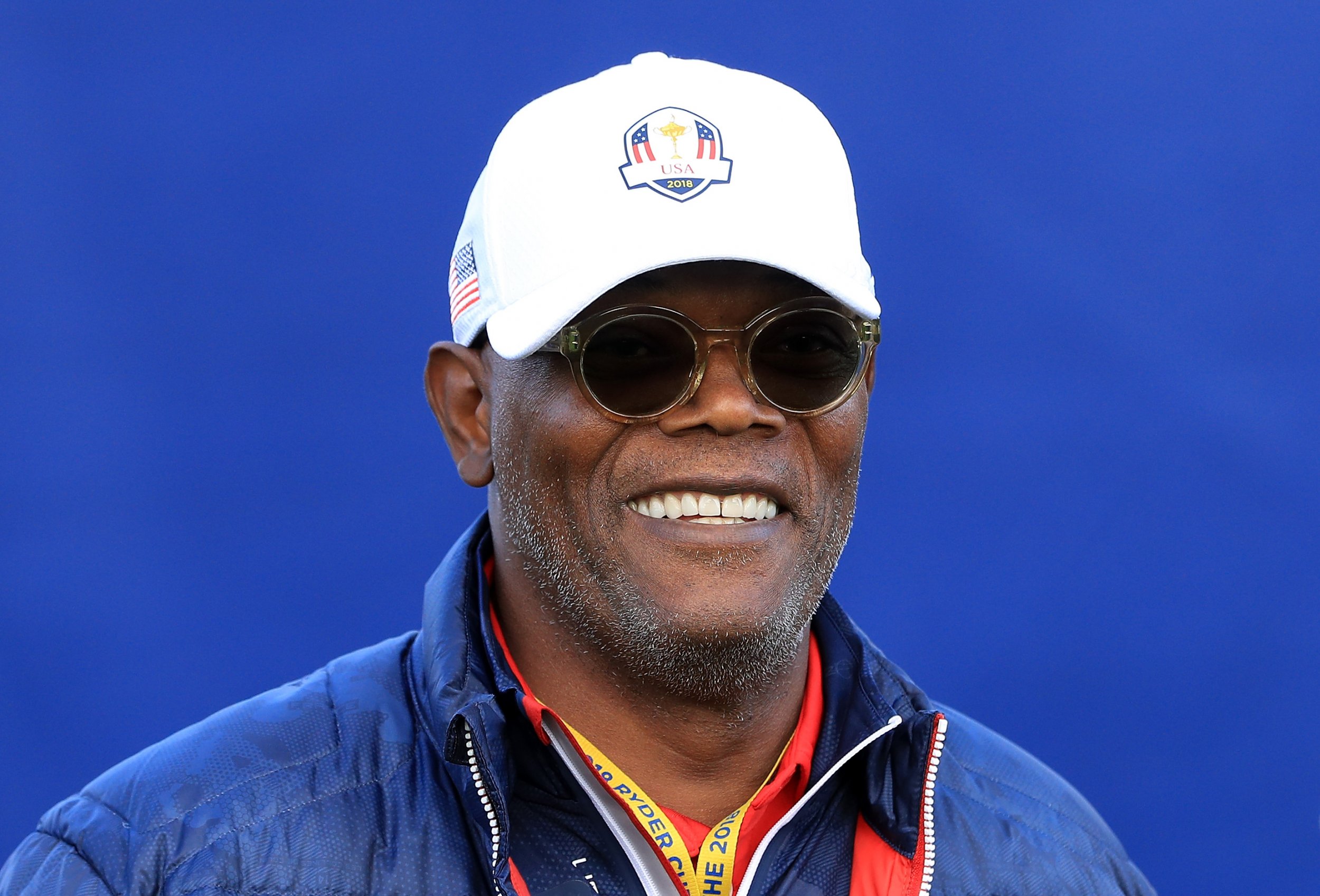 With the November midterm elections quickly approaching, actor Samuel L. Jackson aims to do his part. As the Academy Award nominee shared two videos on Thursday in support of Democratic candidates running in November, he urged for registered voters to "volunteer this fall."
Jackson asked a question to his 7.55 million followers via Twitter, writing: "What the f— are you waiting for?"
The 69-year-old Glass actor collaborated with Swing Left, a political group that aims to "take back the House" and encourages Democrats to volunteer, for a pair of videos. The video clips were in support of Colin Allred, who's running for the House of Representatives in Texas's 32nd congressional district, and Angie Craig, who's running for Congress in Minnesota's second district.
In Jackson's video for Allred, he was shown waiting for the politician's cable guy. Jackson suggested Allred was too busy campaigning to tend to the task. The Kong: Skull Island star believes "it's really important that Colin wins so that Dems can take back the House."
"I've been sitting in this living room for the last three hours and 22 minutes waiting for the cable guy. Why? Because it's not just any cable guy, this is Colin Allred's cable guy," Jackson explained in the video clip. "With the midterms only days away, Colin is focusing every minute of every day talking to voters, which is why I'm here waiting in his stead for the cable company's ridiculous four-hour installation."
Jackson additionally shared it's "so important" Allred wins before adding how he'd "do anything to help him" along the way.
As for Jackson's video on Craig, the actor is shown "scooping out bits of kitty treasure" from the politician's kitty commode. Jackson claimed he was completing this task on Craig's behalf because she's "busy on the campaign trail 24/7." He also explained how Craig is "making sure the people in her district know she's going to fight for them."
Jackson has been outspoken on his dislike for President Donald Trump before. In July he called for the former reality star's resignation after he backed Russian President Vladimir Putin and discredited officials who are investigating Russia's apparent role in tampering with the 2016 Presidential Election.
"There's nothing clever or snarky to say that would salve the wound Patriotism took yesterday," Jackson began, "THIS MUTHAFUCKER'S GOT TO GO!!"
Jackson, however, came under fire in June for allegedly sharing a homophobic tweet about Trump. Jackson tweeted a photo that featured a product called "After Dick Mints," writing: "Must have been a party at The White House, Mitch, Paul, Rudy & others were spotted wearing knee pads & carrying these lined up outside. Happy Birthday."
Due to criticism, Twitter investigated the "reported" tweet. In doing so, Twitter claimed it "could not identify any violations of the Twitter Rules or applicable law."
The midterm elections will be held on November 6. Interested parties can register to vote via Rock the Vote's website.