Samurai Jack Returns In 'Battle Through Time' Video Game
Samurai Jack returns for a brand new video game on PS4, Xbox One, PC and Nintendo Switch with Samurai Jack: Battle Through Time.
Adult Swim Games and Soleil Games formally announced the new video game based on the Emmy-award-winning animated series, Samurai Jack, IGN reports. The series was a cornerstone of Cartoon Network's lineup in the early 2000s and the game will take place within the story of the original series.
Samurai Jack: Battle Through Time will be set before the finale of the series, which completed its run on Adult Swim in 2017. The video game will let players guide Jack through different timelines and realities on his quest to defeat Aku, the primary antagonist of the series.
Genndy Tartakovsky's Samurai Jack was one of the most unique pieces of animation from Cartoon Network. Original series head writer, Darrick Bachman, returns to write the script for the game and will be involved in its development process.
Just as the script of the game will mirror the original series, so will the art-style. While the game will feature 3D models of Jack and his world, the style will remain close to the animated series.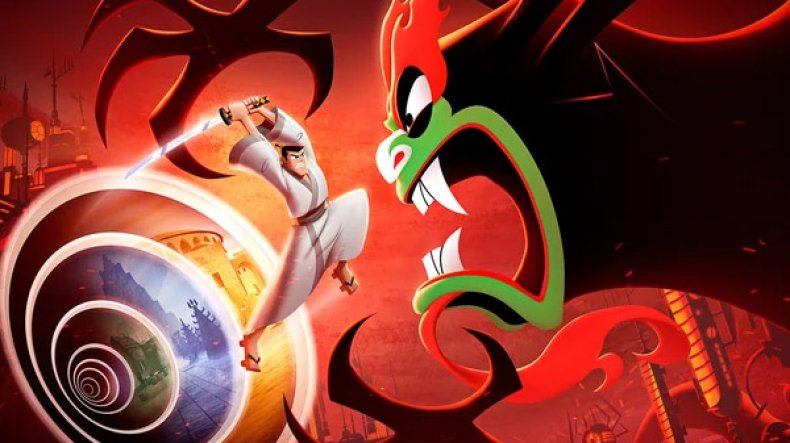 Primary developers of the game, Soleil Games, designed Samurai Jack: Battle Through Time as a 3D hack-and-slash game. Players fight in a variety of different styles, with the ability to wield different weapons both melee and long-range. The game looks like an evolution of Samurai Jack: The Shadow of Aku, an action-adventure video game released in 2004.
Samurai Jack aired for four seasons on Cartoon Network, where it quickly became a favorite for audiences and one of the highest-rated and critically acclaimed shows at the time. The series went on to win four Emmy Awards for its achievement in animation. Samurai Jack was later brought back 13 years after its conclusion for a farewell season in 2017 by Adult Swim.
Samurai Jack: Battle Through will release in summer 2020.