Samurai Sword Murder-Suicide Kills Three at Ancient Tokyo Shrine in Apparent Family Feud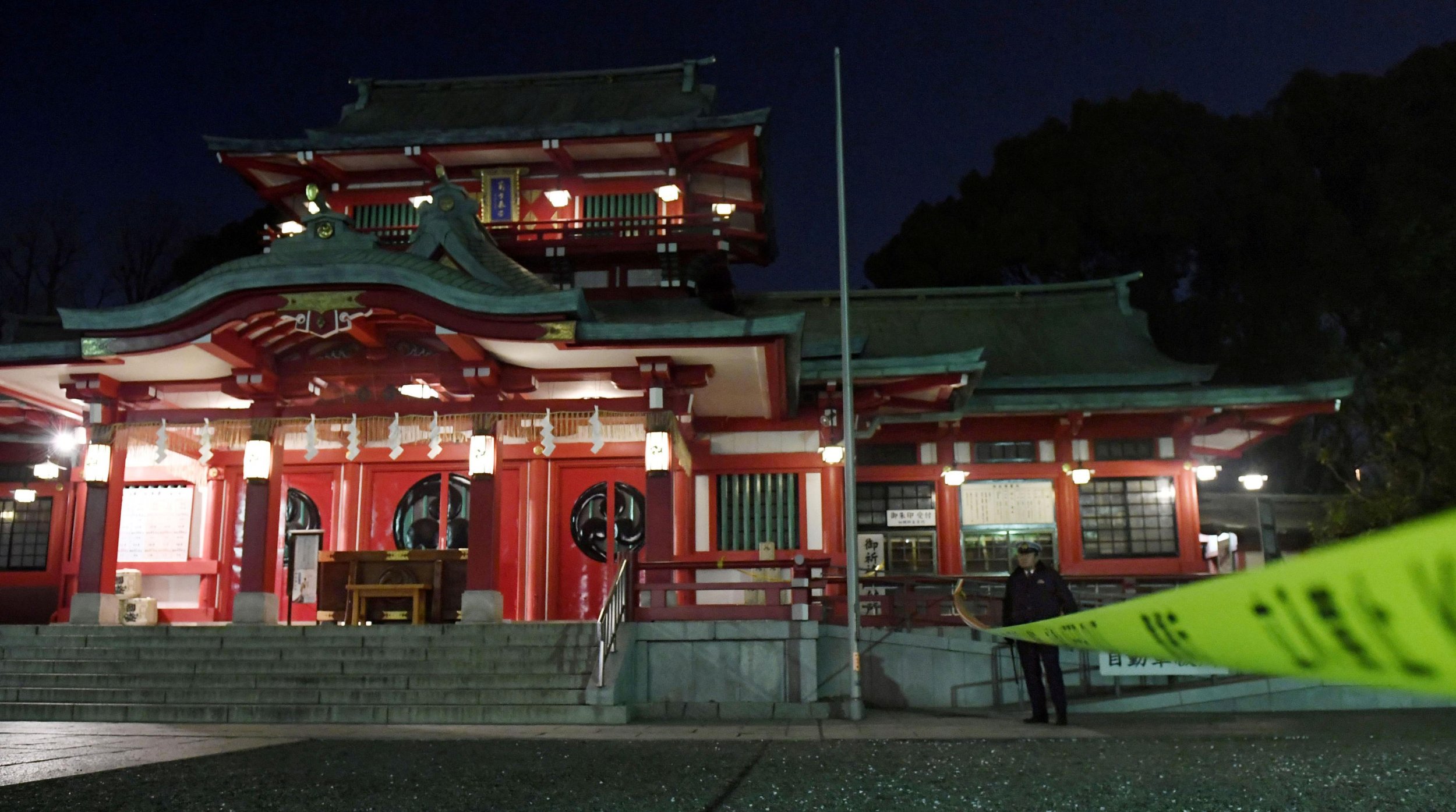 An ancient Shinto shrine in Tokyo became a crime scene on Thursday after an apparent family feud escalated into a tragic murder-suicide.
A 56-year-old man named Shigenaga Tomioka attacked his 58-year-old sister, Nagako Tomioka, who was the Tomioka Hachiman shrine's chief priestess, Asahi Shimbun reported. Shigenaga, the former high priest of the shrine, apparently was embittered after being fired in 2001, and ambushed his sibling and successor with the help of his wife, Mariko.
All three were pronounced dead after the attack.
According to the Tokyo Metropolitan Police, who reviewed the area's security camera footage, the man and his wife lay in wait behind a nearby building for the priestess to arrive by car. After Nagako got out of the vehicle, Shigenaga sprinted toward her brandishing a sword with a 31-inch blade, stabbing her in the back of her head and in the chest.
At the same time, Mariko chased and attacked Nagako's 33-year-old driver, whose name was not mentioned in the reports, as he fled the scene, slashing his right arm with a sword whose blade was roughly half the size of Shigenaga's.
The camera footage then showed the couple moving to an area near the residential part of the shrine, where Shigenaga stabbed his wife before turning the blade on himself. Authorities reported that both of their bodies suffered injuries to the chest and abdomen.
In total, four blades were found at the scene: Shigenaga's samurai sword, a shorter sword and two survival knives, Japanese news agency Kyodo News reported.
The police are trying to establish the exact motive for the attack, but the family feud, spurred by issues related to the priesthood at the shrine, is well documented. Shigenaga initially succeeded his father as the shrine's chief priest but was suddenly fired in 2001. His father returned to the role before passing on the duties to Nagako.
According to sources quoted in local media, Nagako first approached the police over family- succession issues in 2002. In 2006 Shigenaga was arrested on a blackmailing charge after sending his sister a note that read: "I will send you to hell."
The Tomioka Hachiman Shrine, which is popular with tourists, is the largest in Japan's capital dedicated to the Shinto deity Hachiman, protector of warriors and also referred to as the god of war. The shrine started hosting sumo tournaments in 1684, contributing to the establishment of the ancient sport in its present-day form, and now hosts a popular annual summer festival.