Man Who Survived Samurai Sword Attack Said It 'Scared The Poop Out of Him'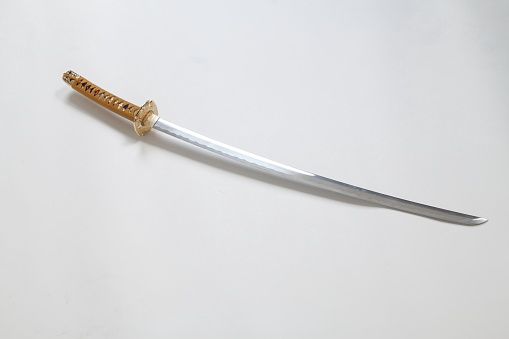 A Washington man is recovering well after his girlfriend of nearly two years nearly sliced his fingers off with a samurai sword earlier this month.
Alex Lovell, 29, from Camas, Washington was repeatedly slashed with the sword by his girlfriend, Emily Javier. The 30-year-old faces attempted murder charges after she told police and a 911 dispatcher she repeatedly cut Lovell on March 3.
Despite this, Lovell is feeling much better after the attack, which gave him quite the scare.
"I saw the look in her eyes, and it scared the living poop out of me," he told the Oregonian/Oregonlive on Wednesday.
Javier accused Lovell of cheating on her and believes he has done so multiple times. After she found the dating app Tinder on his phone, scratches on his back and a piece of red hair in the shower drain, she became angry and bought the samurai sword at a local shopping mall.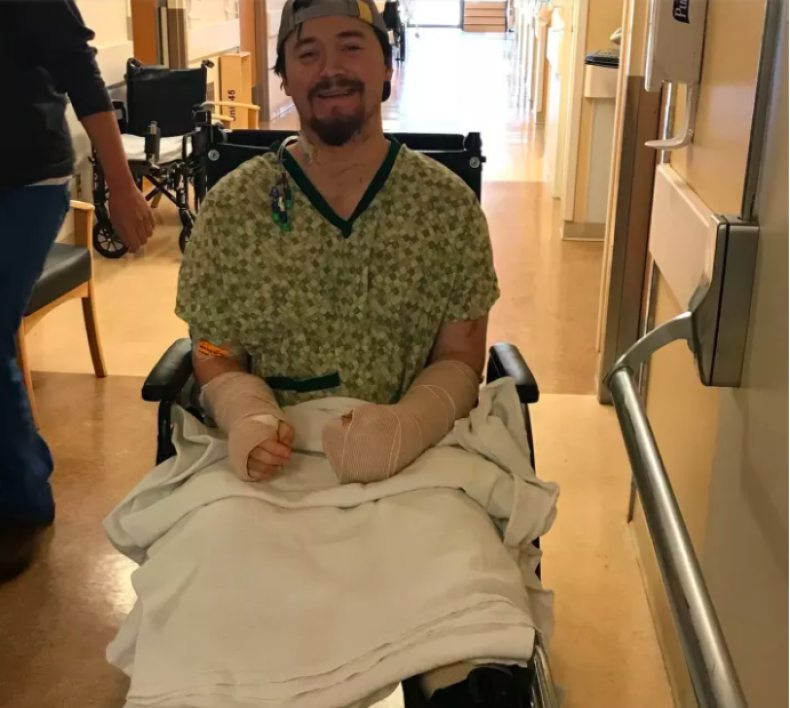 Lovell told Buzzfeed News that he blames his girlfriend's suspicions of cheating on his low sex drive. He said he has been less amorous due to intense training in video games.
"It killed my sex drive. I was training too hard, it exhausted me. I felt bad because she needed the affection. I just couldn't keep up," Lovell said. "She thought I was having sex with other people."
After Lovell came home and ignored her on March 2, Javier became even angrier. When the two went to bed that night, Javier got the sword, which was taped underneath the bed, and attacked Lovell.
The 911 call reveals a distraught Javier after her violent outburst, telling the dispatcher Lovell needed help immediately.
"I think he's dead. You need to hurry," Javier said.
The 29-year-old was rushed to the hospital with life-threatening injuries. Lovell's middle, index and ring fingers were nearly chopped off, but the doctors were able to reattach them. He also has deep cuts on his legs and feet and might have fractured his right wrist, according to Lovell.
Lovell, who is a huge gamer, is receiving donations from a Gofundme page that was made by members of the "PlayerUnknown's Battleground" gamer community. So far, the page has raised over $8,000 out of its $10,000 goal. He said he has about 6 months to start walking and it will take some time to get the feeling in his hands again, but he is proud of himself that he was able to fight her off during that horrific night.
"The feeling I had when I won the fight with my bare hands is just absolutely the best feeling," he said. "I've played all the sports, won big games, landed some decent tricks on my snowboard. This was better."
He and Javier have not spoken since the incident, he told the Oregonian. Her trial date is May 7 and she is currently in Clark County jail with a bond set at $350,000.