San Andreas Fault: Creeping Mud Geyser Threatens California Roads, Railway Tracks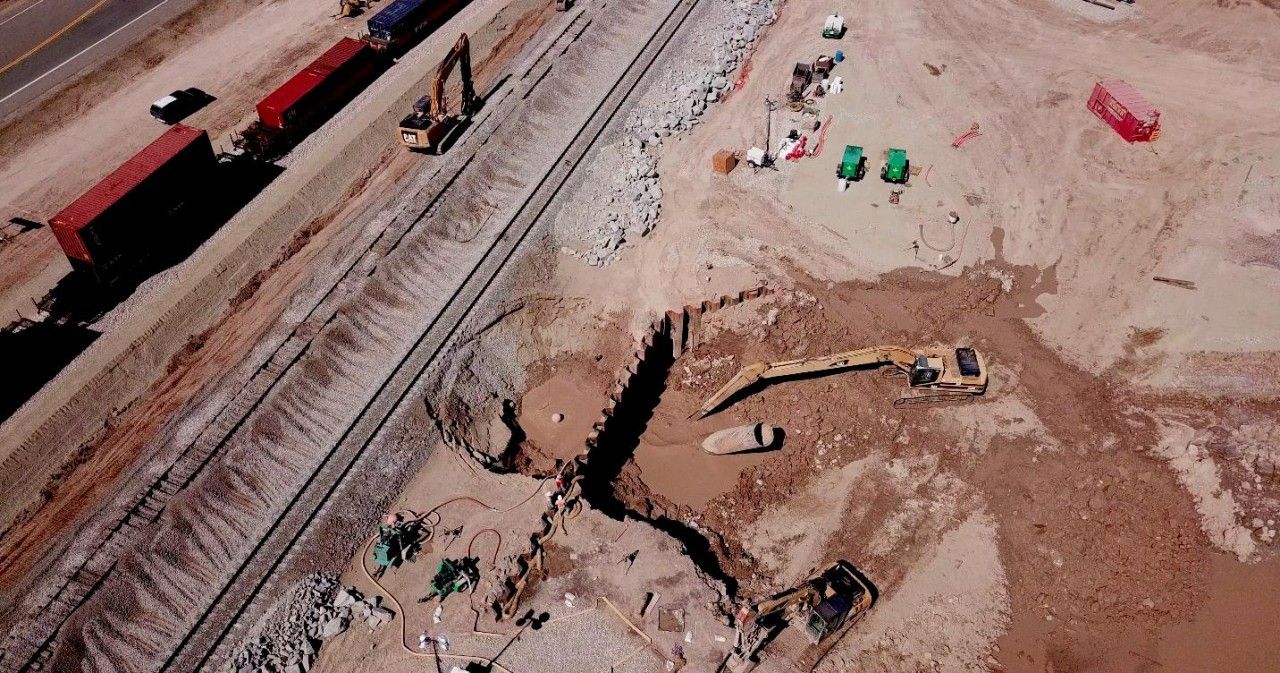 A mud geyser that's been bubbling at the San Andreas Fault in California has moved so much in recent months that officials have declared an emergency.
Imperial county authorities announced the emergency in October, as the creeping, smelly mud inches closer and closer to crucial infrastructure.
"It's a slow-moving disaster," Alfredo Estrada, Imperial County's fire chief and emergency services coordinator told The Los Angeles Times Thursday. The body of mud, known as the Niland Geyser, is encroaching on Union Pacific railway tracks, a Kinder Morgan petroleum pipeline, Verizon fiber optic cables and the state highway, he told Fox-affiliated local station KYMA.
"Caltrans will have to close state route 111 if that mudpot advances to a point where it impacts the state road. We'd obviously have to divert traffic," California Department of Transportation Ed Joyce told the station.
Although it's more than 50 years old, its movement recently sped to 60 feet in a few months and then to 60 feet in a day, The Times reported. Records show it's moved 240 feet from its location a decade ago, the publication added.
Authorities have tried in vain to stop the migrating mud pool by draining water. A mighty 100-foot boulder and steel wall built by Union Pacific to safeguard the railway tracks proved no match for the geyser, which crawled beneath it in October. Temporary tracks have provided a stop gap, but the company may build a bridge as a more permanent solution, The Times reported.
Although the geyser—which emits a scent like rotten eggs—can release potentially dangerous gases, district supervisor Ryan Kelley said local residents don't need to worry. "As long as you're well away from any of its direct release, it's not posing a direct threat to anybody," he told KYMA.
Carbon dioxide escaping from the nooks and crannies of fault-riddled land is likely behind the mudpot's bubbling, U.S. Geological Survey geophysicist Ken Hudnut told The Times. Similar to a sinkhole, liquid moving underground leaves cavities behind that grow until they reach the surface, he said. This leads to the emergence of a muddy, circular pit.
It's not necessarily linked to seismic activity, Hudnut said, so Californians waiting for large earthquakes like The Big One need not be alarmed.
"It's a quirky thing," geophysicist and consultant to Union Pacific David Lynch told the publication. "If there was no railroad nearby, you wouldn't even know about it. This would just be something out there chewing out the desert."