San Andreas Fault Hit By Earthquake Swarm As Concerns Over 'The Big One' Continue to Mount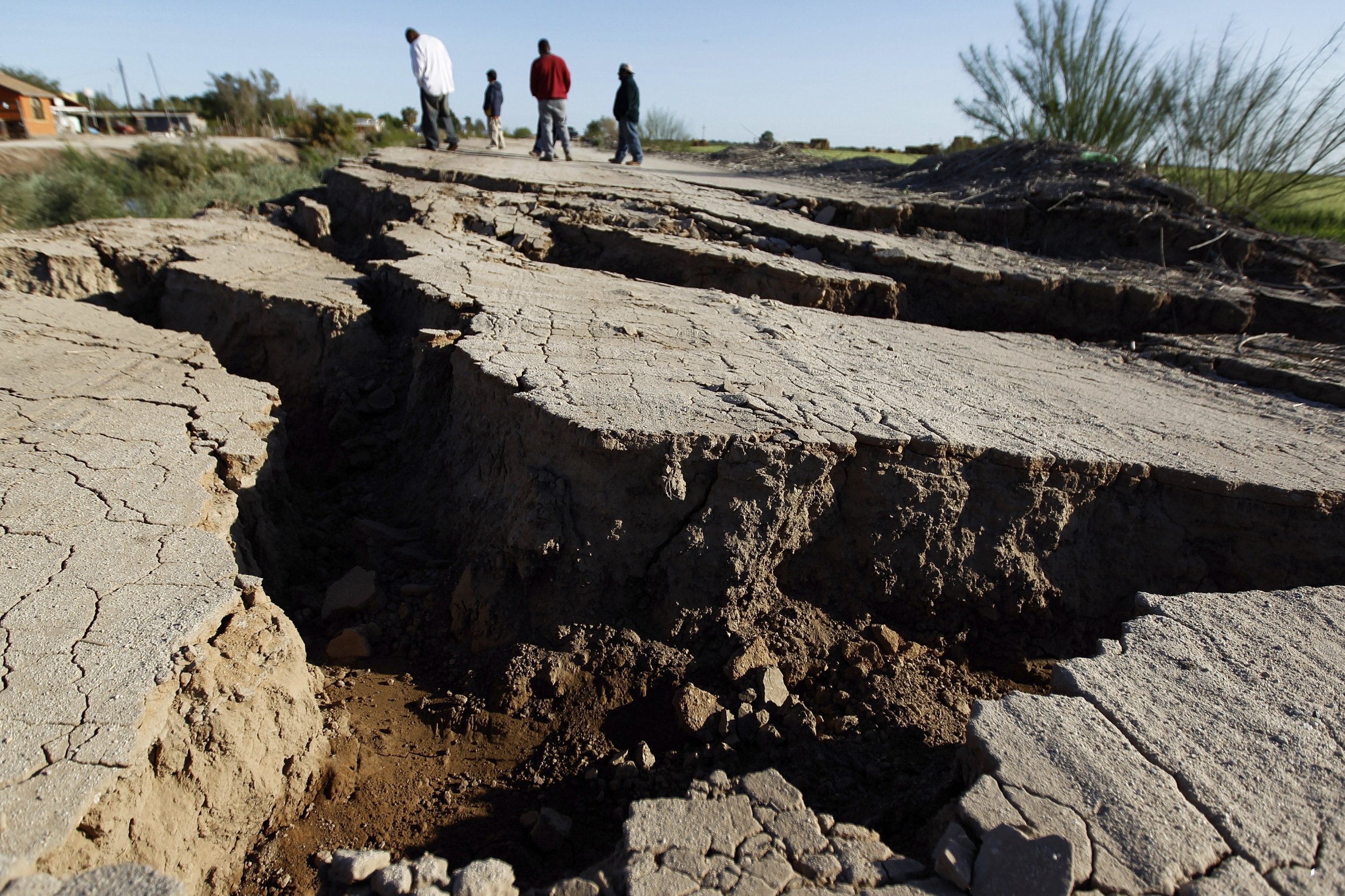 A 4.6-magnitude earthquake hit Monterey County in California on Monday morning—and it was felt as far as 90 miles away in San Francisco.
The earthquake occurred near the San Andreas Fault at a depth of about four miles. No injuries or damage were reported, and as of Monday evening, the U.S. Geological Survey reported a low likelihood of causalities and damage. The structures in this area are highly resistant to earthquake shaking, according to the USGS, but some vulnerable structures exist. The quake was felt as a weak or light earthquake as far as San Francisco, but moderate shakes were reported by the USGS in areas with a very low population.
The earthquake hit at 11:31 a.m. Monday about 13 miles northeast of Gonzales, California. The quake had nine smaller aftershocks—the strongest aftershock measuring at a 2.8-magnitude, Annemarie Baltay, a seismologist with the U.S. Geological Survey told SFGate. The earthquake epicenter was in rural areas of mountains between the Salinas Valley and the San Joaquin Valley, the Los Angeles Times reported.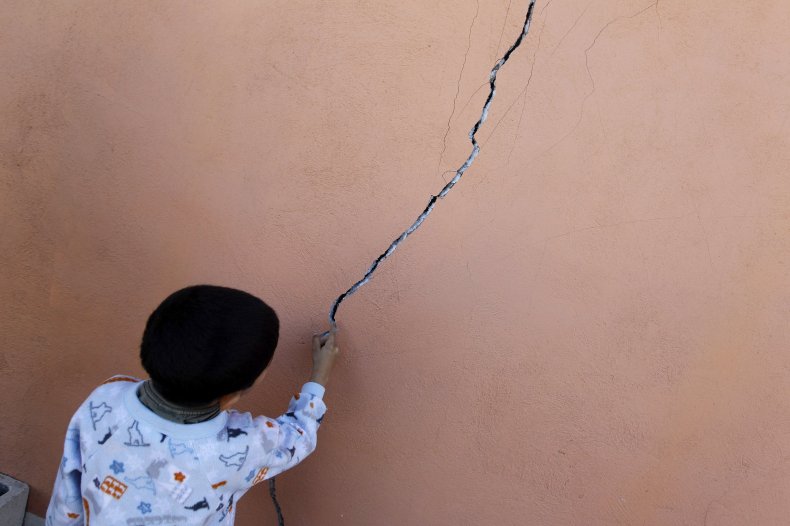 Baltay told SFGate that this type of earthquake is typical behavior. "It's as if someone put an oil can into the fault and lubricated it," she said.
The San Andreas Fault runs from the Gulf of California north to the region of Cape Mendocino. In the San Francisco Bay Area, the slip rate on the fault is about four-fifths of an inch each year, according to the USGS. October 1989 was when the last major earthquake—Loma Prieta—associated with the San Andreas Fault occurred. That earthquake resulted in 64 deaths, and additionally, 16,000 homes and apartment units were damaged and rendered uninhabitable.
In the wake of the deadly earthquake in Iran and Iraq—which measured at a magnitude of 7.3—the next big earthquake in California has long been a looming concern.
In Southern California—where the most recent moderate earthquake hit—there are over 300 faults. Most people live within five miles of one, reported CBS Los Angeles. One scenario that predicts a 7.8-magnitude earthquake could kill over 1,800 people and destroy or badly damage 300,000 buildings and homes.
What's worse: Scientists can't really predict when an earthquake will happen. Predicting earthquakes has a history of shoddy science that has been scrutinized, as reported by Vox.
"Lots of seismologists have worked on that problem for many decades. We're not predicting earthquakes in the short term," Stanford University geophysics professor Greg Beroza told Vox. "That requires us to know all kinds of information we don't have."
Where earthquakes will occur, however, is what scientists have been able to figure out. Vox reported that an earthquake along the San Andreas Fault could reach a magnitude of 8.2. A looming earthquake in the Pacific Northwest is also on the radar for scientists. It is predicted that an earthquake of a magnitude between 8.7 and 9.2 could strike there.