San Antonio International Airport was on lockdown Thursday afternoon over reports of a potential shooting.
All passengers at airport terminals were advised by TSA to shelter in place as police make their way to the scene, according to WOAI. Officers were called regarding reports of a gun.
The San Antonio Police Department confirmed there was an officer-involved shooting, but no threat to the public. The department said the airport was put under lockdown "as a precaution."
As of 3:30 p.m., the lockdown has been lifted.
"There is a confirmed officer-involved shooting at 9800 Airport Blvd. There is no active threat to the public. As a precaution, the airport has been put on lockdown. No other injuries are reported," police said Thursday.
A spokesperson for San Antonio International Airport informed Newsweek that an active shooter was reported at approximately 2:30 p.m.
Police told Newsweek that the shooting remains an active and open incident as of 4 p.m. Thursday.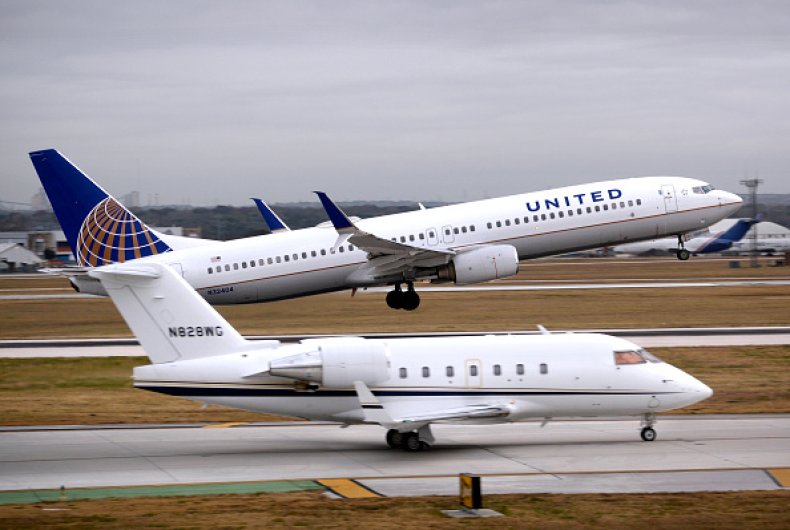 It was later confirmed that a man was shot and killed by police. The individual had reportedly been firing indiscriminately at people outside the airport. Police said the shooter had "a lot of ammunition and a big hand gun."
The person, described by San Antonio Police Chief William McManus as being in his 40s, drove up to Terminal B where he was confronted by a police officer. The officer had been warned that there was a vehicle driving the wrong way into the terminal.
McManus said when confronted, the man got out of the car and began shooting at the officer and the terminal. The man was shot by police and taken to hospital where he was pronounced dead.
Two people were injured, one by shrapnel and another by the flood of people attempting to flee the area. Neither injury was considered serious. No officers were injured.
"The police officer who stopped this saved a lot of lives," McManus said during a press conference outside the airport. "We were very lucky today to not have a lot of people injured or killed because of this event."
Some passengers reported that they were evacuated from the airport before it was put on lockdown.
San Antonio police believe the shooter at the airport was the same individual who opened fire on a highway overpass near the city's Stone Oak neighborhood Thursday morning. McManus said the man fit the same description and the shell casings at both locations were a match.