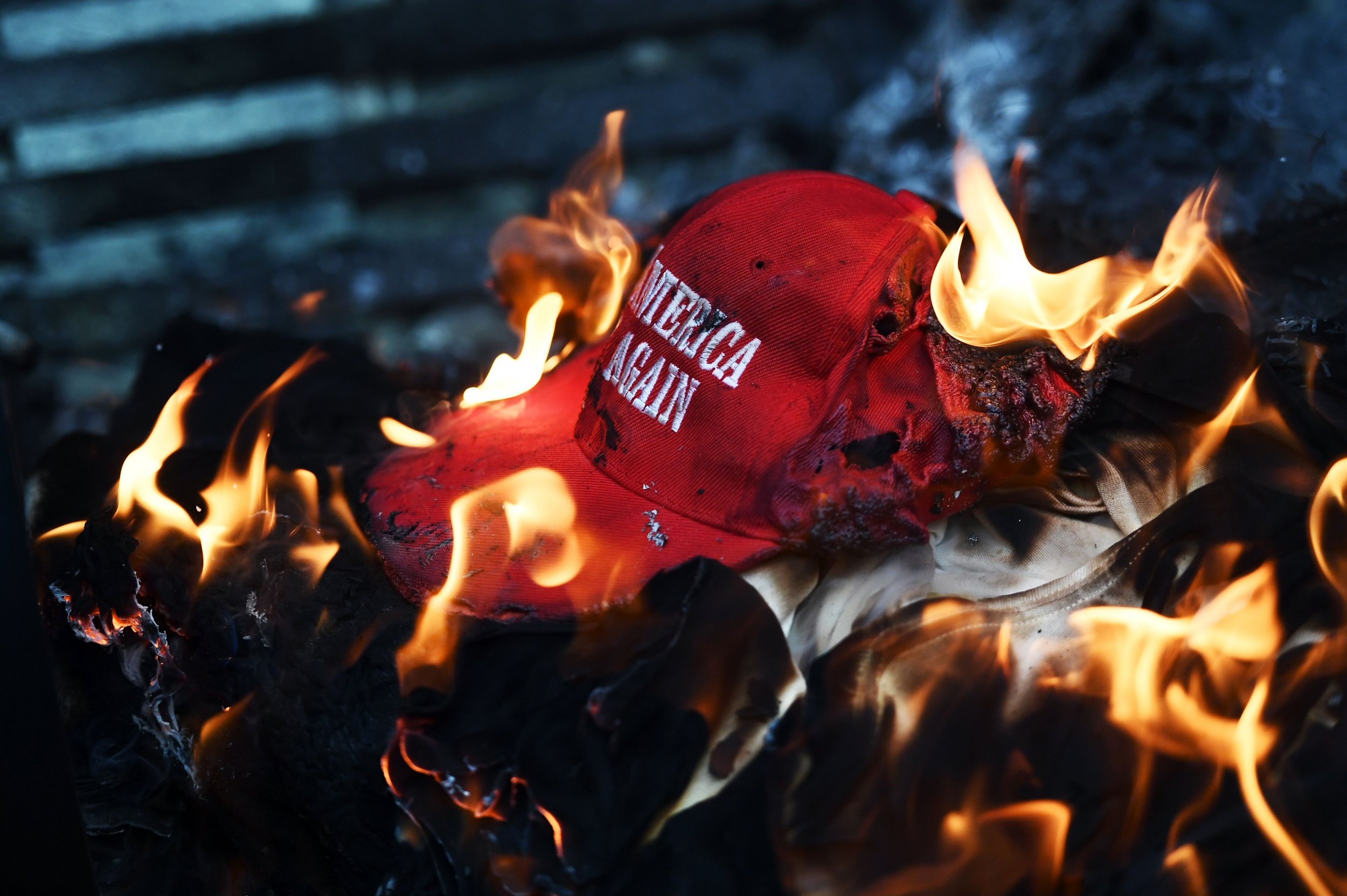 Rumble, a San Antonio bar, fired a part-time employee after he was captured on camera at Whataburger taking a 16-year-old's "Make America Great Again" hat and throwing a drink on the teen.
In a viral video posted on Twitter, a man standing next to a table is holding the red hat and then picks up a soda and throws it at Hunter Richard, who was in town visiting friends, My San Antonio reported.
"This is gonna go great in my f**king fireplace," the man says as he walks out of the restaurant.
Richards responds, "Alright, have fun with it."
The man in the video hasn't been identified, but Fox News reported Rumble posted on Facebook that they were aware that one of its part-time employees was on video "assaulting another person at a local eatery."
Rumble didn't mention the man by name but acknowledged that the assault presumably took place over a disagreement with Richard's political stance.
"We have since terminated this employee, as his actions go against everything that this establishment stands for," the Facebook post said. "THIS BAR IS A SAFE SPACE FOR EVERYONE! No matter your race, creed, ethnicity, sexual identity, and political stance, you are welcomed here!"
The bar has since deleted its Facebook page. Newsweek reached out to Rumble but did not receive a response in time for publication.
Richard told My San Antonio that the altercation began when the man ripped the hat off his head and asked why he was wearing it, which the 16-year-old answered, was out of support for President Donald Trump.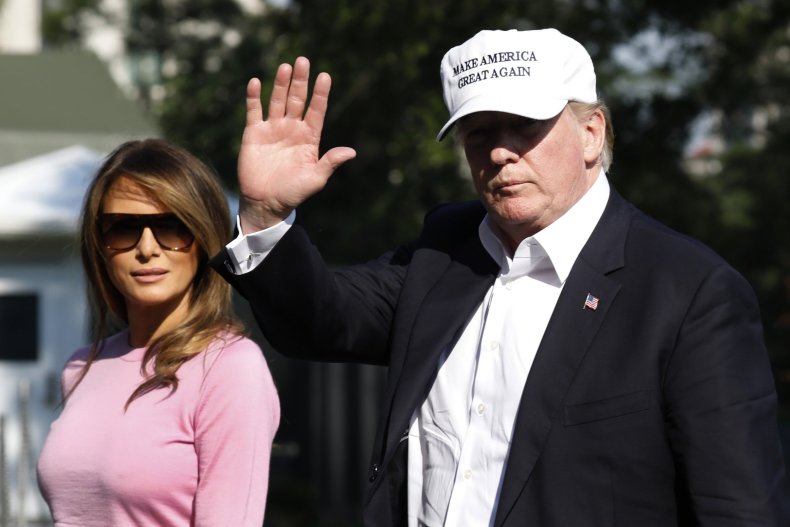 "He has a right to his opinion," Richard explained. "I'm down for other opinions, and I'm open to conversations. Let's talk through this and come to some sort of agreement or neutral ground."
He added that if the man "cares so deeply" the two should have a conversation about why he feels the way he does. In light of the man's firing, Richard told My San Antonio that he has "mixed" feelings about it.
On the one hand, he thinks he deserved to be fired because he "unlawfully" threw a drink in his face and stole his hat. However, on the other hand, Richard added, "people make mistakes." Braxton Gonzales, who was at the table at the time of the assault, agreed that the man deserved a second chance.
A San Antonio Police spokesperson previously told Newsweek that the agency was ready to investigate the situation but that they hadn't received a phone call from the victim, yet.
"We have reached out to the victim but he has not answered our telephone calls," the spokesperson added.
SaveSave