San Antonio Gun Range Employee Shot by Coworker in Accidental Discharge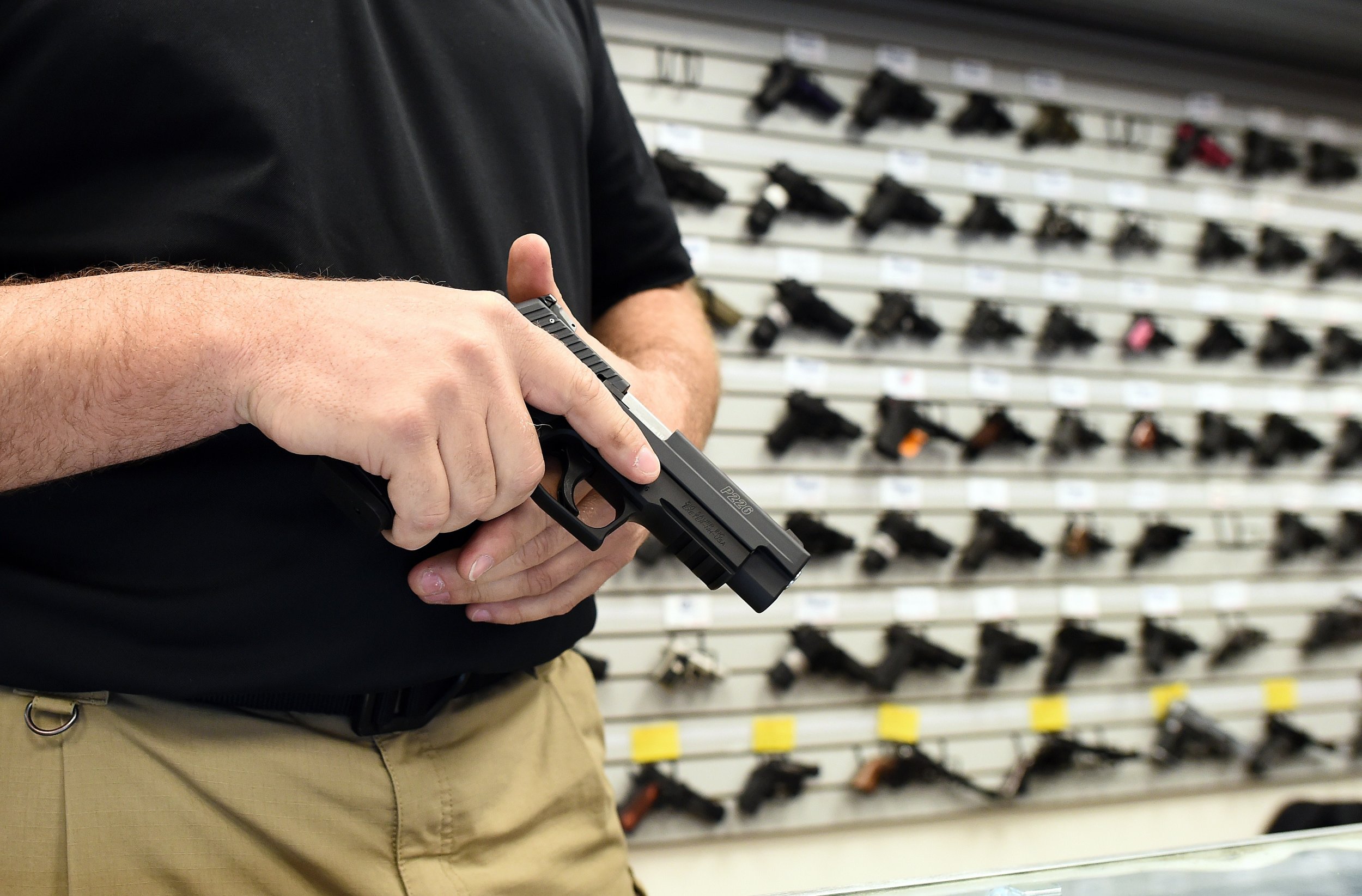 A 28-year-old man was transported to the hospital in critical condition after he was accidentally shot by a coworker at the Mission Ridge Range & Academy, a gun range in San Antonio, on Tuesday.
David Lopez and another employee were discussing tactics behind the counter at the gun range when the employee pulled a loaded firearm out of a holster and shot him, according to KABB. The bullet hit the Lopez in the upper body and several employees, including the shooter, attempted to administer first aid to the injured man until help arrived. An ambulance was called to the scene and Lopez was transported to University Hospital, located about 10 miles away, where he was declared to be in critical condition, according to KHOU.
The range was closed on Wednesday due to the shooting, which the company identified as an "accidental discharge" in a statement posted on Facebook. Mission Ridge Range & Academy added that fortunately, the employee was expected to recover and KENS reported he was updated to good condition on Wednesday afternoon.
"The first responders and our medically trained staff did an outstanding job responding," the gun range's statement said. "We appreciate all the thoughts and prayers."
The 30,000 square foot facility includes pistol, rifle, and archery ranges, a virtual training simulator, and San Antonio's only 100-yard indoor shooting lane, according to its website. Along with practicing shooting alone, Mission Ridge Range & Academy also offers various types of training including introductory lessons, concealed carry courses and private instruction. Newsweek reached out to Mission Ridge Range & Academy but did not receive a response in time for publication.
On July 4, Dr. Chester Falterman was shot and killed at the OK Corral Shooting Range in Woodbury, Tennessee. District Attorney General Jennings H. Jones told the Murfreesboro Post that an investigation was being conducted into whether the death by gunshot was accidental, self-inflicted or criminal.
The San Antonio Police Department has not revealed the type of firearm that was used in Tuesday's shooting. The shooter was taken to Public Safety Headquarters and gave a statement to police. No charges were filed against the shooter and, given that it appeared to have been an accident, police told KABB that they don't anticipate any charges being filed in the future.