San Antonio to Make $205,000 Settlement After Police Officer Searched Woman's Vagina in the Middle of the Street
City officials in San Antonio, Texas, are set to pay a six-figure settlement after one of its police officers was accused of inappropriately touching a woman's vagina during a public search.
The San Antonio Current reported that the city's council is due to meet on Thursday to approve the payout of $205,000 to a 40-year-old woman following allegations made in a federal suit.
Now-retired Detective Mara Wilson is accused of pulling down the victim's shorts before touching her vagina in the middle of a public street. It is alleged Mara removed the victim's tampon before holding it up in the air.
A number of male officers were present in the area at the time, the lawsuit said.
Wilson was never disciplined for her alleged actions as an internal affairs investigation found that no department policies were violated.
The incident dates back to August 8, 2016, when the victim was sat on a curb in downtown San Antonio, reportedly waiting for her then-boyfriend to arrive.
Police then approached the woman and asked if they could search her vehicle for drugs.
The woman, who reportedly has a criminal record, is said to have allowed officers to do so. When the results of the search did not yield any findings of criminality, a female officer was requested at the scene to conduct a body search.
Upon the arrival of Wilson, a 32-year veteran of the force, the victim agreed to be frisked and searched. It was then that Wilson pulled down the victim's shorts and examined her vaginal area, the lawsuit said.
In video footage available from the incident, the victim asked why she was being searched in this particular way.
"I don't know," Wilson said, according to a transcript of video reviewed by police. "It looked like it had stuff in there."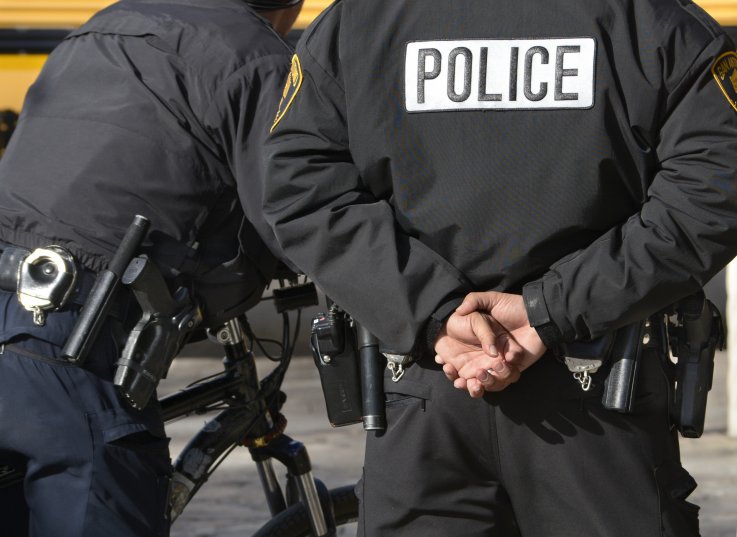 During later investigations, Wilson defended her actions by stating that it was common in her experience for women to conceal drugs in these areas, according to a report in the San Antonio Express-News.
"It had been my experience over the years that females will lie about being pregnant or in their cycle to prevent female officers from searching them properly," Wilson told Internal Affairs investigators in November 2016, reported the newspaper.
No drugs or contraband were found on the victim, official reports showed.
A settlement between the city and the victim's lawyers has reportedly been agreed, but the city council has to formally approve all pay-outs over $50,000.
Wilson retired from the force nine months after the incident. In her deposition, she stated she had intended on retiring from the force before the incident took place.
San Antonio to Make $205,000 Settlement After Police Officer Searched Woman's Vagina in the Middle of the Street | U.S.