Investigation into School Police Officer Who Bodyslammed Student in San Antonio Launched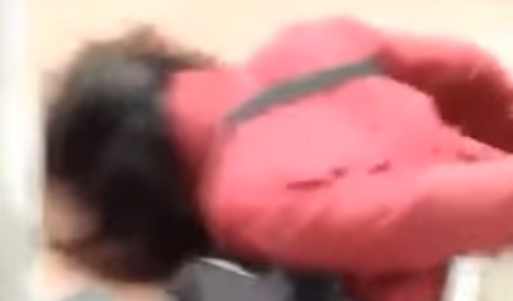 Police and school officials in San Antonio are investigating an incident in which a school safety officer slammed a student to the ground. The officer's actions were captured on video and quickly went viral online.
The video was posted to YouTube on March 5, apparently first by a San Antonio area blogger. In it, an officer is seen slamming a student, who local news identified as Janissa Valdez, a sixth-grader, into a brick floor. The student appears to lose consciousness for a moment, and as the officer handcuffs her, he returns the child to her feet and leads her out of view of the camera capturing the incident.
The events in the video took place on Tuesday, March 29, at Rhodes Middle School, according to the San Antonio Independent School District (SAISD). School officials learned about the existence of the video and the incident one week later, on Tuesday, April 5, when a parent of the student in the video filed a complaint against the officer, Joshua Kehm, who has been with the district since February 2015. He was placed on leave, pending an investigation.
A SAISD representative called the events depicted in the video "serious" and "very concerning."
"We are not going to tolerate any excessive force," SAISD representative Leslie Price tells Newsweek. "We have to go through and do an investigation, though, and make sure that we know what all occurred, and then we'll take the appropriate action."
Texas law requires such an investigation before any disciplinary action can be taken against an officer, Price adds.
Price says that she is unsure if any circumstances exist under which the violence depicted in the video would not be deemed excessive. "What if someone had a weapon or something? It's very hard to say," she says, but adds that there was nothing to suggest that the student in the video had a weapon.
This incident echoes an October episode that garnered the national attention of a school officer becoming violent with a student in South Carolina, as well as a separate March incident in Baltimore.