Video Appears to Show San Antonio Police Shooting Man With Raised Hands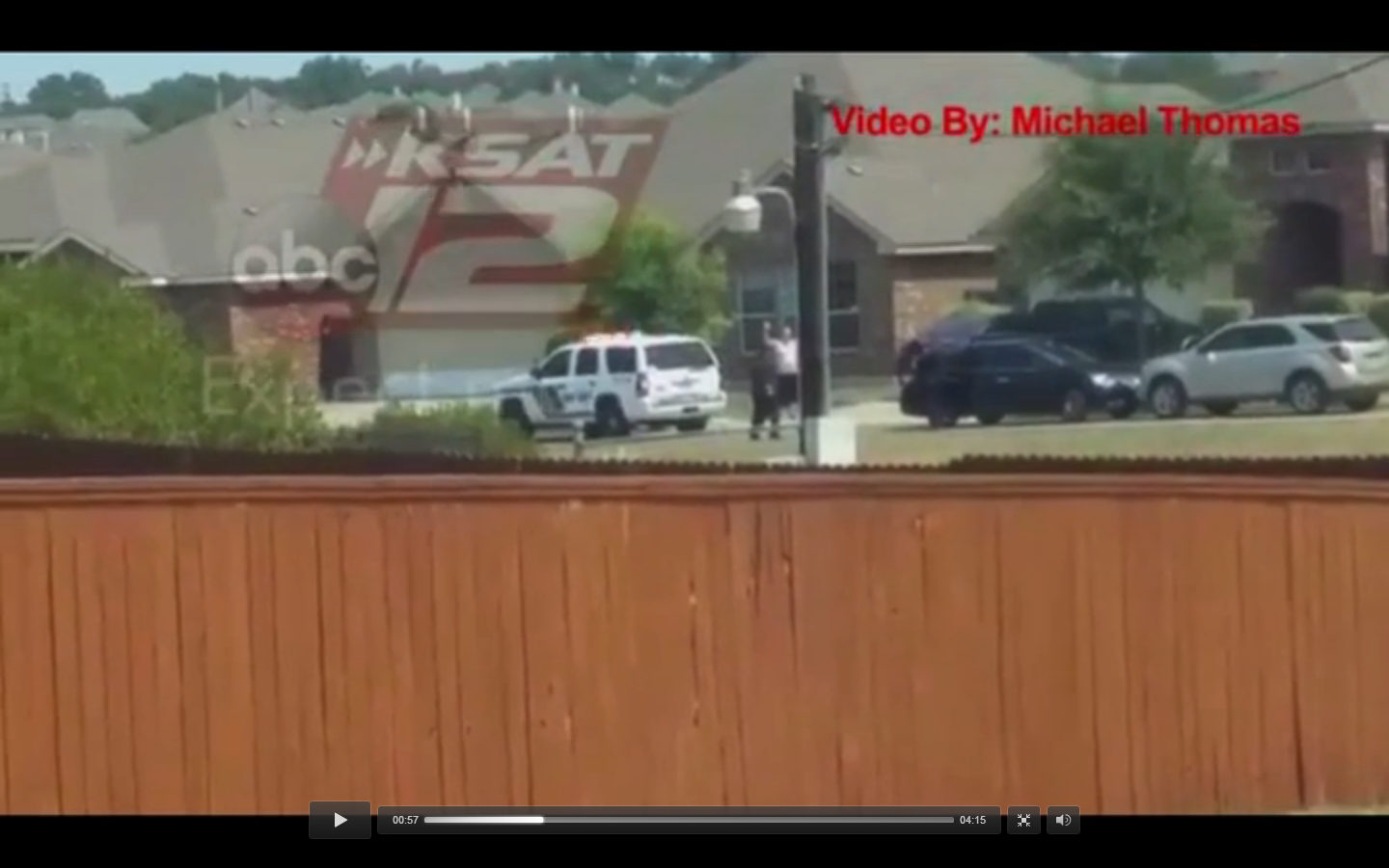 A San Antonio man appears to have had his arms raised when he was fatally shot by police, new video footage obtained by a local news station shows.
The video, acquired and published by San Antonio ABC affiliate KSAT, depicts Bexar County sheriff's deputies Greg Vasquez and Robert Sanchez firing their weapons and hitting Gilbert Flores, 41. Vasquez and Sanchez were responding to a domestic disturbance call at Flores's home this past Friday. The shooting occurred at around 11:30 a.m. that day, officials said, according to The New York Times. KSAT obtained the footage the same day and, after "discussions with the newsroom," decided to show the video online Tuesday.
The video depicts Flores running shirtless in the front yard of a single-story home before being approached by Vasquez and Sanchez. Flores appears to raise his arms, though one hand is obscured by a pole in the video footage. Seconds later, two shots can be heard, and Flores crumples to the ground.
KSAT said the video was shot by a passing motorist who contacted the station.
Both the Bexar County Sheriff's Office and the District Attorney's Office have begun to investigate the shooting, KSAT reported. At least two witnesses have told KSAT Flores did not appear to have been armed.
"Certainly, what's in the video is cause for concern," Sheriff Susan Pamerleau said at a news conference Friday. "But it's important to let the investigation go through its course so that we can ensure a thorough and complete review of all that occurred of the evidence and the actions of the officers." Pamerleau said the deputies attempted to use nonlethal weapons to detain Flores, who she said had harmed an 18-month-old child and a woman before police were called.
A spokeswoman for the FBI in San Antonio said the agency will monitor the investigations into the shooting, The New York Times reported.