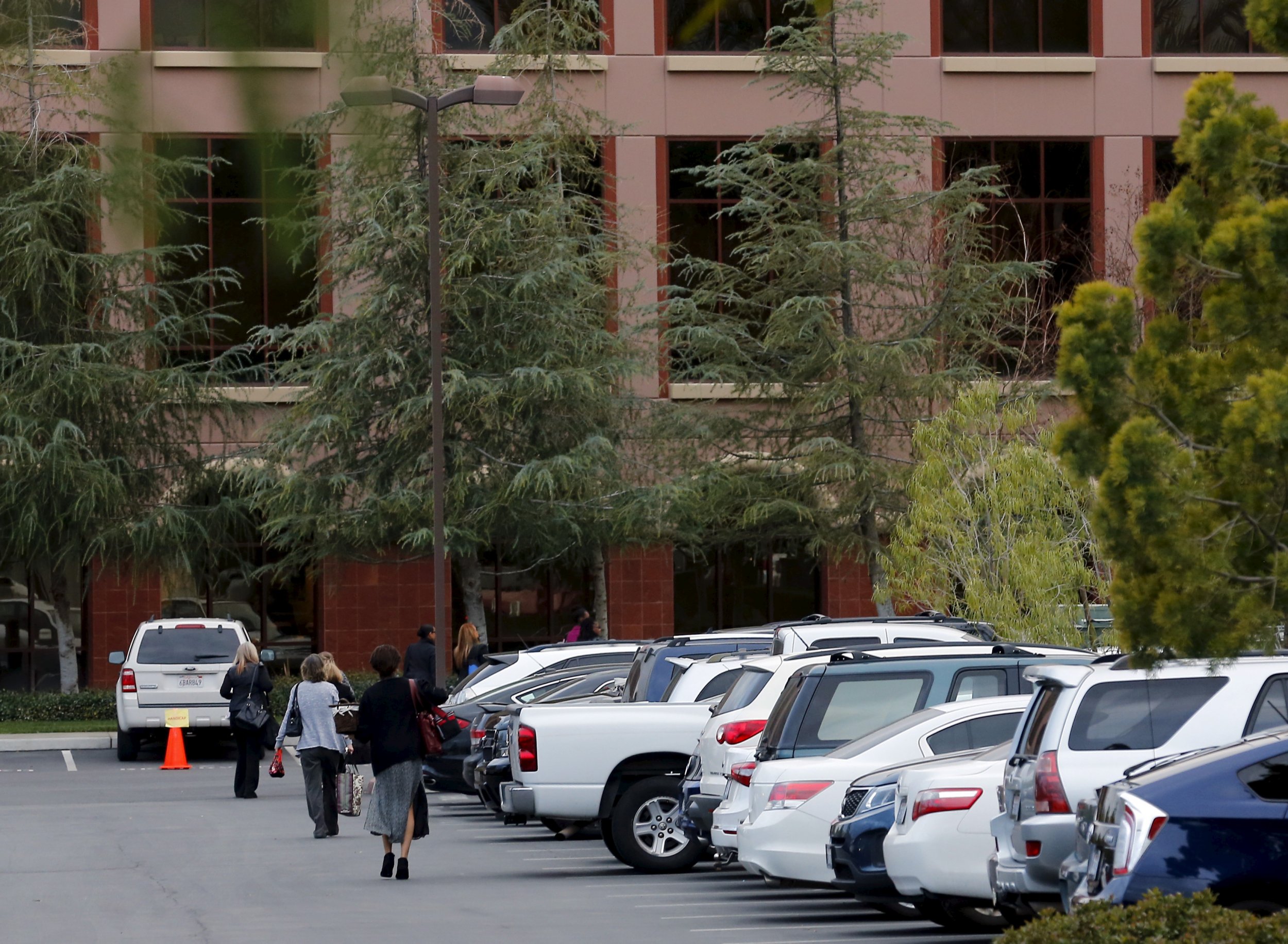 The widow of a victim in the December 2 mass shooting in San Bernardino, California, filed four claims against the county on December 22, seeking a total of $58 million in damages, according to a local media report.
Renee Wetzel's husband, 37-year-old Michael Wetzel, was among the 14 people killed when a married couple opened fire at a Department of Public Health training event and holiday party. The FBI called the shooting the deadliest terror attack on U.S. soil since the 9/11 attacks.
The shooters, Syed Farook, who was a county environmental health specialist, and his wife Tashfeen Malik, were both killed in a shootout with police hours after the attack. Michael Wetzel worked for the county for 15 years, according to the claims.
His widow seeks $3 million for loss of wages and $25 million in general damages, according to the San Bernardino Sun. She is also seeking $10 million in general damages for each of her three children. The couple has one child of their own, Allie; and Renee has two children from a previous marriage, Katie and Connor. Michael Wetzel also had three children from a previous marriage.
"Claimants allege the decedent's death was preventable and caused by the negligent and careless actions of respondents and each of them," according to the claim. The county and 25 individuals who have not been named are listed as respondents on the claim, according to the Sun.
Andrew J. Nissen, one of the attorneys representing Renee Wetzel, declined to elaborate on the negligence claims to the San Bernardino Sun and did not respond to Newsweek's request for comment. Nissen did tell The Sun that county officials have yet to respond to the claims.
The county says Wetzel's claims are the first that have been filed in relation to the massacre. County spokesman David Wert said in a statement that "the county will carefully consider each claim and act in the best interest of everyone involved."
Area residents have also filed at least two claims against the city of San Bernardino for property damage related to the aftermath of the December massacre, 3rd Ward Councilman John Valdivia told The Press-Enterprise. The damage stems from the hundreds of bullets fired during the postattack shootout between the married gunmen and police. Isabel Serrano, for instance, seeks $3,000 for gunshot damage to the windshield, door and side of her pickup truck, according to a claim filed on December 14 on her behalf.
Valdivia says that these types of claims are routinely rejected, but he is investigating ways to help affected residents, such as government funding.