GoFundMe Campaign Raises $99,000 for Funeral of San Bernardino School Shooting Victim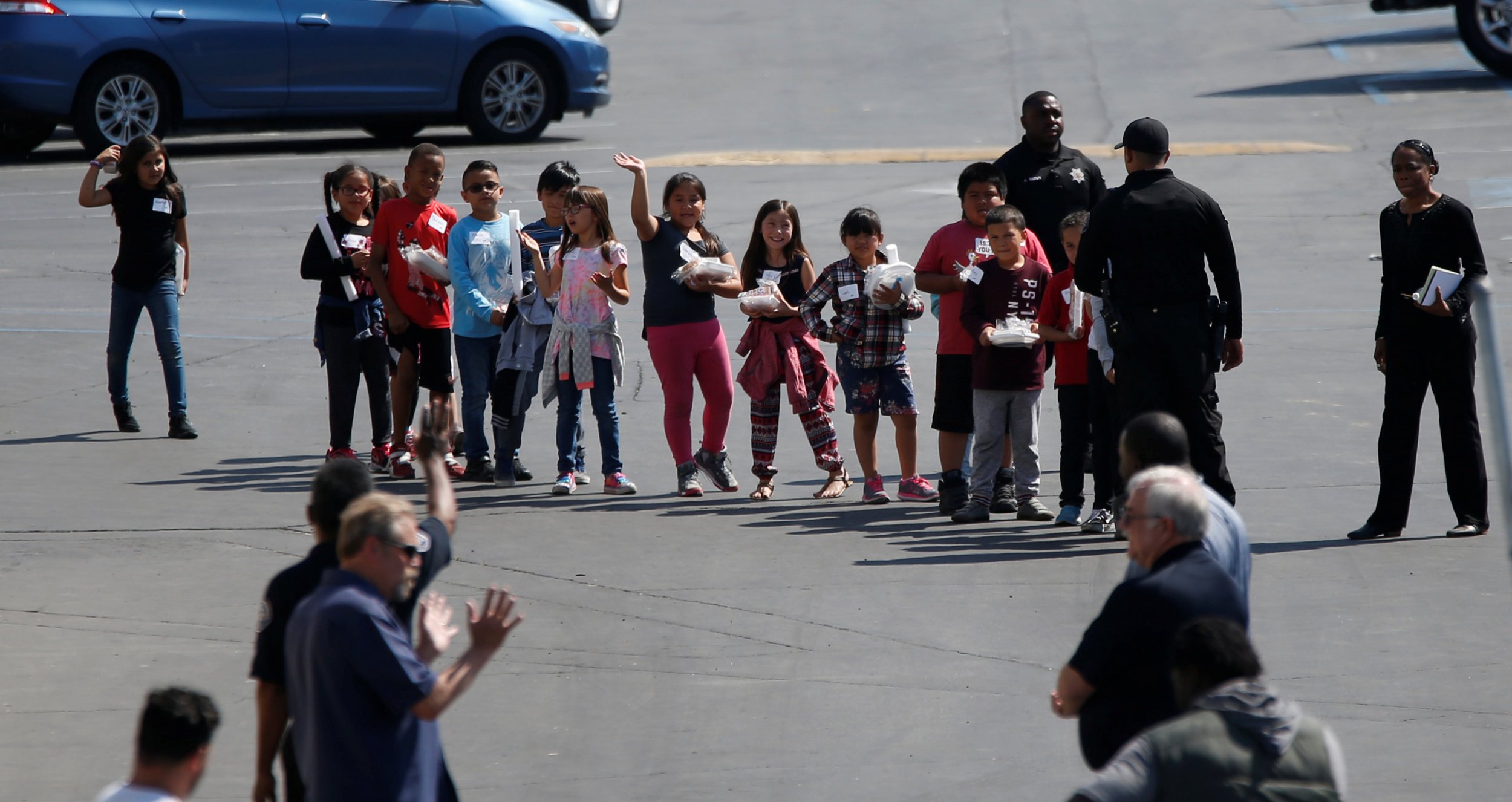 A crowdfunding campaign to support the family of the 8-year-old victim of this week's school shooting in San Bernardino, California, has already gone well beyond its fundraising goal.
A cousin of the late Jonathan Martinez on Monday launched a GoFundMe page titled "Jonathan Our Family Ange,l" aiming to collect $10,000 for funeral expenses and meals for the boy's relatives. By Wednesday morning, it had raised more than $99,000.
"We honestly can't thank everyone enough. We appreciate everyone's sweet words, and we are very speechless," the cousin, Brianna Lopez, wrote in an update. "Thank you [for] coming together."
Jonathan died in a hospital Monday night from gunshot wounds after a murder-suicide in his special needs classroom. Jonathan and another student were standing near their teacher, Karen Elaine Smith, when her estranged husband, Cedric Anderson, entered and opened fire, KTLA reported.
Smith and Anderson died on scene. The other student, a 9-year-old boy, remains in critical condition.
Jonathan had Williams syndrome, a genetic condition that can cause learning disabilities and cardiovascular problems. He'd already survived heart surgery, The Washington Post reported.
"By all accounts, Jonathan Martinez was a happy child," San Bernardino City Unified Superintendent Dale Marsden told reporters at a news conference. "The family wants, in memory of Jonathan, for our nation to be conscious and aware of what is Williams syndrome."
A spokeswoman for GoFundMe told the San Bernardino Sun the website is in communication with Lopez to make sure Jonathan's family members actually receive the donations.
Her page wasn't the first to raise money for a young school shooting victim. In September, more than 3,500 people donated a total of nearly $126,000 to a GoFundMe campaign for the family of Jacob Hall, a 6-year-old who was fatally injured when a teenager started shooting on the playground at Townville Elementary School in South Carolina.