'We Are Not Crushed': Hundreds Mourn at San Bernardino Vigil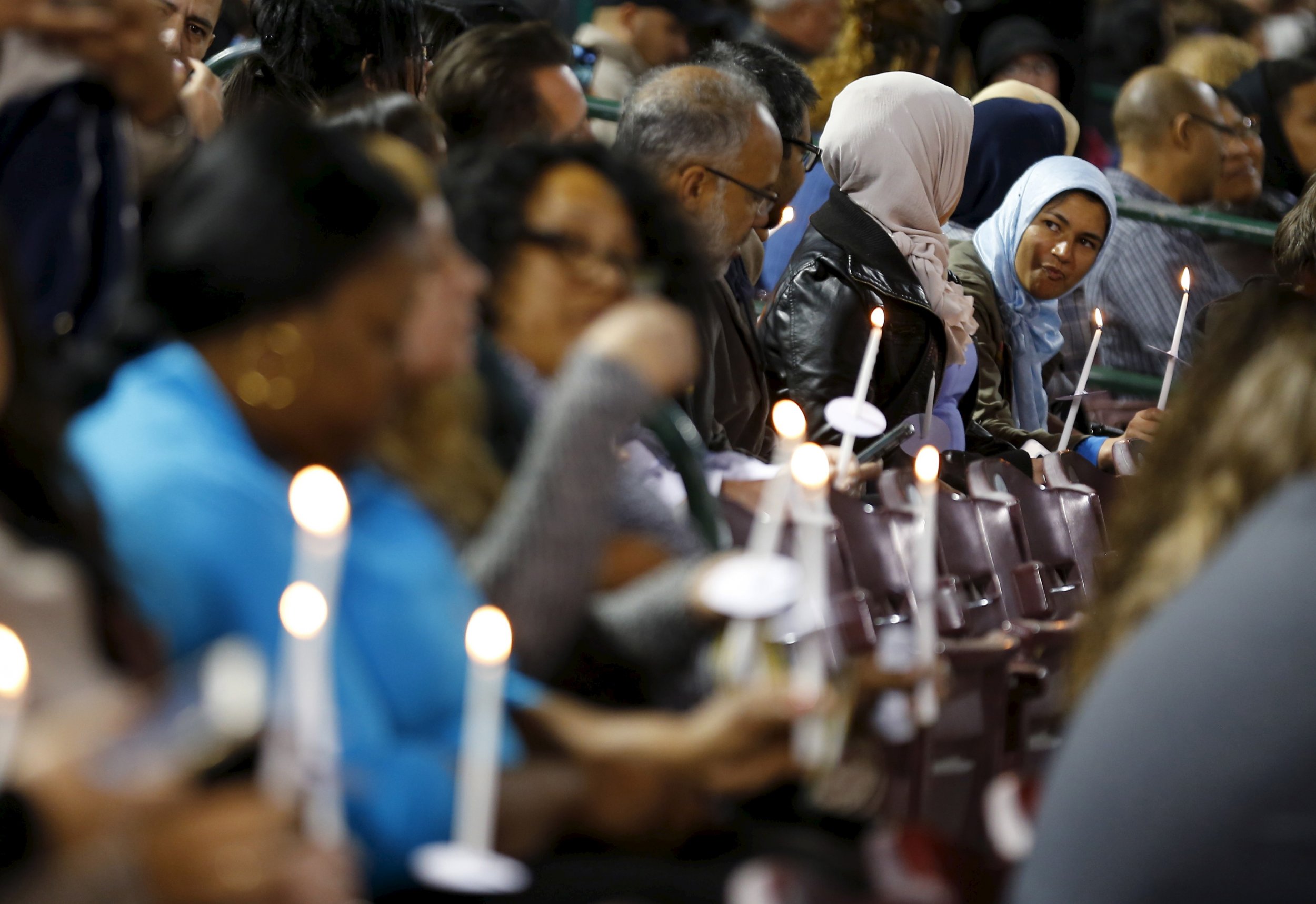 SAN BERNARDINO, CALIFORINIA — Carrying lit candles, hundreds gathered at the San Manuel Stadium on Thursday evening to mourn the victims of America's latest mass shooting and listen to religious leaders offer messages of hope.
The vast majority of those in attendance were local residents. Some had connections to the San Bernardino County Department of Public Health, which was hosting a holiday party when Syed Farook, 28, and his wife, Tashfeen Malik, 27, opened fire on Wednesday morning, killing 14 and wounding 21. Farook was an employee at the department as were the majority of the victims. It remains unclear if the shooting was an act of workplace violence or terrorism.
At the vigil on Thursday, Demarius Montelongo sat with his 8 and 9-year-old daughters, fighting back tears. A high school friend of his, whom he identified only by her first name, Grace, is a health department employee. "[She] was supposed to be at that holiday aprty and for some reason she didn't go," Montelongo said.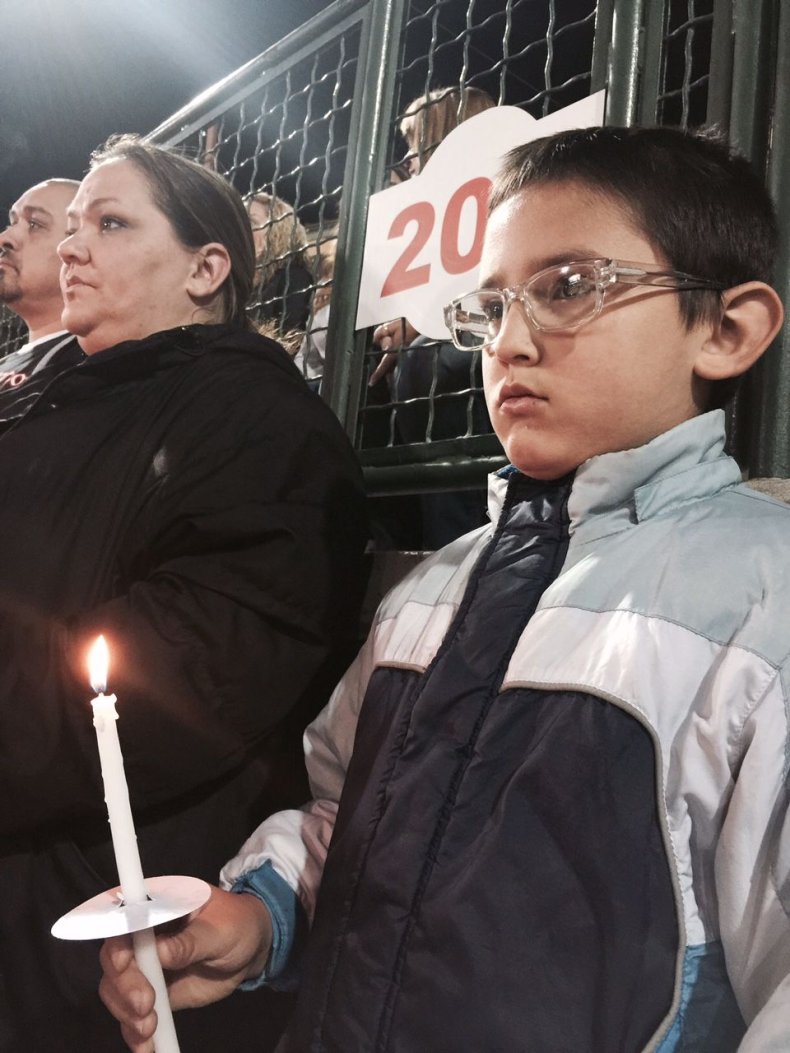 In San Bernardino, a city of more than 200,000, located about 60 miles east of Los Angeles, many have links to the Inland Regional Center, a facility for the developmentally disabled and the site of the shooting. Many came to show their support for the center and its work in the aftermath of the violent event. "We may be hard pressed on every side," said Joshua Beckley, a local pastor. "But we are not crushed."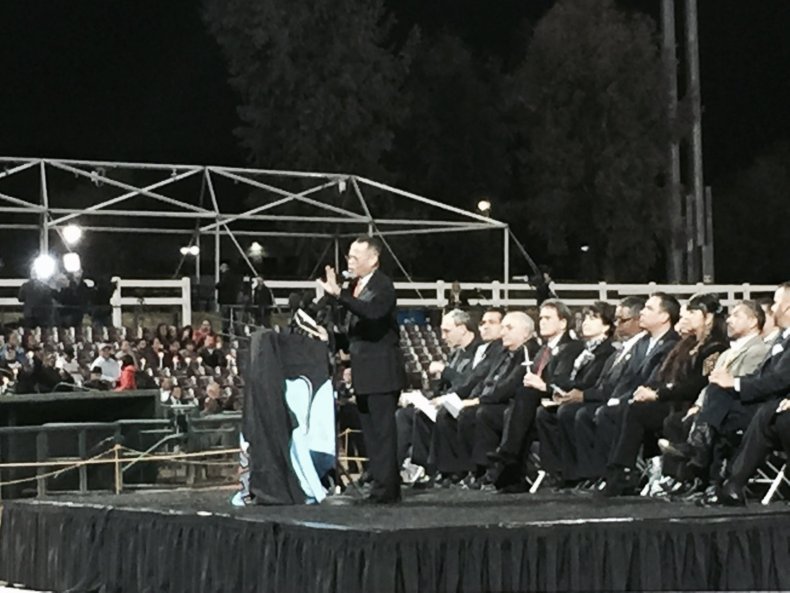 The shooters, Farook and Malik, were both Muslim. Co-workers and relatives said the two were moderate in their beliefs. But with religious terrorism still a possible motive, some local Muslims came out to demonstrate their opposition to violence.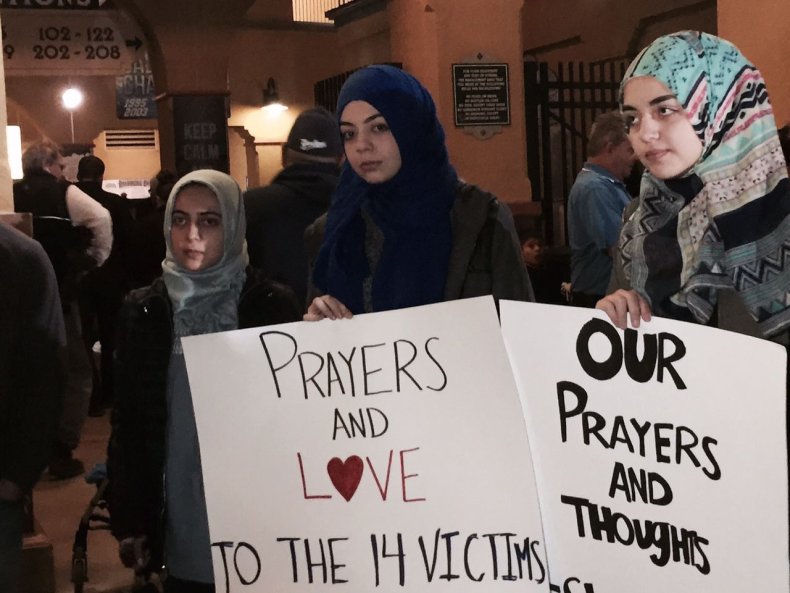 Samar Natour, 16, from Redlands, California, attended the vigil with friends. The Muslim women made signs showing their support for San Bernardino. "We are here to show support and for there to be a Muslim presence and to show that the violence is not what our religion is about," Natour tells Newsweek.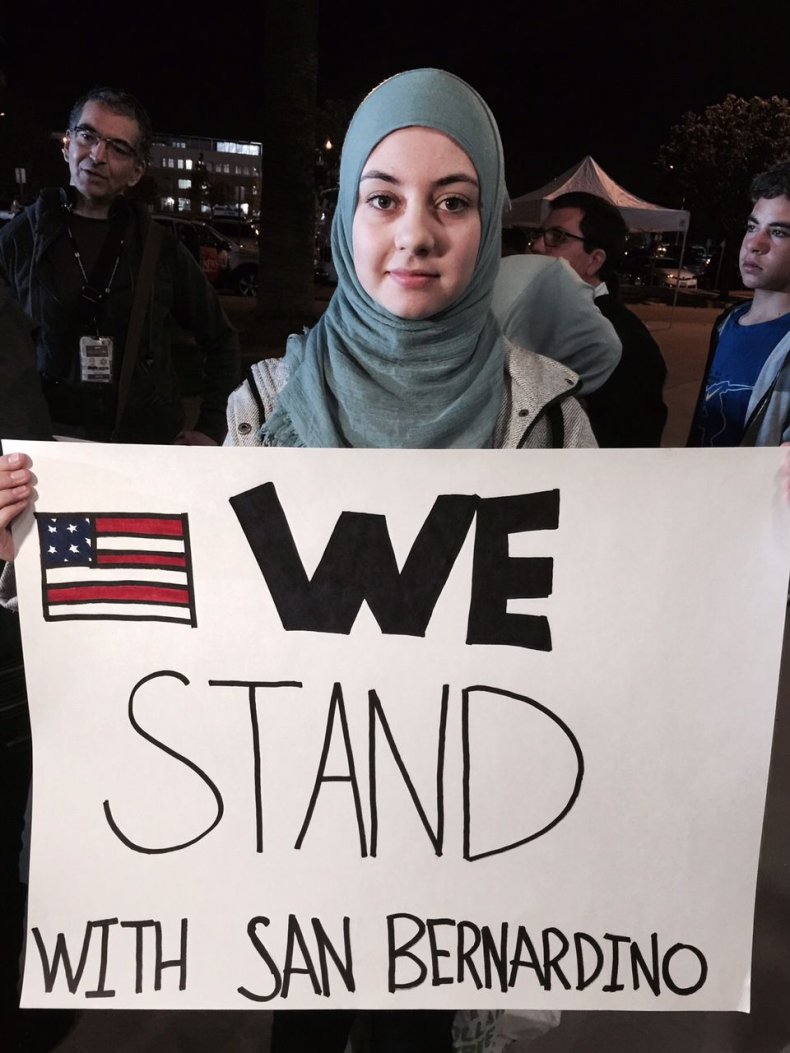 In the aftermath of the shooting, people of different faiths united to show their support for the vicims and their families. On Thursday evening, for instancce, the St. Paul's United Methodist Church of San Bernardino and Baitul Hameed Mosque, the largest mosque in San Bernardino County, also planned vigils.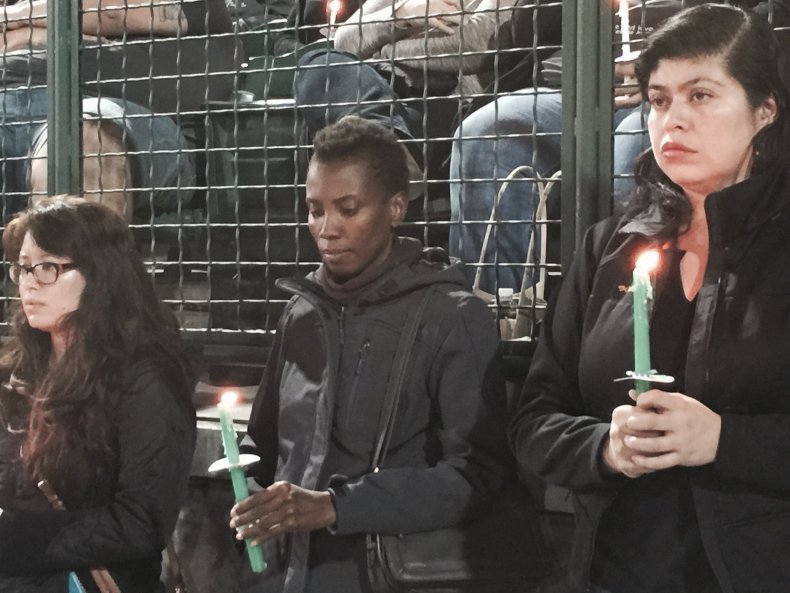 For hours on Wednesday following the shooting, the authorites asked people in San Bernardino to remain indoors. But the fear and the chaos of the tragedy was particularly palpable to those at Loma Linda University and its medical center, where there were reports of a bomb threat and classes were cancelled.
The authorities later discredited the threat, but some students from the university attended the vigil to show their support. Among them: Abigail Benitez, Magda Descorbeth and Lorena Salto. "This is just too close to home," Benitez says of the attack. "This could have happened to any of us."