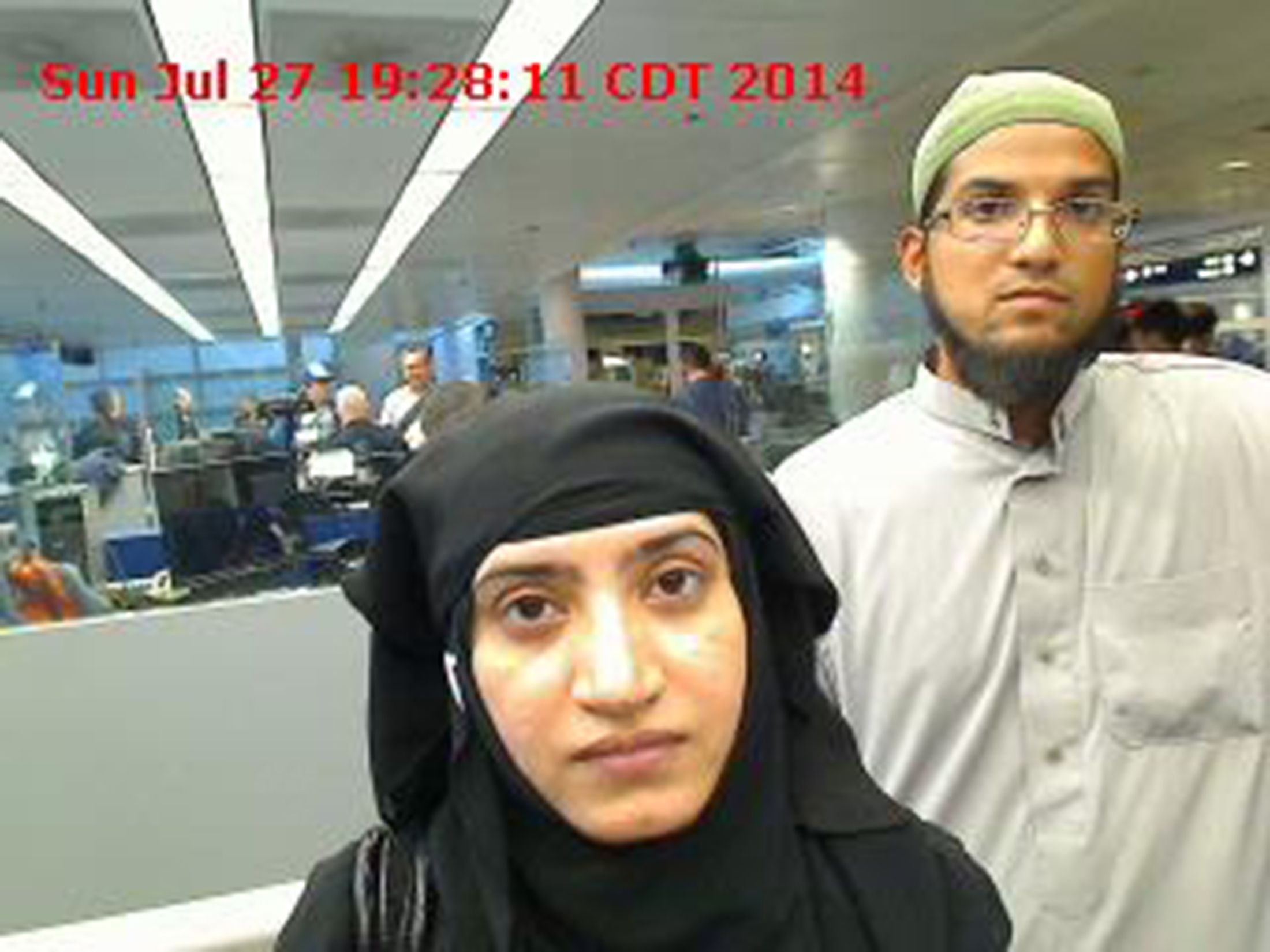 The married couple authorities say are responsible for last week's deadly attack in San Bernardino, California, were "radicalized" at least two years ago and had discussed martyrdom as early as 2013, FBI Director James Comey said Wednesday.
Syed Farook and Tashfeen Malik, who wed last year, were radicalized before they met online and were influenced by foreign militant organizations, Comey told members of the Senate Judiciary Committee.
Earlier this week, the FBI used the word "radicalized" to describe the couple, who federal authorities say carried out the mass shooting on December 2 in which 14 people died, but the new statements on Wednesday were more specific about the amount of time the two had held extremist views.
Farook's employer, the county's public health department, had been hosting a holiday party at a social services center when the couple entered the space and opened fire. Farook and Malik, who left behind a 6-month-old child, died in a shootout with police on December 2.
Authorities continue to investigate the attack, which was first deemed an act of terrorism on Friday.