San Diego Combats Hepatitis Outbreak By Adding Bathrooms With 24-Hour Security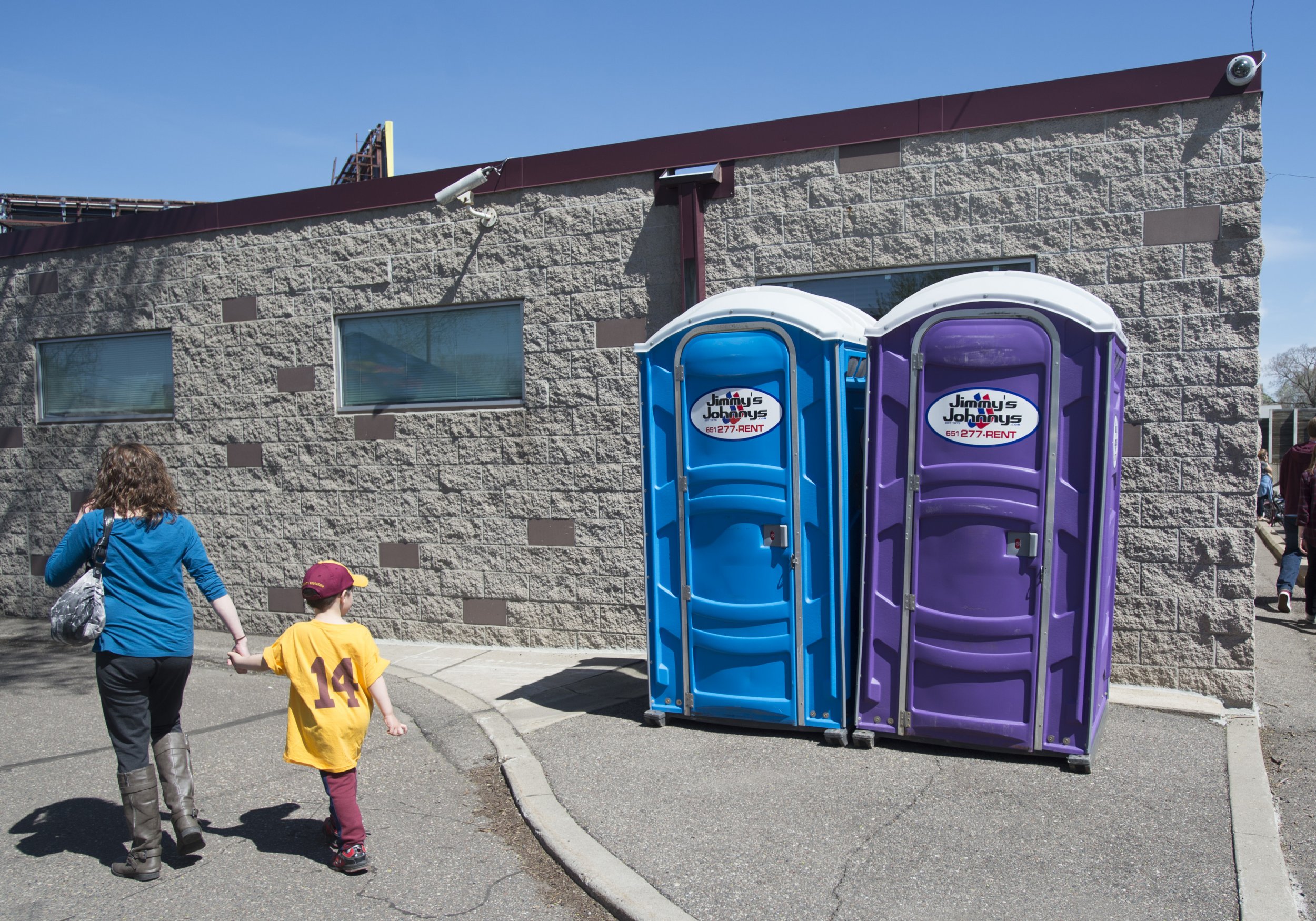 San Diego health officials have implemented many measures to combat the city's deadly hepatitis A outbreak, including power-washing the streets with a bleach solution and vaccinating more than 19,000 people. On Saturday they added yet another emergency measure: bathrooms with 24-hour security.
Four new portable restrooms and a handwashing stations were added to an area of the city that has a high population of homeless individuals, city officials announced in a statement. The facilities will be cleaned at least two times per day and will be watched over by full-time security.
"The installation of more public restrooms is important to stop the spread of hepatitis A," Jonathan Herrera, the City's Senior Advisor on Homelessness Coordination, said in a statement. "This is one of the many steps the City is taking to assist the County of San Diego in addressing this public health emergency."
In addition to the four new restrooms, there's also 16 more throughout the downtown area of the city, all of which are displayed on this map. Officials plan to install more public restrooms throughout the city.
The outbreak of the highly contagious virus has impacted hundreds of people. As of the latest count on September 12, there have been 421 cases reported of hepatitis A resulting in 292 hospitalizations and 16 deaths. The patients' ages range from 5 to 57, the Los Angeles Times reports. The majority of those who have been impacted are "homeless and/or illicit drug users," according to the Health and Human Services Agency.
A plan to install three new homeless shelters in the coming months is also being discussed, Mayor Faulconer announced earlier in the week.
"Each facility would have 100 or more beds, showers, meals and supportive services to help people transition off the street and into permanent housing," the statement reads.
On Friday, officials warned that anyone who ate at World Famous, a popular restaurant on the Pacific Beach boardwalk, during these specific dates and times may have been exposed to the virus.
Hepatitis A is a liver infection typically contracted from contaminated food, water, or from close contact with someone else who has the virus. After being exposed, symptoms usually take a few weeks to appear and can include fatigue, nausea, dark urine, and joint pain.
Health officials are urging the public to get vaccinated for the virus, especially those who have been exposed and who have not been previously immunized for hepatitis A.
Free hepatitis A vaccinations are available at the San Diego Central Library on September 19 from 2 p.m. to 5 p.m. Vaccinations will also be administered at North Central Public Health Center, located at 5055 Ruffin Road in San Diego., on Saturday, September 16 from 10 a.m. to 2 p.m.