San Diego Comic Con 2019 Must Have Exclusives
San Diego Comic Con always has a lot to offer pop-culture collections, boasting some of the best exclusives and rarities of the year, even more so than other conventions. SDCC, widely regarded as the largest and most influential comic-con, is on such a massive scale that its exclusives must rise to the occasion.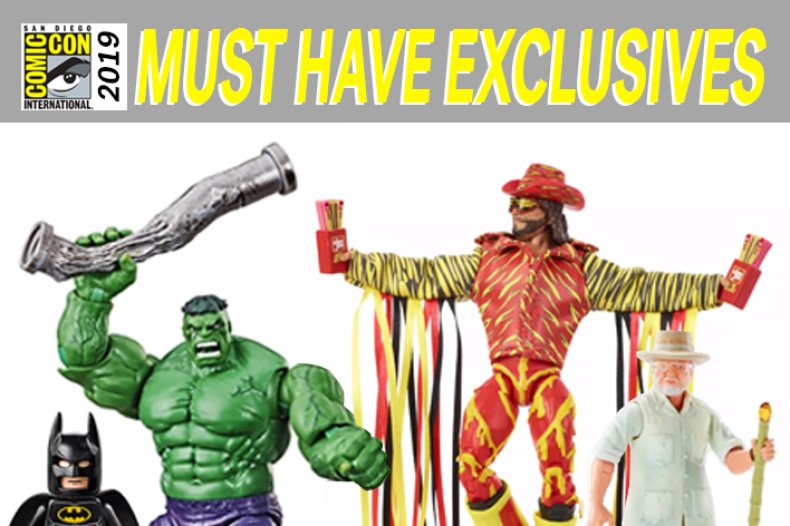 Each year companies ramp up the reveals of their special SDCC offerings. Sometimes it gets hard to keep track of which company is releasing which exclusive. We've searched the internet far and wide to highlight what we predict will be this year's biggest fan favorites.
MARVEL 80TH ANNIVERSARY EXCLUSIVE 6-INCH HULK Figure
HASBRO Booth #3329 $34.99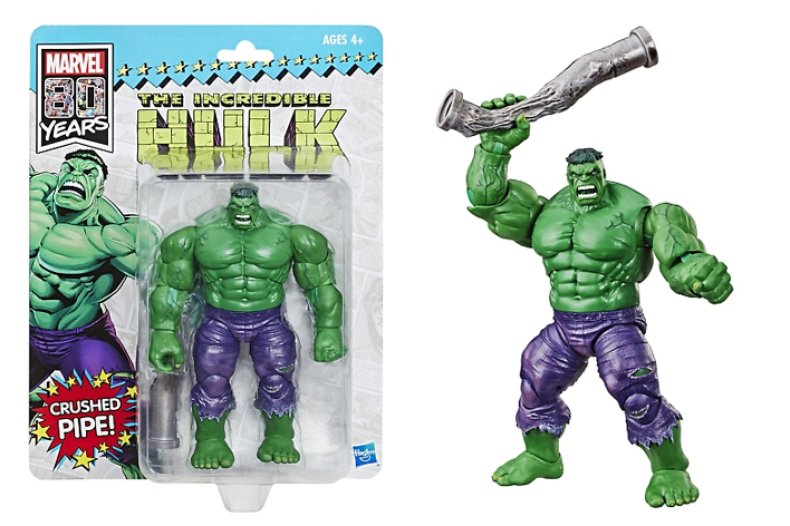 It's the HULK's 80th birthday, and what better way to celebrate this iconic green hero than in six-inch action figure form. Hasbro takes the Hulk back to his classic comic book appearance with amazing detail and multiple points of articulation. Be sure to check out HasbroPulse for the possibility of limited quantities for sale online.
STAR WARS SPECIAL EDITION RETRO PROTOTYPE 3.75-INCH DARTH VADER Figure
Entertainment Earth Booth #2343 $12.99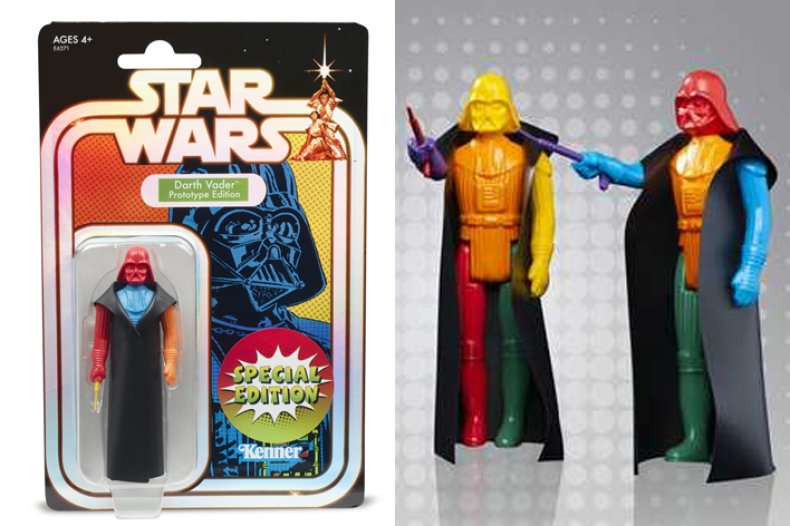 This Star Wars Special Edition retro Prototype Darth Vader puts a colorful spin on the retro inspired 70's Kenner line. The packaging showcases a colorful pop art style that fully displays the 3.75-inch figure with five points of articulation. If you miss out, Target may have a limited number of figures left for sale after the convention.
Power Rangers Lightning Collection: 6-Inch Mighty Morphin' Red & Gold Rangers
HASBRO Booth #3329 $49.99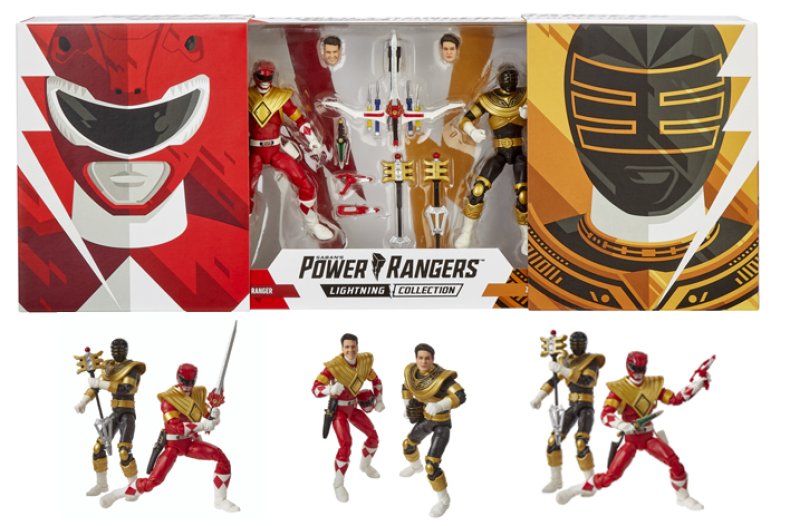 Celebrate the Legacy of the Power Rangers with this mighty two-pack that features classic team leader Jason Lee Scott in two forms. The original Red Ranger is here in all his glory, with all the accessories needed to combine and form your very own Power Blaster. The Zeo Gold Ranger is also included in the bundle, and you can swap out the heads for two distinct looks as seen throughout the series.
Teenage Mutant Ninja Turtles ReAction Figures Pizza Power Four-Pack & Pizza Box
Super7 Booth #2543 $75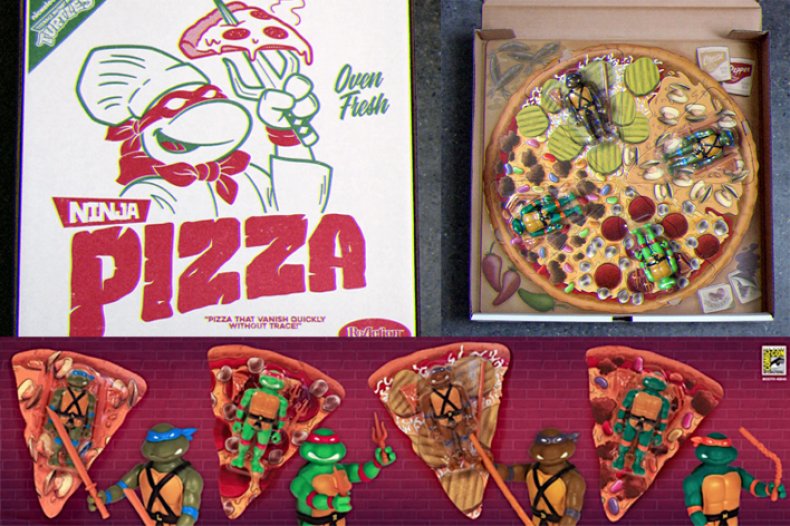 When it comes to the packaging of an exclusive, Super7 always gets the job done. Snag the four Turtle brothers in their very own pizza box. Once you open the lid, these ReAction figures come blister-packed on individual slices of pizza. Each is featured with their favorite toppings, as well as being packaged with their appropriate weapon accessories.
LEGO DC Comics Super Heroes The Dark Knight of Gotham City
Lego CCI Online Exclusives Portal $45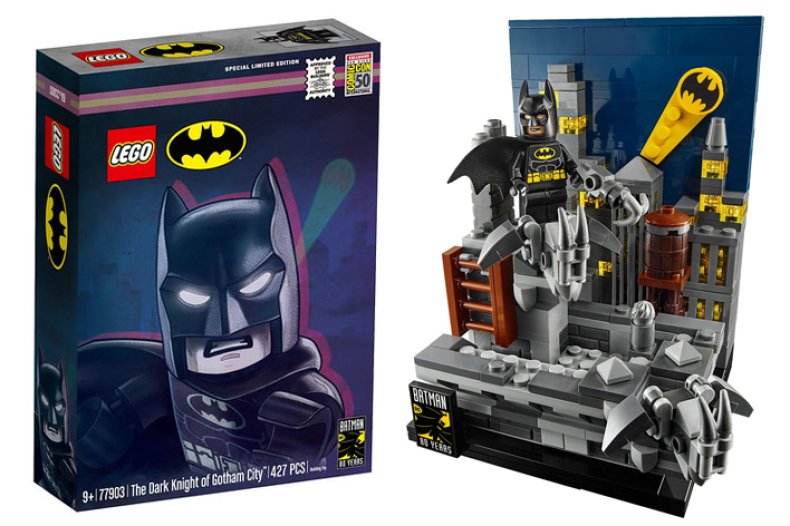 This is one exclusive you can try to snag right now! It won't be available at any booth, but only on the CCI's Online Exclusives Portal that launched a few weeks ago. How can anyone resist this amazing diorama? It features a Batman minifig and 427 pieces to create this nighttime scene, complete with its own bat signal shining in the sky.
Macho Man Randy Savage Slim Jim Figure
Mattel Booth #2945 $29.99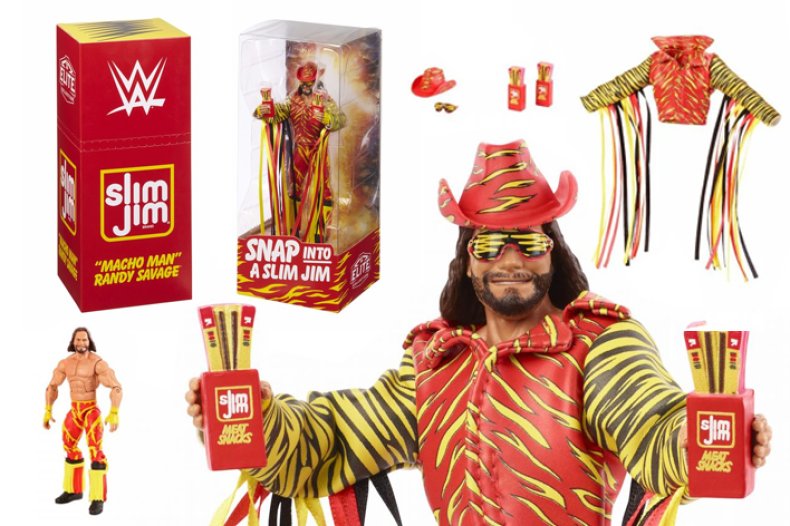 Mattel really knocks it out of the park (or the ring) with the Slim Jim accessorized version of the "Macho Man" Randy Savage, as seen in the popular commercials from your youth. Snap into this deluxe articulated figure that comes packed in what resembles a case of Slim Jims. Oh yeeeeeah!
Jurassic World Legacy Collection John Hammond
Mattel Booth #2945 $14.99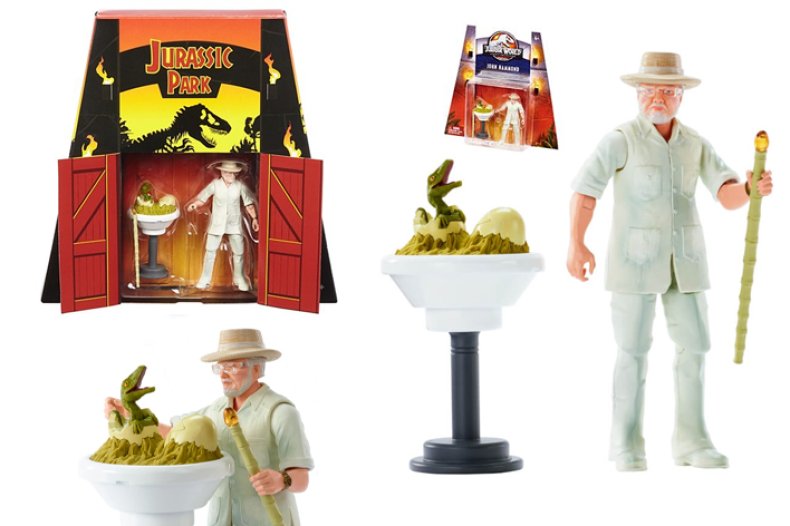 Mattel took inspiration out of the original Jurassic Park movie to superbly capture this likeness of John Hammond in 3.75-inch form. With his famous walking stick in hand, be sure to keep an eye on that baby raptor. The packaging provides a recreation of the iconic Jurassic Park gates.
Masters of the Universe He-Man & Prince Adam 2-pack
Mattel Booth #2945 $39.99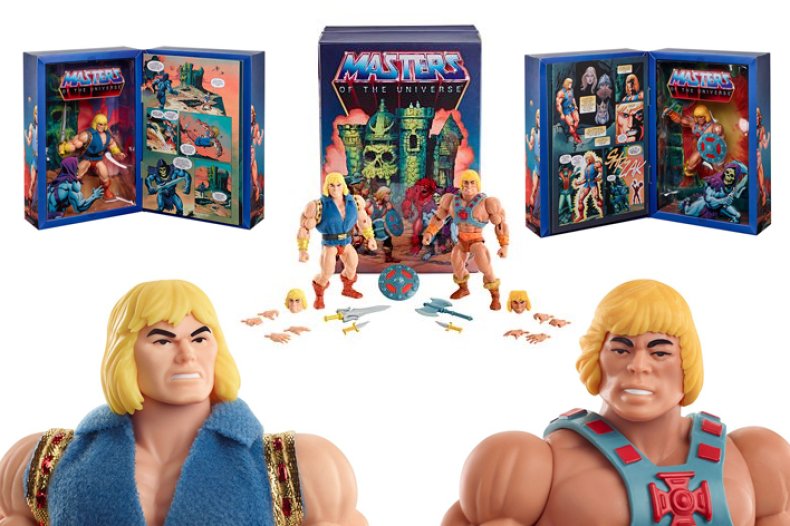 When it comes to action figures, you gotta respect He-Man. And Mattel does just that with their two-pack featuring He-Man and his alter ego, Prince Adam. You will need the power of Grayskull to unbox these figures, as they both come with a slew of accessories including alternate head sculpts and hands.
Teenage Mutant Ninja Turtles 1990 Movie "The Capture of Splinter" 4-pack
Neca Toys Booth #3145 $124.99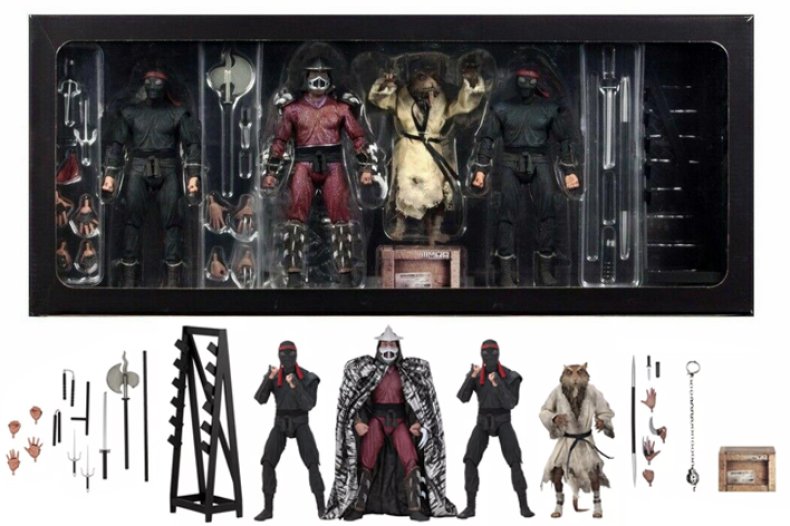 "The Capture of Splinter" from the 1990 Teenage Mutant Ninja Turtles movie is one of the most detailed exclusives out there. NECA Toys gives us two Foot Soldiers, Shredder, and Splinter in 7' scale so you can recreate the scene from the movie. Plenty of accessories are afoot and you even get a rack to store them on.
These are just a small handful of some of the amazing exclusives you may be able to snag at SDCC this year. If you missed out on the pre-sales and are unable to actually get to the proper booth this year, have hope. Sometimes leftovers will end up for sale on a company's website the following week. Just be sharp and keep paying attention to those home pages so that you may be one of the lucky ones.
Which one of these SDCC exclusives is number one on your list? Were you able to secure and pre-orders this year? Share with us your favorites and we wish you all the luck in scoring what you're chasing this year.