San Diego Comic Con 2018 Exclusives: Our Wish List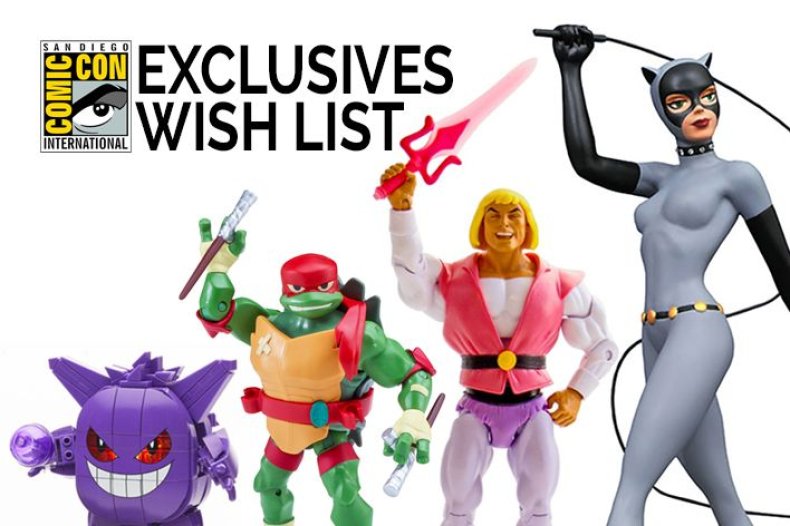 San Diego Comic-Con 2018 is here and with it comes a slew of exclusives only available between the hallowed dates of July 19-22. Any collector going to SDCC knows you need a solid game plan to score all the elusive treats and goodies you want to take home and admire on your swag shelves. Unfortunately, there may be no way to capture everything you want on your list. You may have to pick and choose, forgoing some items to score something of more importance to you. (For the love of God, if you get a Funko Pass, please let me know. My Funko list alone is pages long!)
There are so many goodies available for 2018, it will make your head spin. Honestly, we want everything, but here's our picks for the top exclusive items and where you can find them.
Kidrobot
Kidrobot X Adult Swim Rick and Morty Slippery Stair Art Figure
Booth #5145
$49.99
Rick & Morty fans rejoice! But only rejoice if you can get your hands on one of these Kidrobot X Adult Swim Rick and Morty Slippery Stair Art Figures. Snagging one may be difficult, but there are a few options. Make your way over to Booth #5145 to stalk them all day while you wait for Kidrobot to make an announcement on social: at a random time of their choosing, the figure will be ready for purchase while supplies last. Pay attention to a secret code word as well, because without it, you get nothing. Fear not though, if you can't get one at SDCC, the figure will officially launch in August.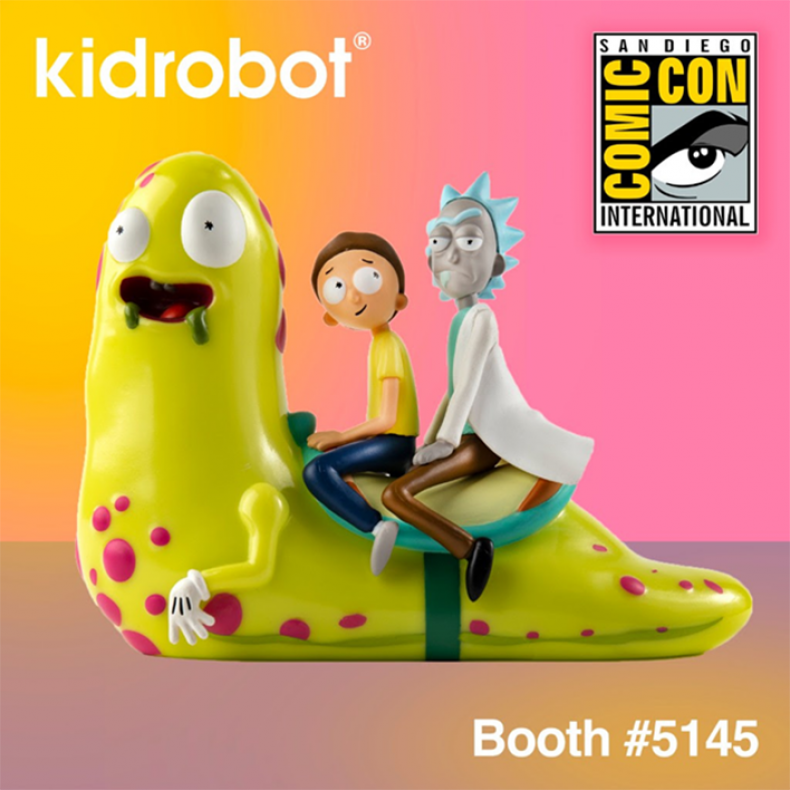 Gentle Giant
Boba Fett Jumbo Figure
Booth #3513
$80
Time to celebrate! It's the 35 th Anniversary of Star Wars: The Return of the Jedi, and what character is better to feature than Boba Fett? They've taken the classic design of the vintage figure and blown him up to 12" jumbo size. The figure comes packaged with a Return of the Jedi backer card. Hopefully, this figure can escape from the Sarlacc pit with its five points of articulation and attached classic rocket pack.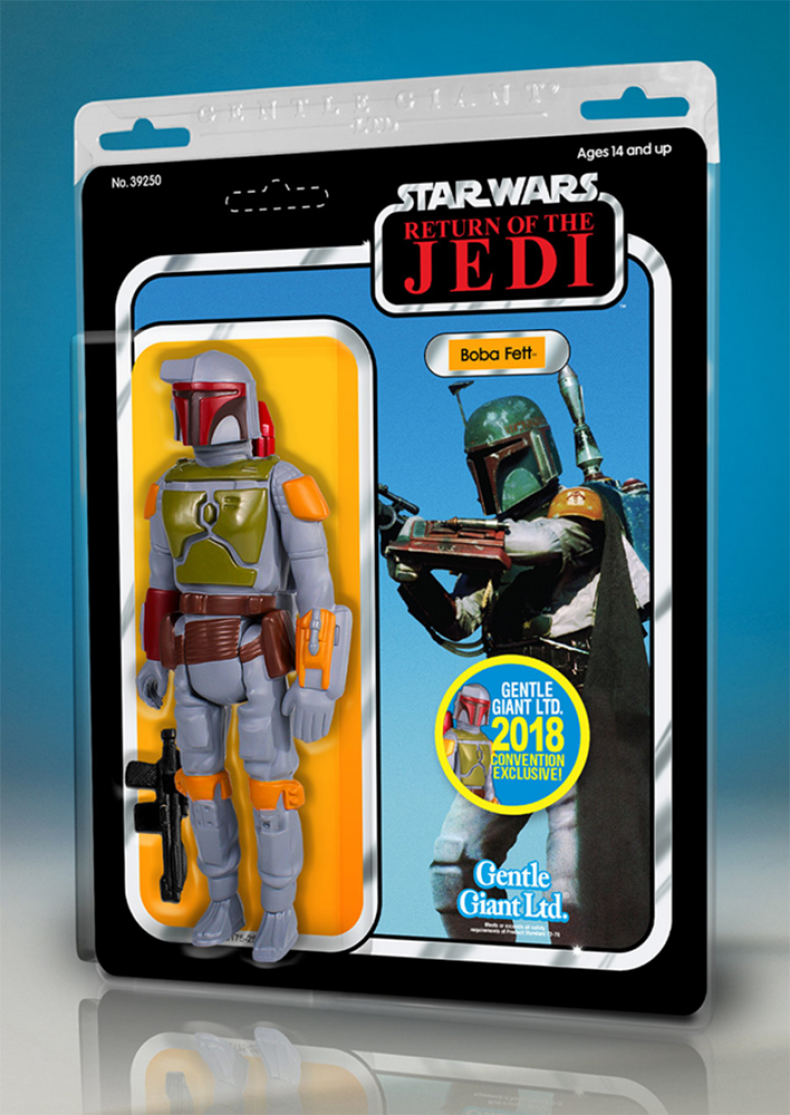 Super7
Laughing Prince Adam Figure
Hordak's Lair Pop-Up
$35
Super7 will host a pop-up event at this year's SDCC, and the presence of Hordak's Lair may be intimidating to some. But if you can face your fears, pick up one of these mighty Laughing Prince Adam figures, based on the popular viral video.
This figure has garnered so much attention online, Super7 announced that up until Sunday, July 22, you will be able to pre-order this figure and you don't even have to make it to SDCC to pick it up. Pre-orders will ship in October.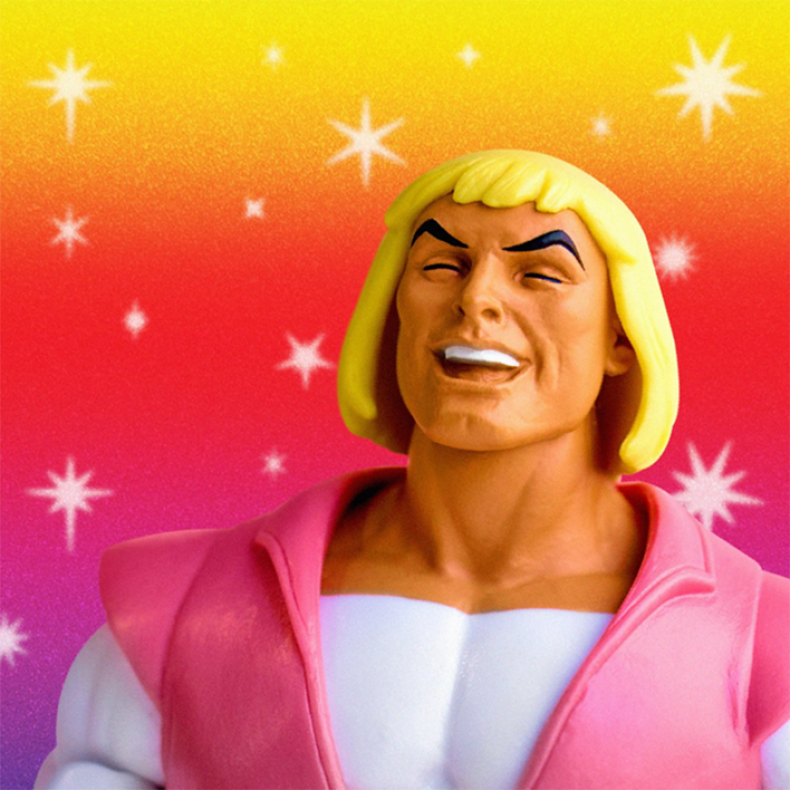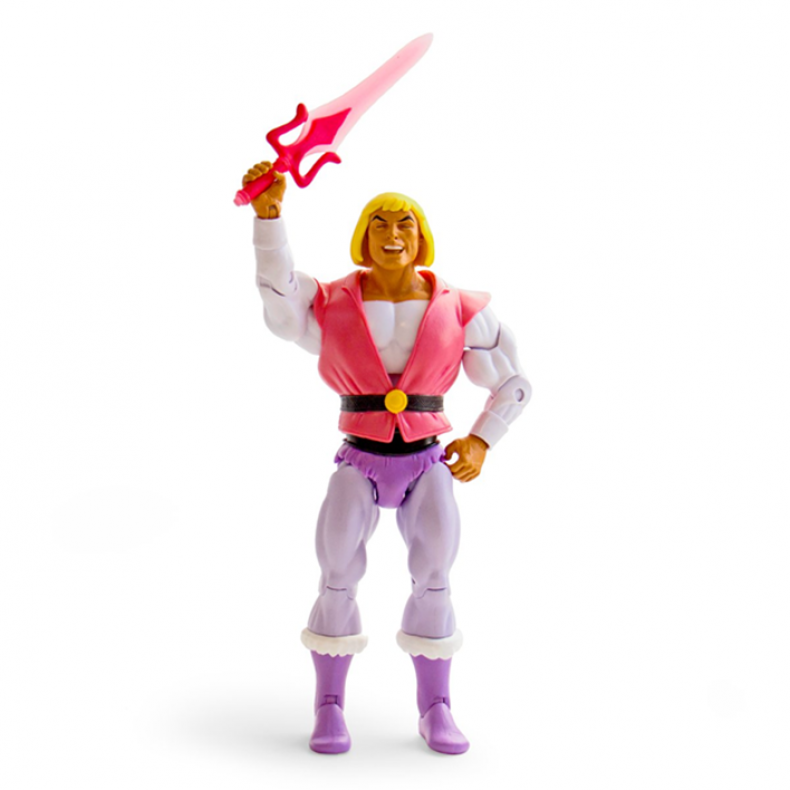 Lego
Sheriff Deadpool Minifig
Sails Pavillion, Exterior Line 09
Giveaway
You have one chance and only one chance to score a free Lego Sheriff Deadpool minifigure. Saturday, July 21 will be the only day you can stop by the Lego booth to pick up your minifig, but you can only receive one if you already won an Online Exclusive Portal lottery.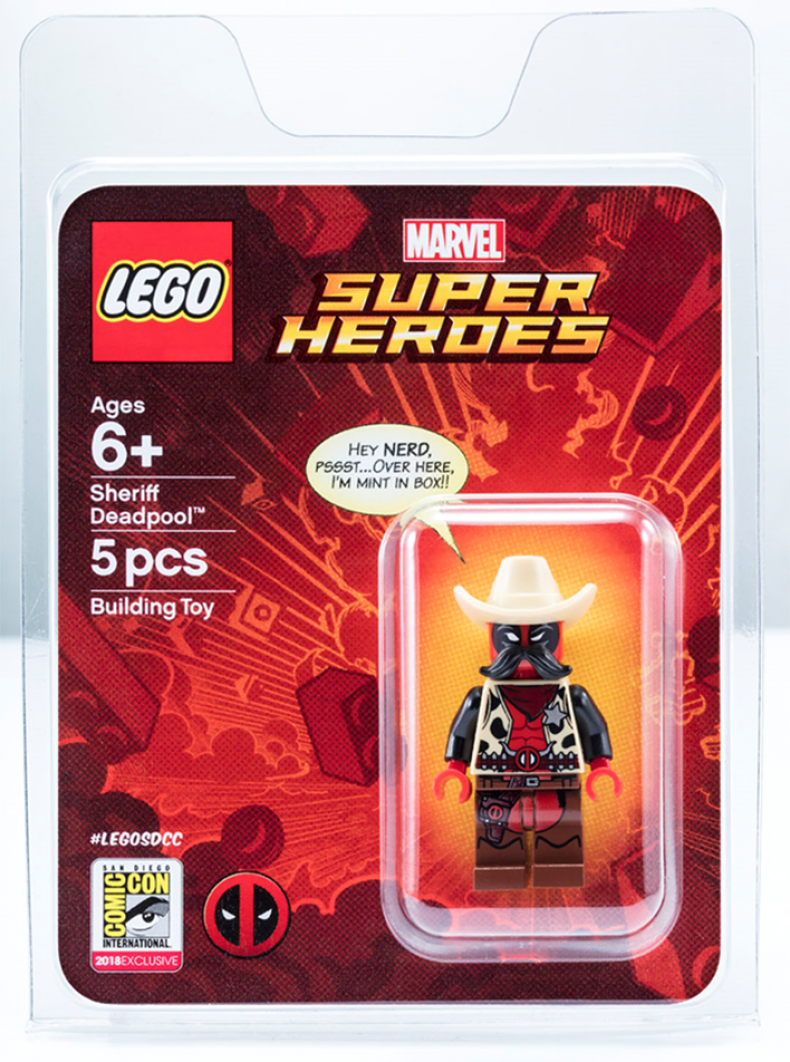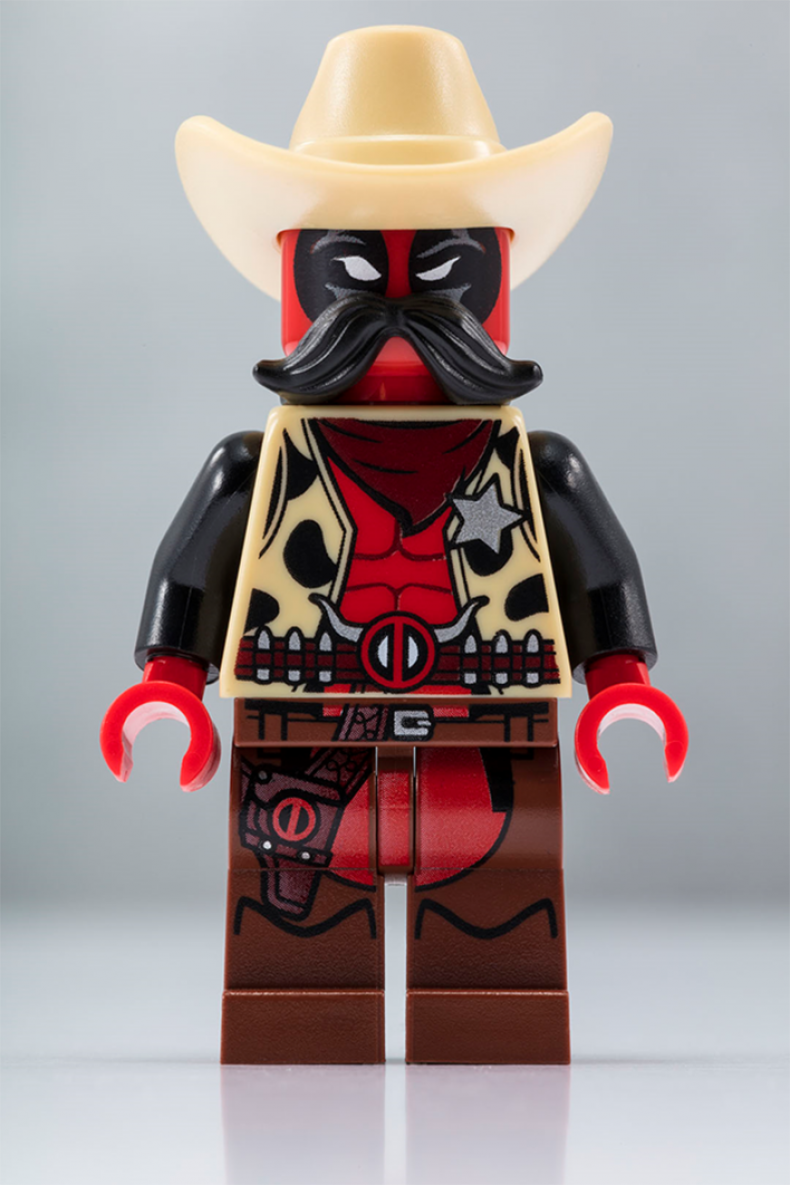 Playmates
Nickelodeon's Rise of the Teenage Mutant Ninja Turtles Figures
Booth #4113
$30 each
Raph, Leo, Donnie, & Mikey are back! Rise of the Teenage Mutant Ninja Turtles debuts this fall on Nickelodeon, and you have the chance to score the figures now before their official release. These figures come with 13 points of articulation and, as always, a slew of weapons and other accessories. But because these are for SDCC, these figures will have additional decoration, details and even special packaging. Each figure comes in a five-panel window box with a protective SDCC 2018 corrugated inner displaying each character's name.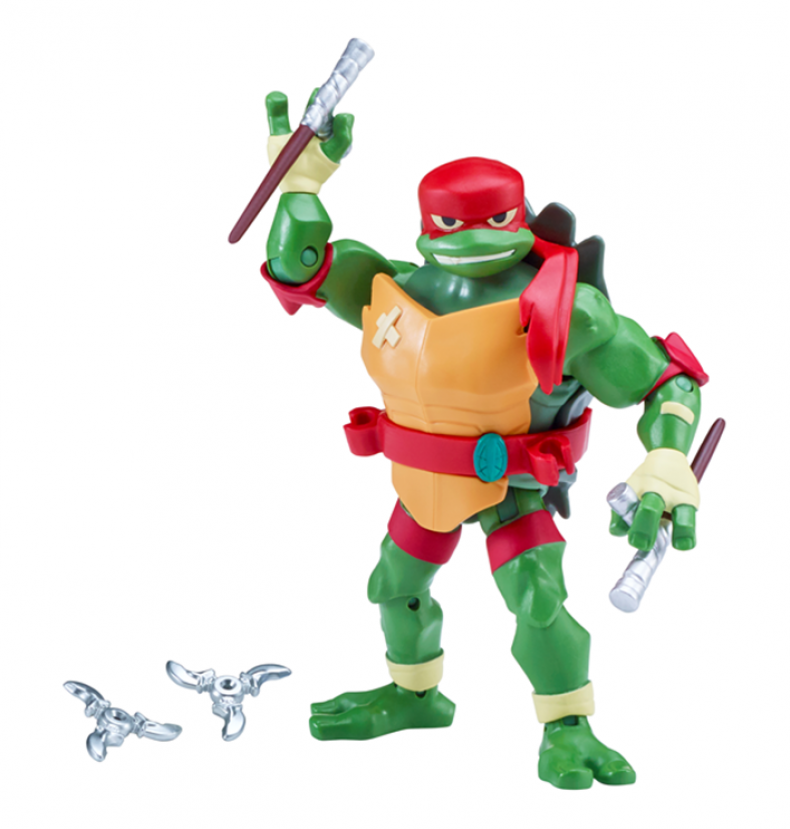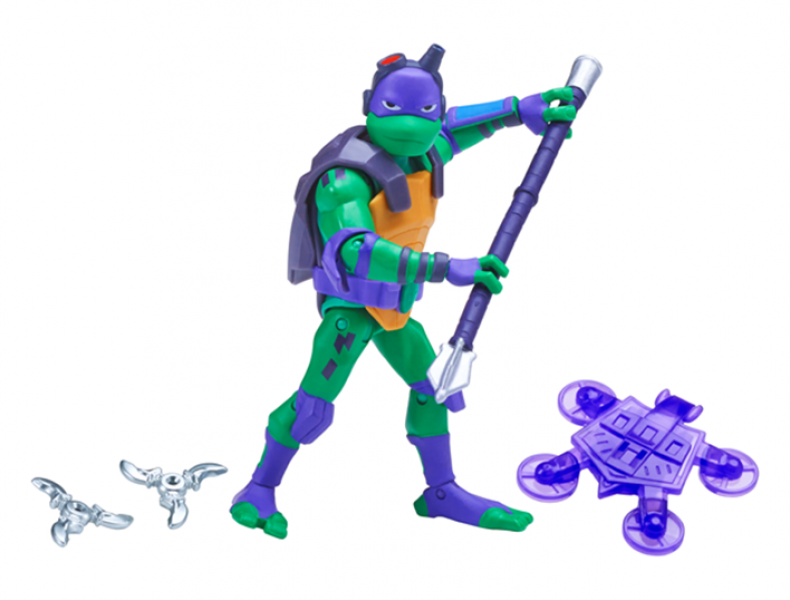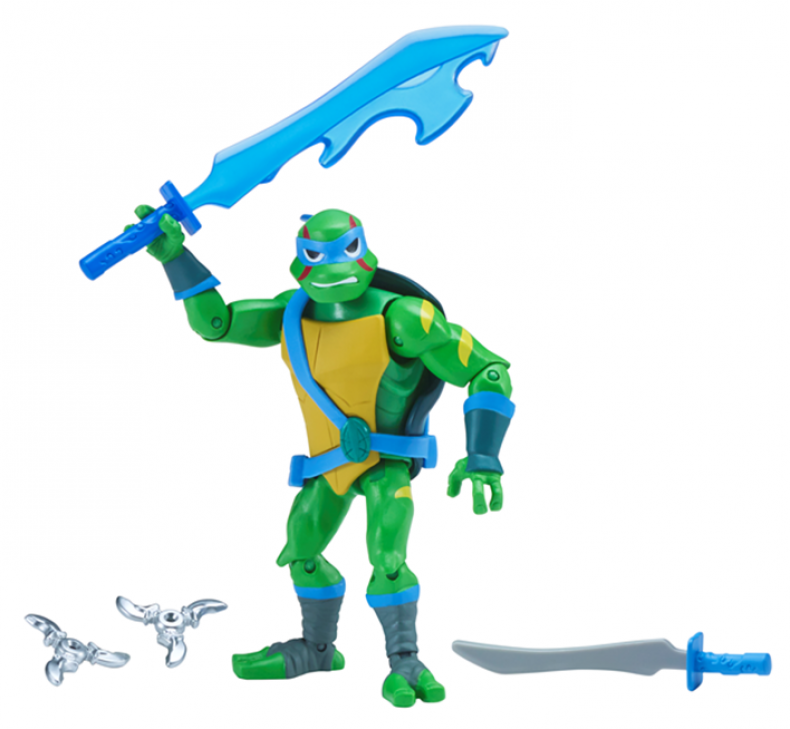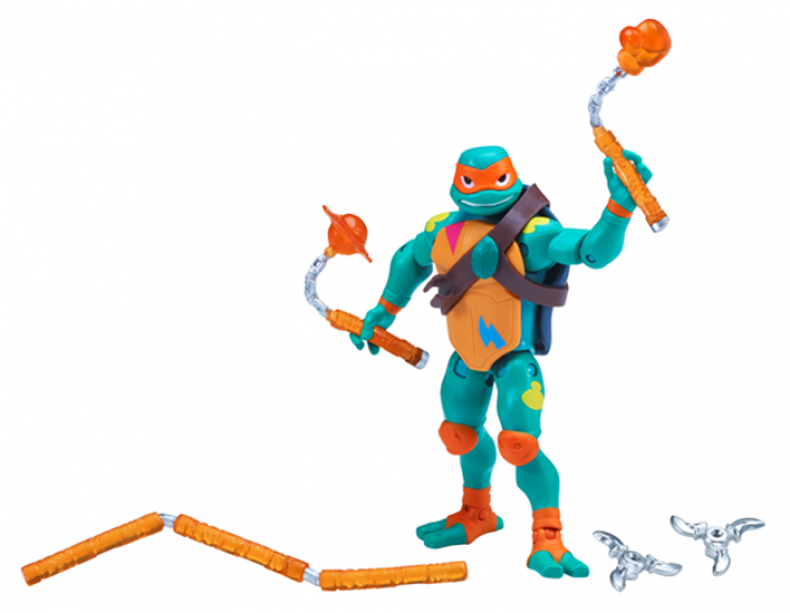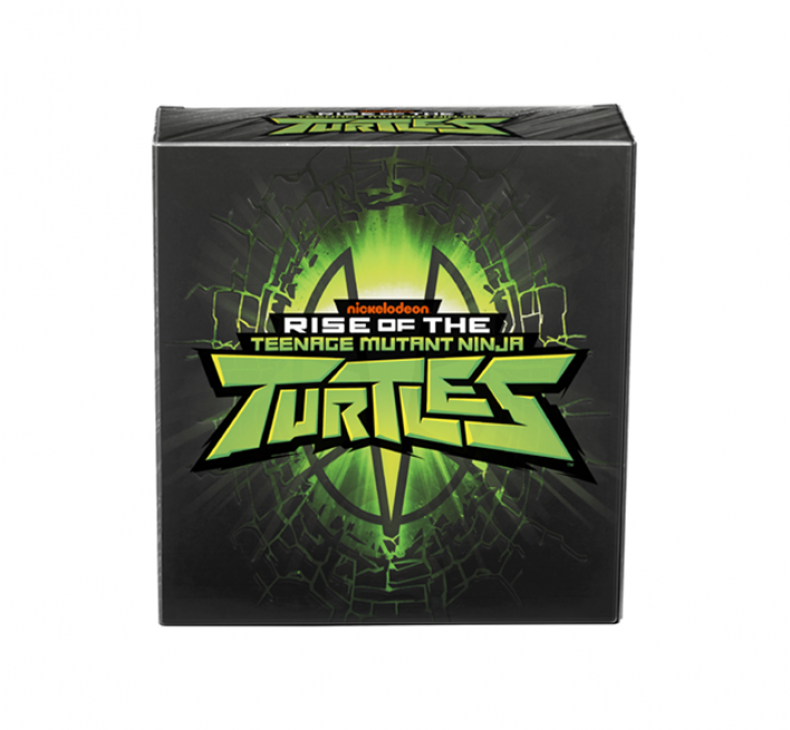 Diamond Select
DC Premier Collection Batman The Animated Series Catwoman Gem Edition Statue
Booth #2607
$200
This DC Premier Collection Catwoman Gem Edition Statute can steal our hearts, and our wallets. The value in this statue comes from the actual diamonds studs on her collar. Beyond that, there will only be 100 available, so scoring one will truly be like going on a heist. Sculpted by Clayburn Moore, and coming in at 12" in height, this figure will look mighty on your shelf as it torments your other Batman figures.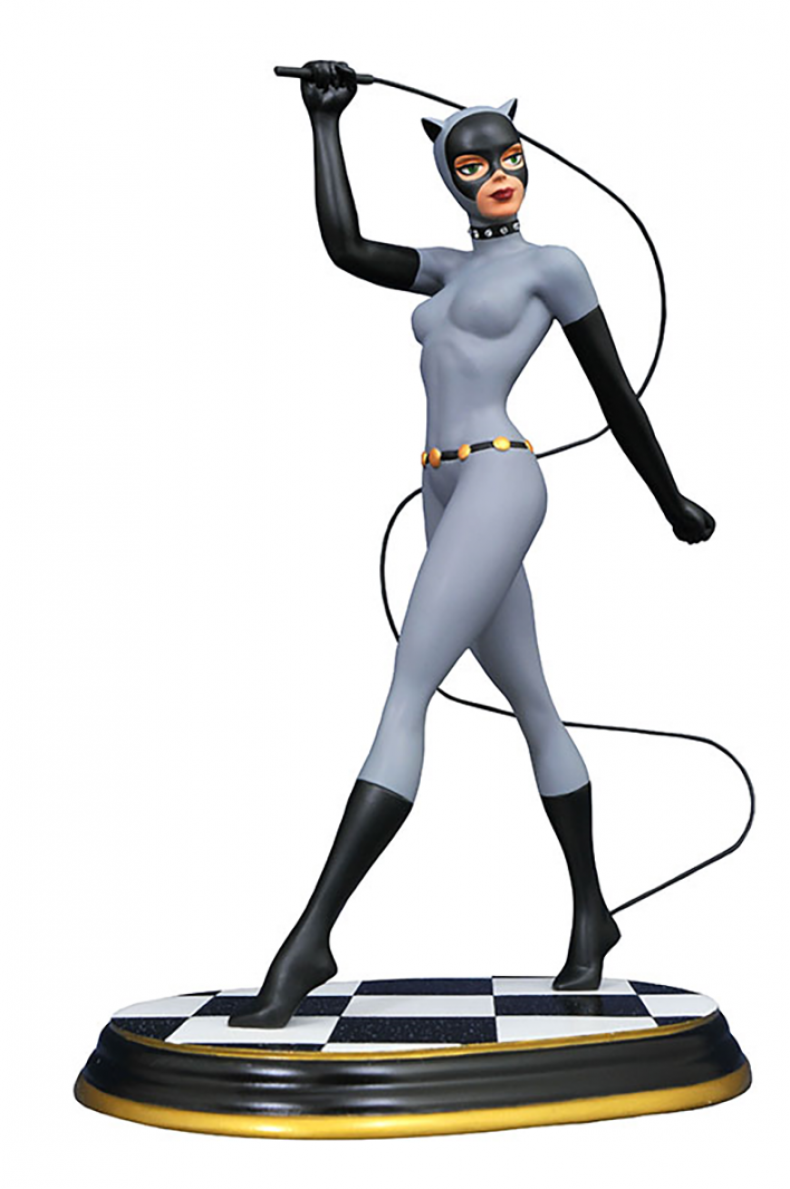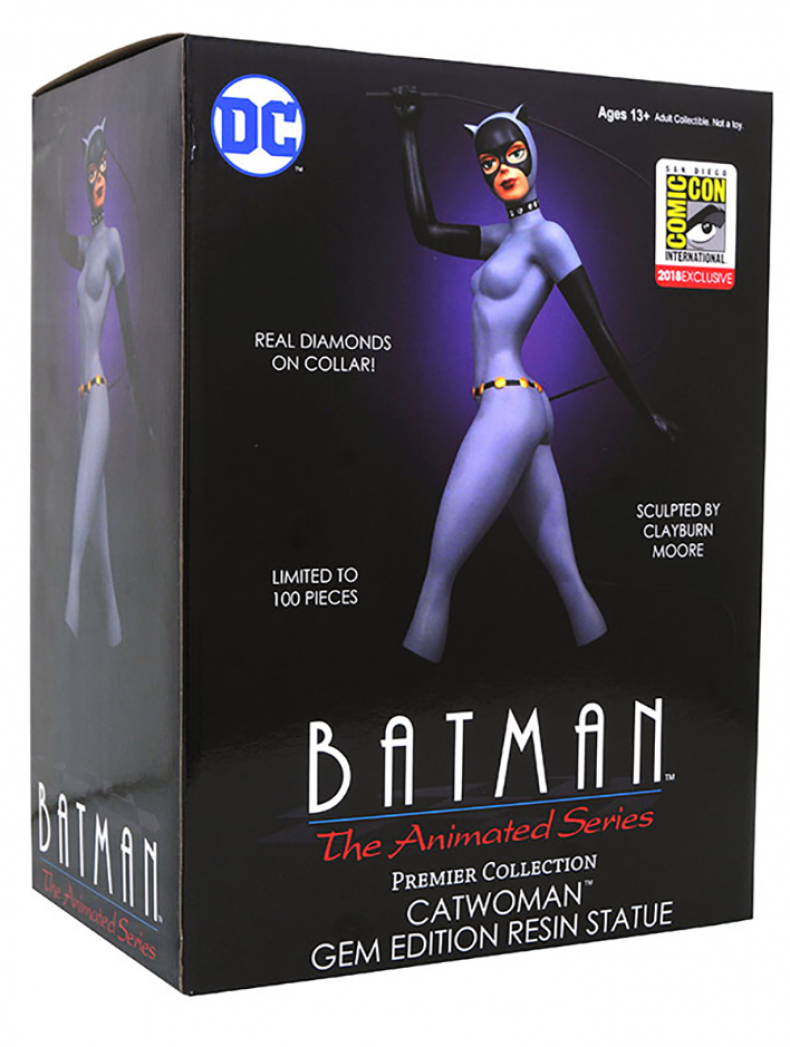 Mezco
The Punisher Special OPS Edition
Booth #3445
$85
Your other collectibles should fear this Punisher: Special Ops Edition figure from Mezco. It comes in 1:12-scale and packs a lot of attention to detail. Not only does it come with three different head portraits, but you get eight hands, loads of weapons and a duty belt to conceal your knife. Hopefully, you will be able to conceal one of your own.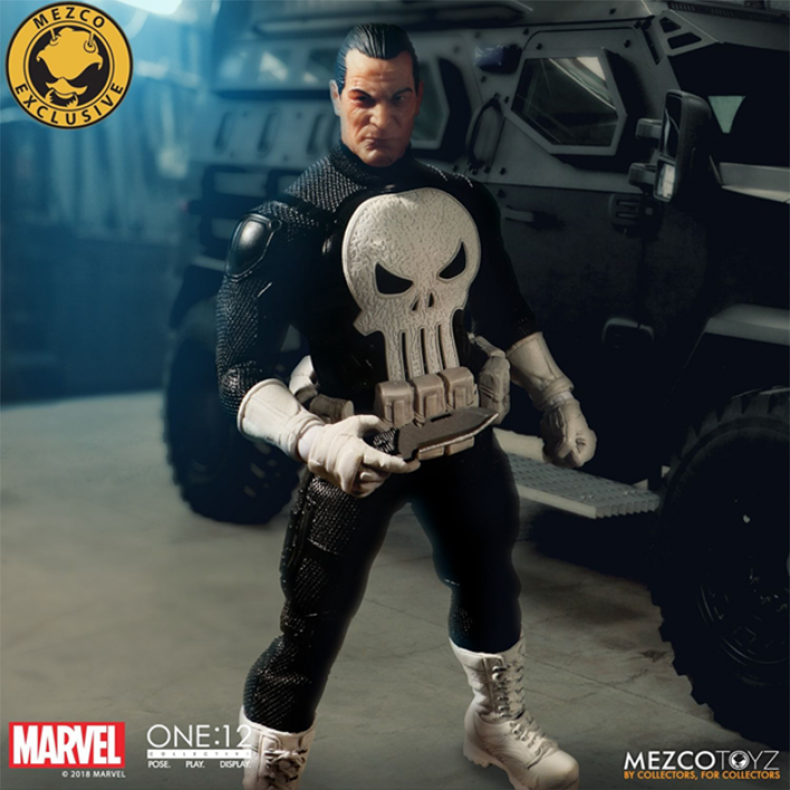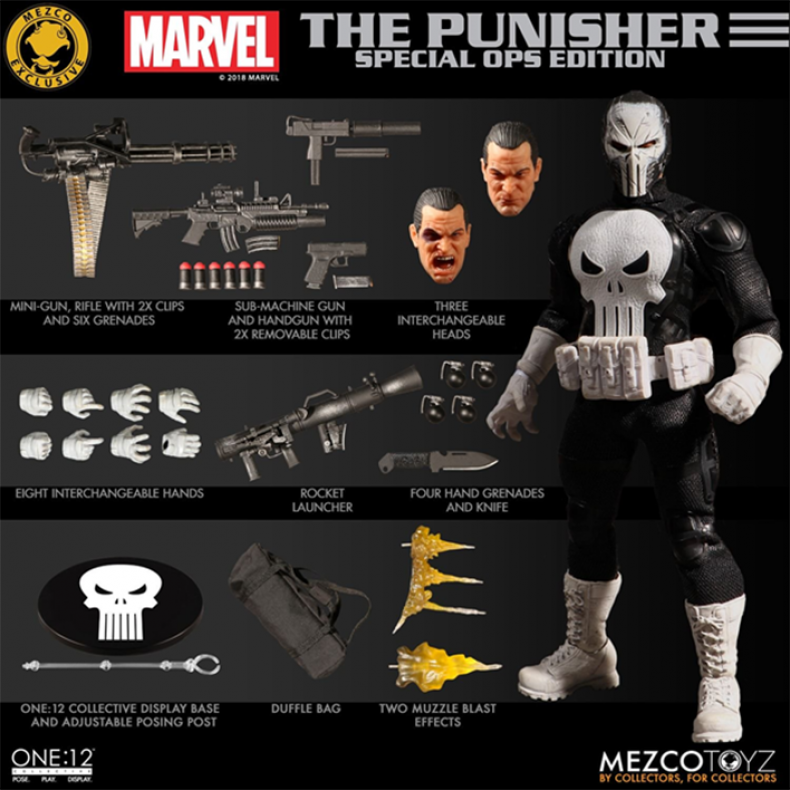 Mattel
Gengar- Mega Contrux - Pokémon
Booth #2945
$40
What's that looking at you from the corner of your room? It's the Mega Construx Gengar, if you're lucky, staring at you with his actual glowing eyes. Gengar comes with poseable arms, legs and ears and a creepy tree base to stand on, with Dusk Ball. The packaging also doubles as a display stand where your other Mega Construx can join him. Pre-sales on Mattel's website are already sold out, so your hands may already be tied.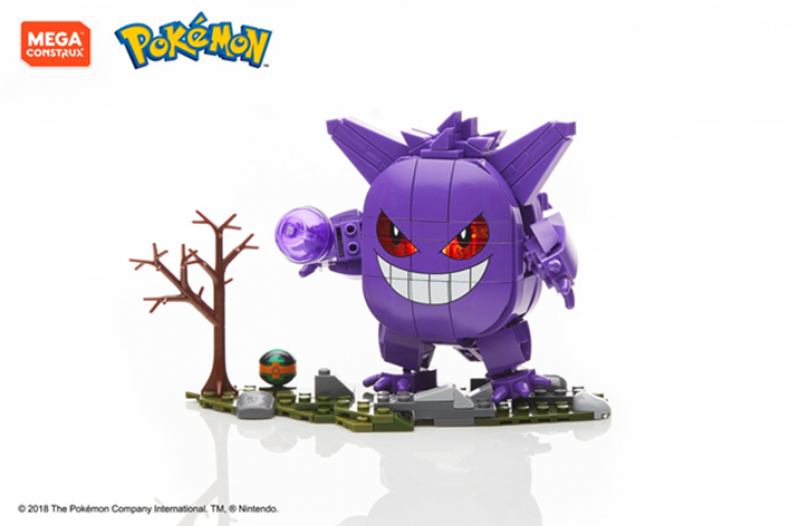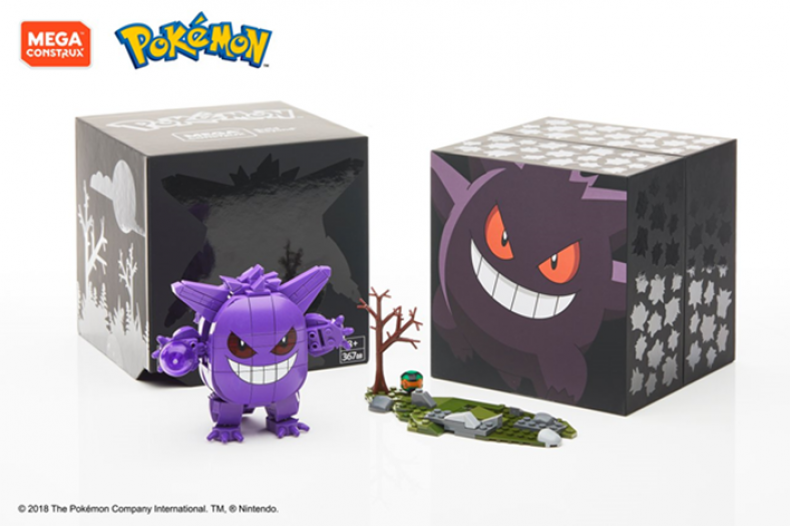 Jakks Pacific/ThinkGeek
The Infinity Gauntlet Tsum Tsum Set
Booth #3349
$19.99
Despite how cute Tsum Tsums are, this Infinity Gauntlet still strikes a tiny bit of fear into our hearts. This set includes five Marvel-themed Tsum Tsum of various sizes, and a mighty light-up Gauntlet. Getting your hands on this one may be a little easier than other exclusives. It will be at the ThinkGeek booth, and Jakks Pacific will be giving some away via Twitter.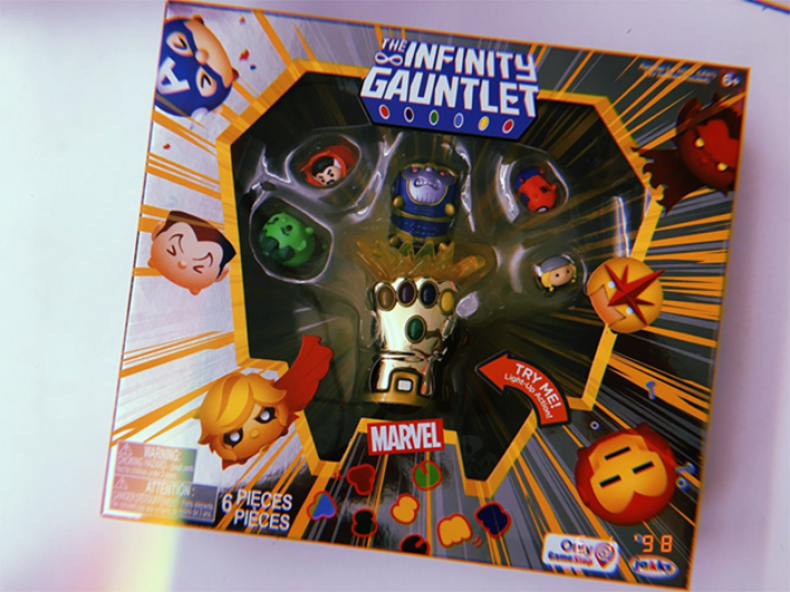 Funko
Conan Funko Pop
FREE
Conan Live Tapings
What SDCC would be complete without snagging a Funko Pop or two? There are so many exclusives from Funko alone, that could be its own list. If you were unable to score a pass to stand in line for your chance at purchasing what you want, perhaps scoring your very own Conan Pop will be a better use of your time. Conan revealed that this year's lot will include Ant-Man, Hellboy, Poe Dameron and the Predator. Right now, the only way to get a Conan pop though is if you have a free ticket to a live Conan taping and win one during the show. If you can't get in, keep an eye on Funko and Conan's social media, as they will reveal other ways you can get a Conan Pop of your own.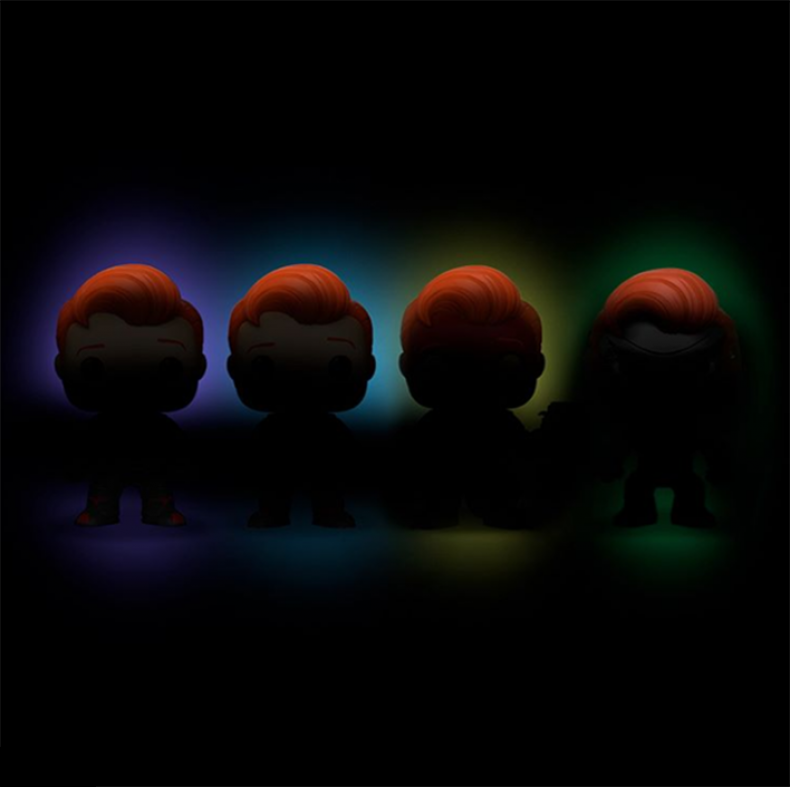 These are just a few of the exclusives we dream of catching this year at SDCC. Without a doubt, there is something for everyone, no matter what property you're into most.
Pro-tip: If you're attending SDCC, when on the hunt for your favorite exclusives, be sure to have a few extra bags handy. Carrying around all that loot can be cumbersome and exhausting after hotfooting it all over the convention floor and elsewhere.
Is there an item on this list that gets you revved up for collecting? Let us know what lines you're willing to wait in the longest, and which exclusive is your "Holy Grail" this year? Let us know in the comments. (And seriously, if you get a Funko Pass, definitely let us know!!!)