San Diego Comic Con 2019 Funko Exclusives: Our Wish List
San Diego Comic Con takes over July 18 - 21 for another year filled with exclusive goodies that will have you clambering for your wallet. There's one company that does exclusives better than the rest: Funko. Once you enter the hallowed halls of SDCC, set a path straight to Booth #5341 to try to get your hands (or a friend's hands) on some limited edition Pops, Pez, Dorbs or even T-shirts.
If you're interested in participating in some Funko Booth activities, you of course will already need to have a Comic-Con 2019 badge. After logging into the SDCC online portal, select the "Exclusives" tab to see if your account is eligible. However, you only have until 12:00 PM (PDT) on July 9 to secure your chance at getting a specific time slot to visit the shop. This is the only way to ensure your opportunity as there will be none onsite once SDCC kicks off. If you are randomly selected you will receive an email notification within a few days after the portal closes and the gates of Funko are now in your grasp. Log back into the SDCC portal to see if you are "Confirmed" and pay attention to the time slot you get, as there is no way to exchange or switch for a later time. Be sure to get to the booth early with a printed confirmation and your ID in order to check in and start going through your exclusives wishlist.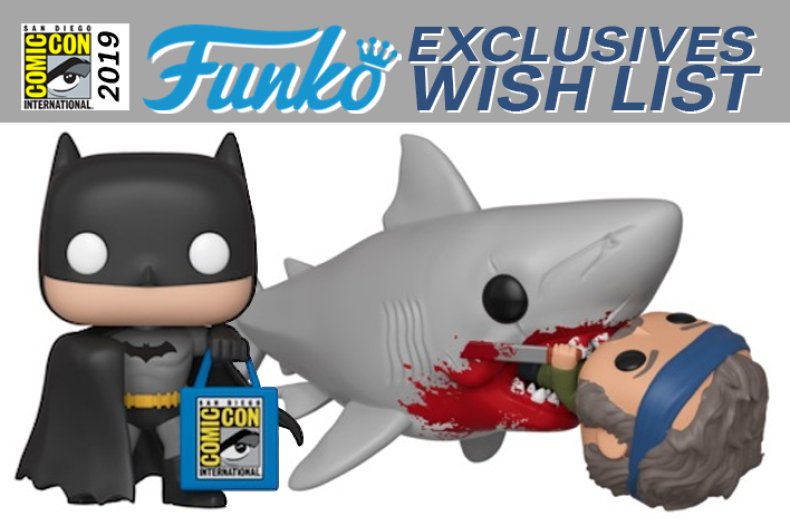 One of the things fans love about Funko is the variety. It has tackled almost every pop-culture property out there and it's amazing that they can keep coming up with new ones consistently. As of right now, there are more than 60 different exclusives with more yet to be announced. Some may not be announced until the day of the con. Among the collection of 50+ Funko Pops, you will also find cereal and even skate decks at the booth. Thankfully, Funko gives you one of the largest bags in the business to haul around all your goodies, so don't fret on what to pick or leave out. Just grab EVERYTHING!!! If you are not selected for booth access some exclusives are shared with various retailers that you will be able to purchase on Day 2 of the show.
We know that may be an impossible feat to snag everything you want, so here is a highlighted list of some of the exclusives we wish that somebody would grab for us this year:
Pop! DC Heroes: Batman 80 Years - Batman with SDCC Bag
Only found at Funko/SDCC Booth #100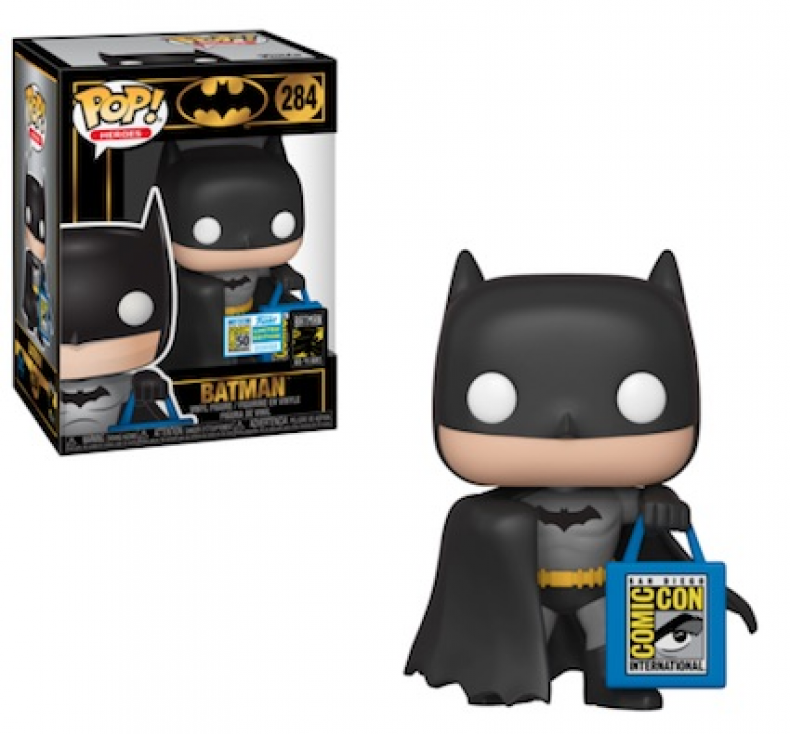 Now Batman can do his best impersonation of you as he runs around the comic-con, filling up his own Funko bag with exclusive goodies.
Pop! Ad Icons: Peter Pez
Shared exclusive with Toy Tokyo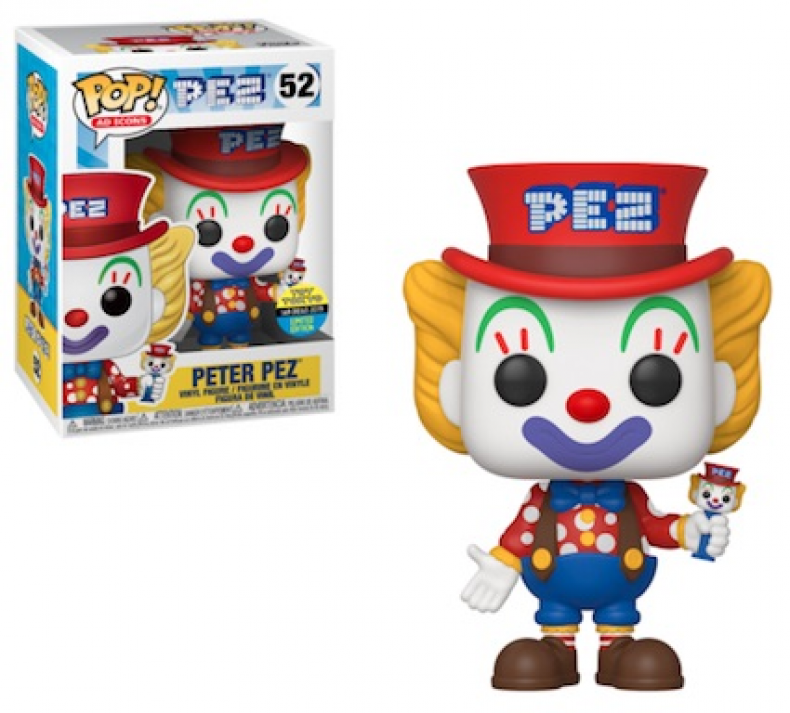 Now that Funko is making Pez, you have to represent one of the first Pez mascots, Peter Pez. And he's holding his own Pez, very meta.
Pop! PEZ: The Banana Splits - Fleegle, Bingo, Drooper, Snorky
Shared exclusive in the FunkoShop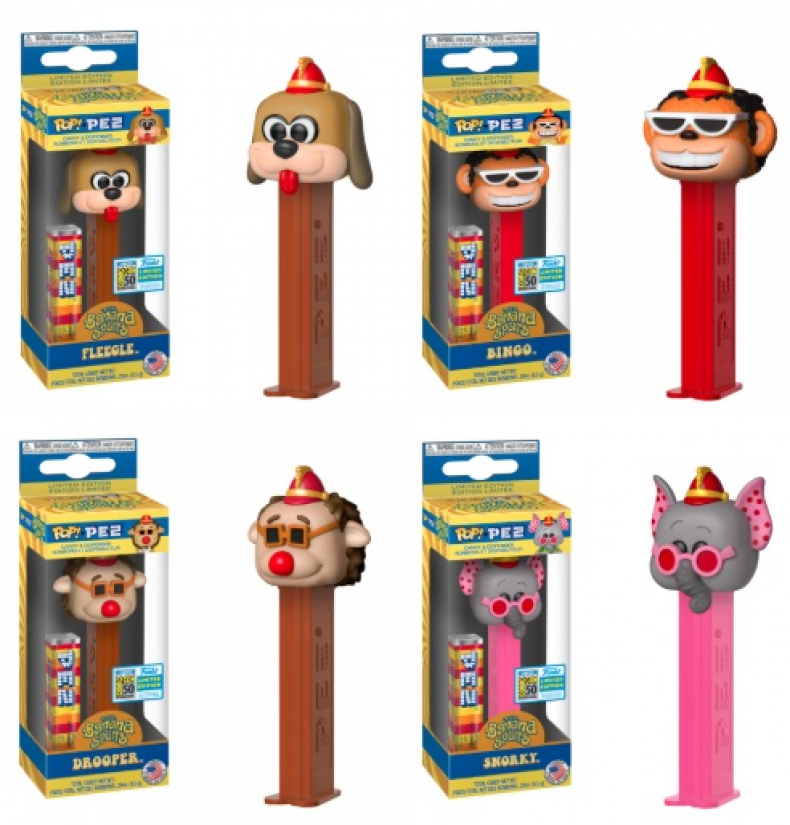 Take the full cast of the Banana Splits with you. These furry friends make perfect sense in PEZ form. Hopefully the candy is banana flavored! Be warned, this famous theme song will get stuck in your head for the rest of the day.
Pop! Games: Fortnite - Loot Lama (Glow-in-the-Dark)
Shared exclusive with Walmart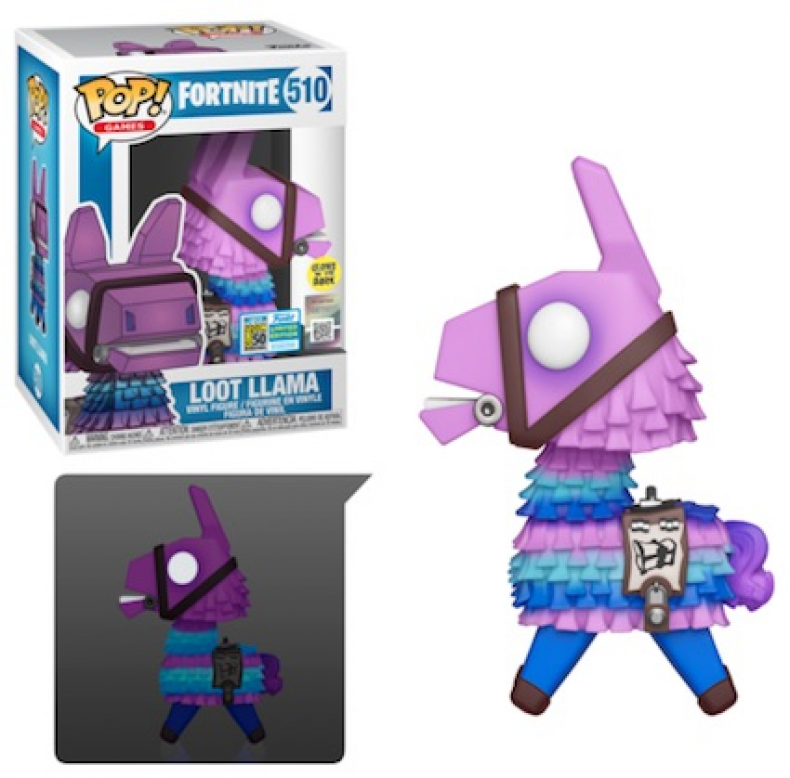 The reason that llamas are trending right now! Show your respect by turning off the lights to see this Loot Llama glow-in-the-dark.
Pop! Rides: Moana & Pua on Boat
Shared exclusive with BoxLunch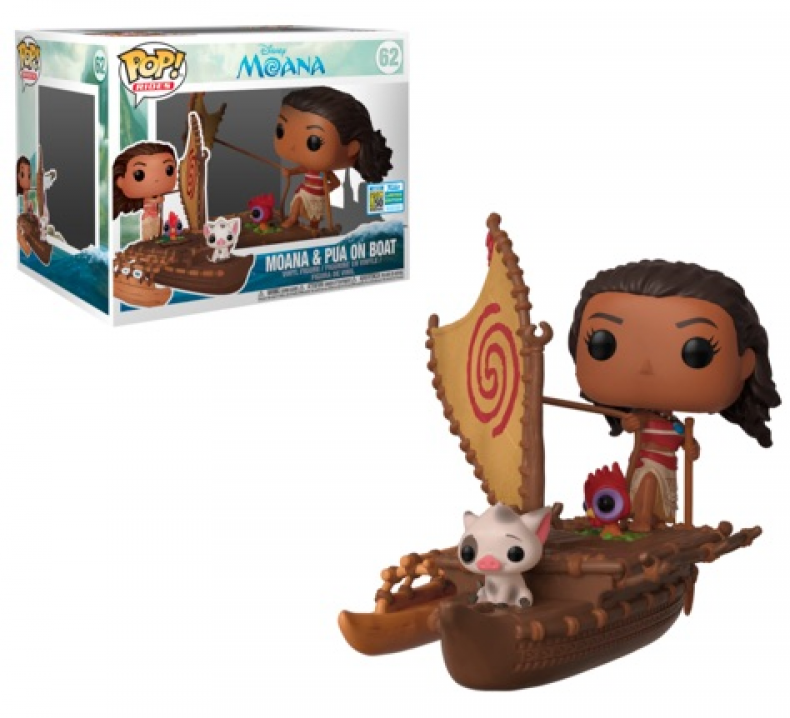 See how far your collection will go with the addition of this Pop! Rides Moana boat that is ready to set sail.
Pop! Icons: Rat Fink (Glow-in-the-Dark)
Shared exclusive with Toy Tokyo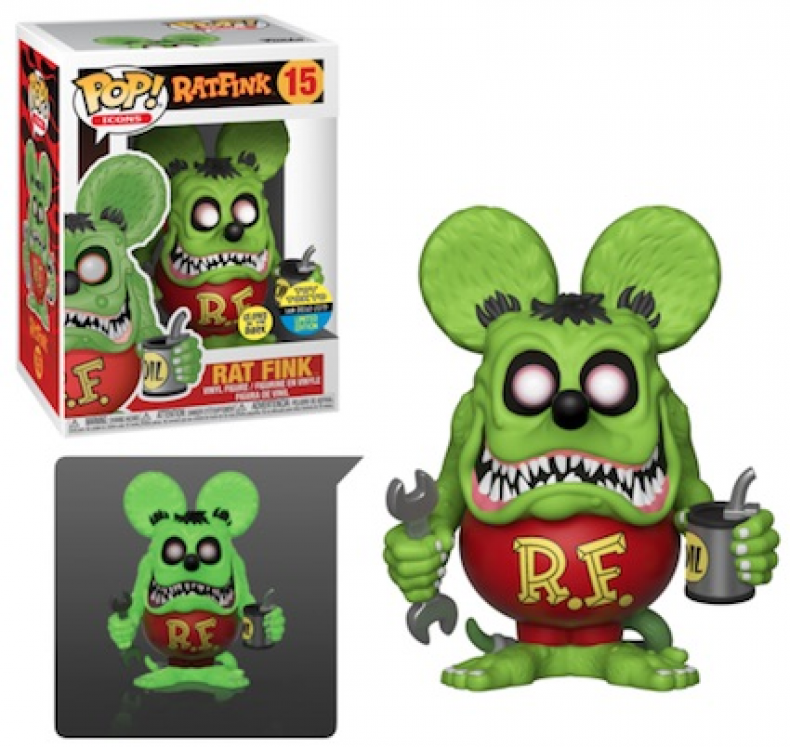 You can't find a more iconic character amongst pop-culture more than Rat Fink. Take him home with multiple choices as he also comes in a green or grey chrome edition.
Pop! Movies: Office Space - Sticky Note Man
ThinkGeek exclusive only, will not be at the Funko Booth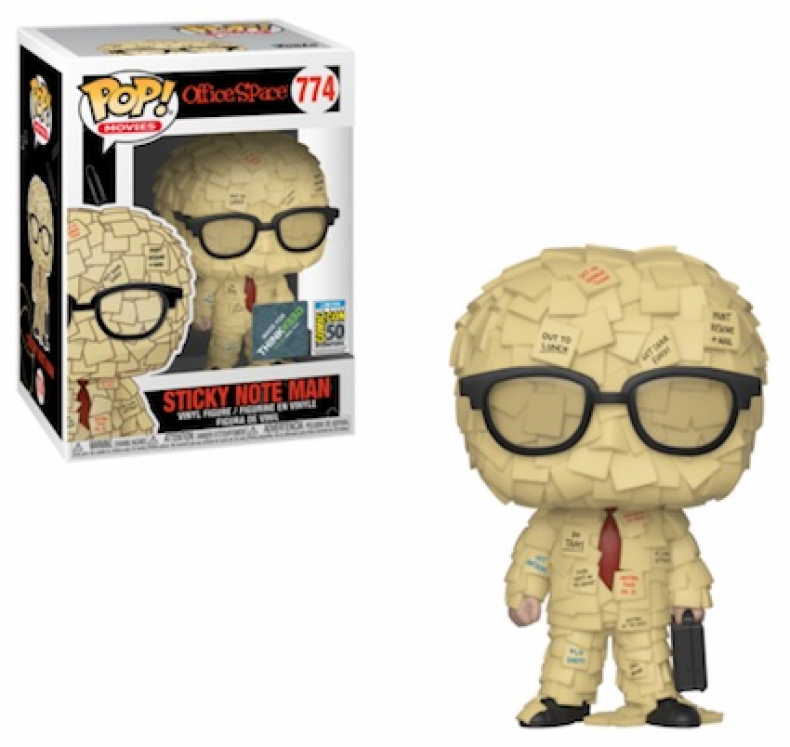 Nothing embodies the notion of hating your job more than the Sticky Note Man from the iconic movie poster for Office Space. Put him on your desk to let your boss know how you really feel about TPS reports.
Pop! Disney: The Black Cauldron 2-Pack - Taran & Horned King
Shared exclusive with Amazon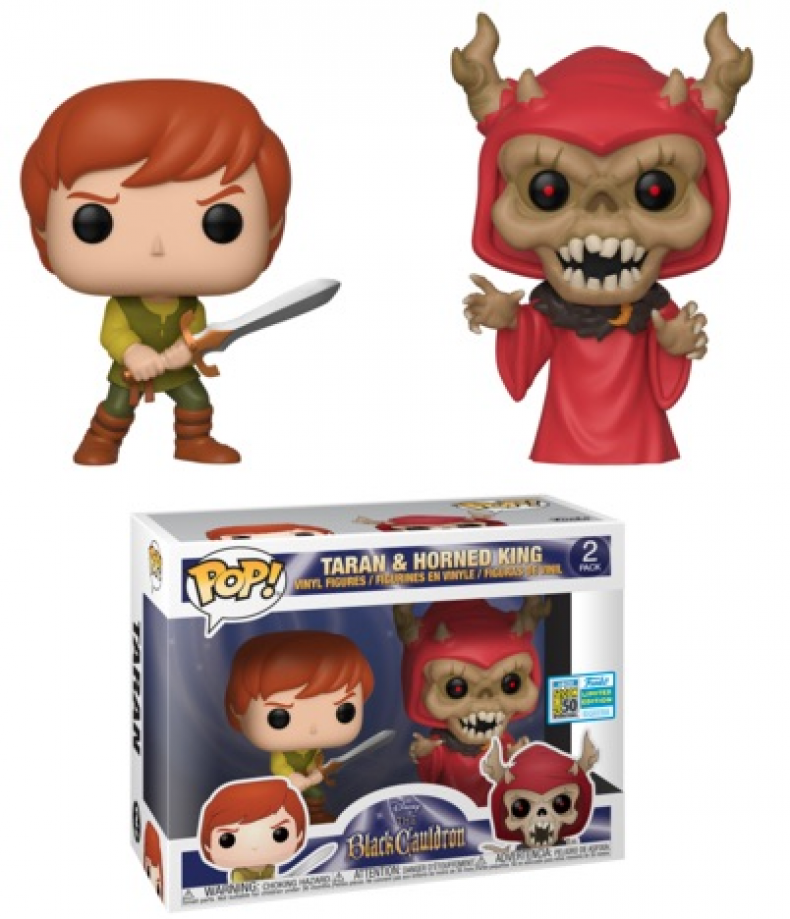 The Black Cauldron is a long lost Disney film that some feel has never gotten the respect it truly deserves since it was so dark themed for a classic Disney film. Now you can show that respect by snagging this mighty two-pack.
Pop! Animation: The Simpsons 2-Pack - Kang and Kodos (Glow-in-the-Dark)
Shared exclusive with Gamestop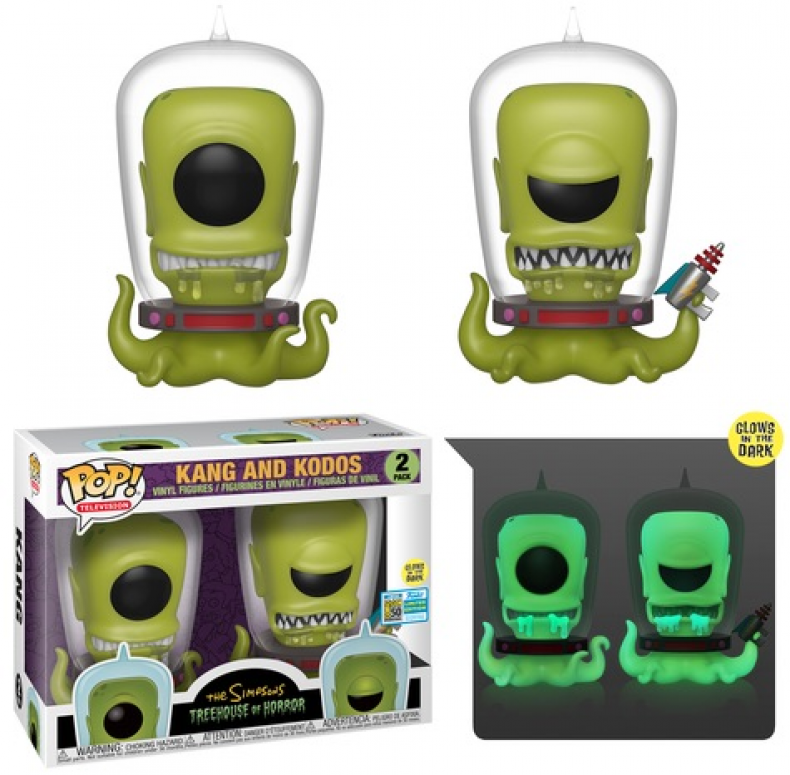 Kang and Kodos from the Simpsons are here to take over the rest of your Pop collection in style, as this two-pack Glows in the Dark.
Pop! Movies: Jaws 6" Shark Biting Quint
Shared exclusive with Entertainment Earth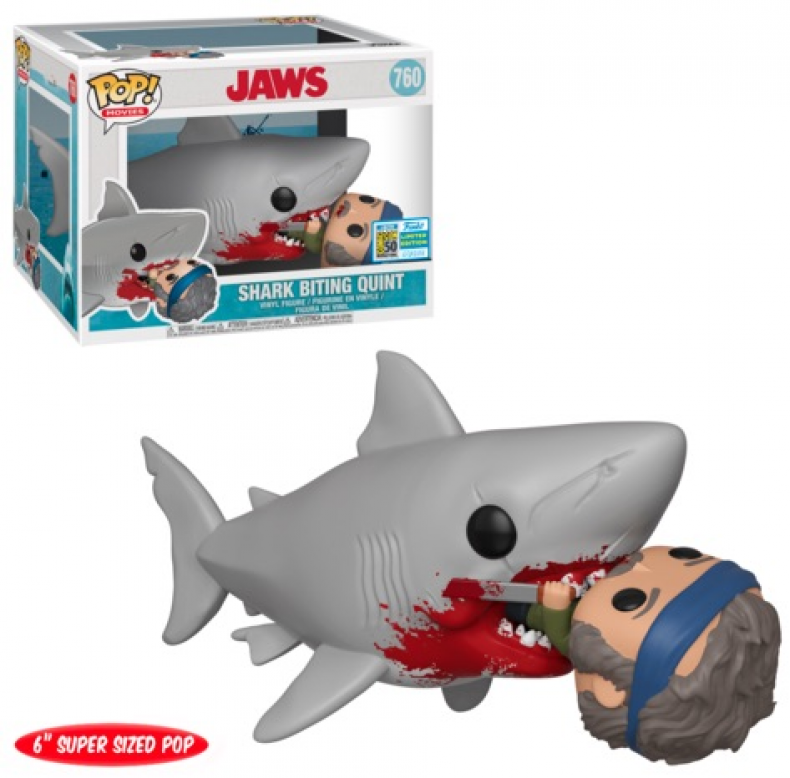 Perhaps the biggest Pop at the con, as this one is a 6" Super Sized Pop. You're going to need a bigger shelf if you want to display Quint getting chomped on by Jaws!
This list could seriously go on forever, but we need to keep an eye on our wallets (and shelf space.) Most items come limited and are only sold on a first come, first serve basis. A single Pop! will be $15, two-packs are $30, Rides are $40, and a PEZ will run you $8 each. What are some of the exclusives you can't wait to get your hands on? Have you registered and already been graced with a time slot? Let us know in the comments below (and please grab us a few Pops if you don't mind).