San Diego Hepatitis A Outbreak: Death Toll Rises in Largest U.S. Scourge in Decades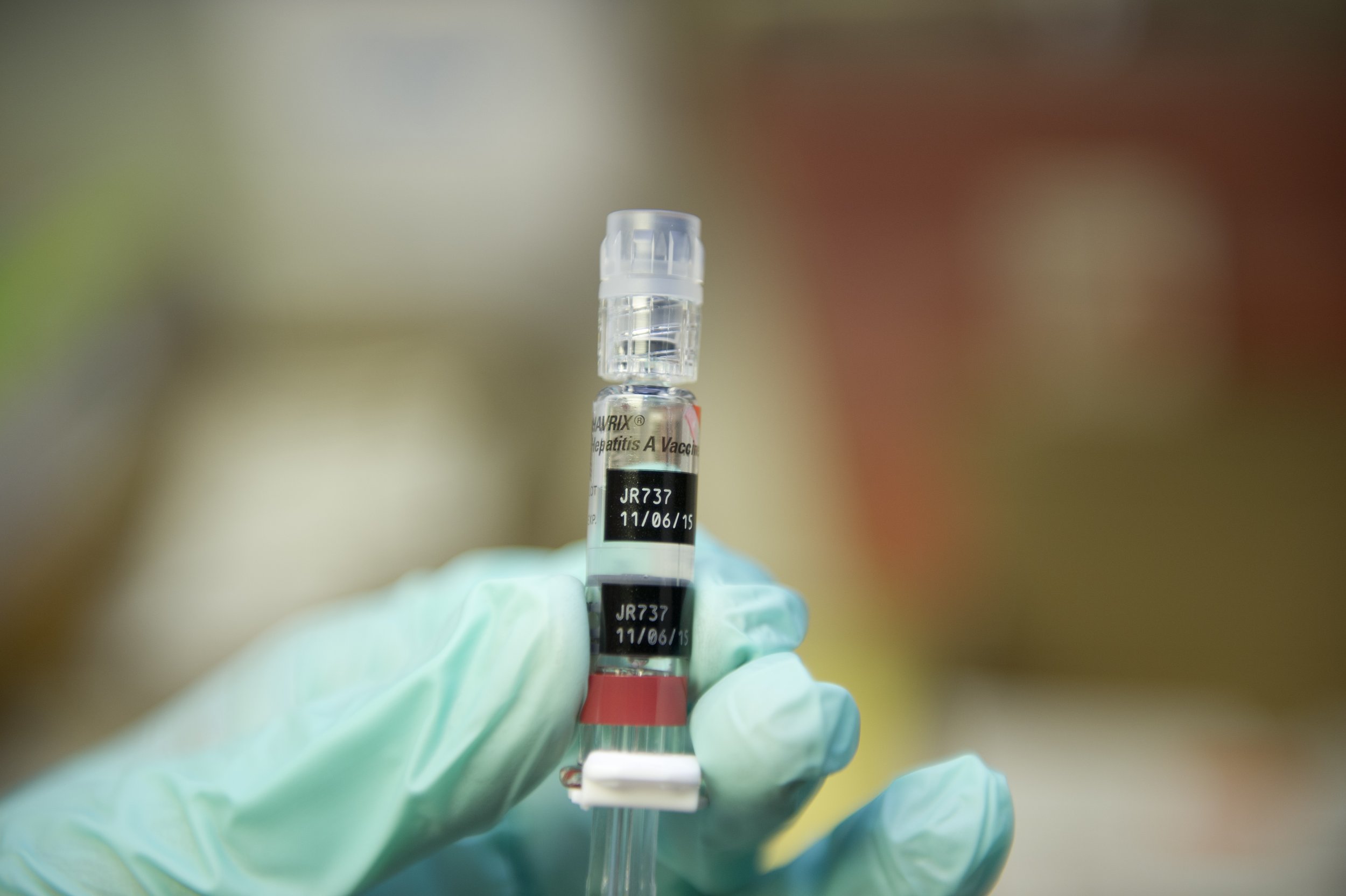 The death toll in the hepatitis A outbreak hitting San Diego has been raised to 19 people, according to the most recent data released by the county on Tuesday. This update brings the total number of cases to 507, which includes 351 hospitalizations, according to the Health and Human Services Agency.
Although there are more people in the county (and nationwide) with hepatitis A, it's important to note that their cases are not necessarily tied to San Diego's local outbreak. In order to determine if a case is in fact linked, the Centers for Disease Control and Prevention—headquartered near Atlanta—must conduct tests to accurately identify if the person was infected by the same strain of the virus that others in the outbreak have, the Los Angeles Times reports. The specific strain involved in these cases is not usually found in the United States, according to the Associated Press. It's a 1B genetic subtype that's typically more prevalent in the Mediterranean and South Africa.
Hepatitis A, a highly contagious liver infection, is most commonly spread through food. However, the current outbreak is being transmitted through person-to-person contact and has primarily affected those who are either homeless, illicit drug users, or both. The situation—which California Governor Jerry Brown declared a state of emergency to help combat—is the largest outbreak of its kind since the hepatitis A vaccine became available in the United States more than 20 years ago, the Associated Press reports.
"The outbreak is different than any other we have seen in the United States in the past decade," said Dr. Matt Zahn, medical director of epidemiology at the Orange County Health Care Agency, ABC News reports. "Previously, we have seen outbreaks that are food-borne, with a direct exposure to that food source. Ongoing person-to-person spread is really not something we have seen in recent years."
In 1996, the United States started to recommend the hepatitis A vaccine. The implementation of the vaccine led the number of yearly cases to drop from 31,000 to less than 1,500, according to the CDC. Today, getting vaccinated remains the best way to protect against the virus that can cause fever, fatigue, and loss of appetite, among other symptoms.
"The key is to bring the vaccination directly to the communities at risk," Zahn told ABC News. "This population is not easy to reach, so we make interventions to bring it to them. San Diego has done a marvelous job to have their staff go out to the homeless community, individual by individual, and offer the vaccine then and there."