San Diego Hepatitis Outbreak: Restaurant Knows Exact Times and Dates Customers Were Exposed to Deadly Virus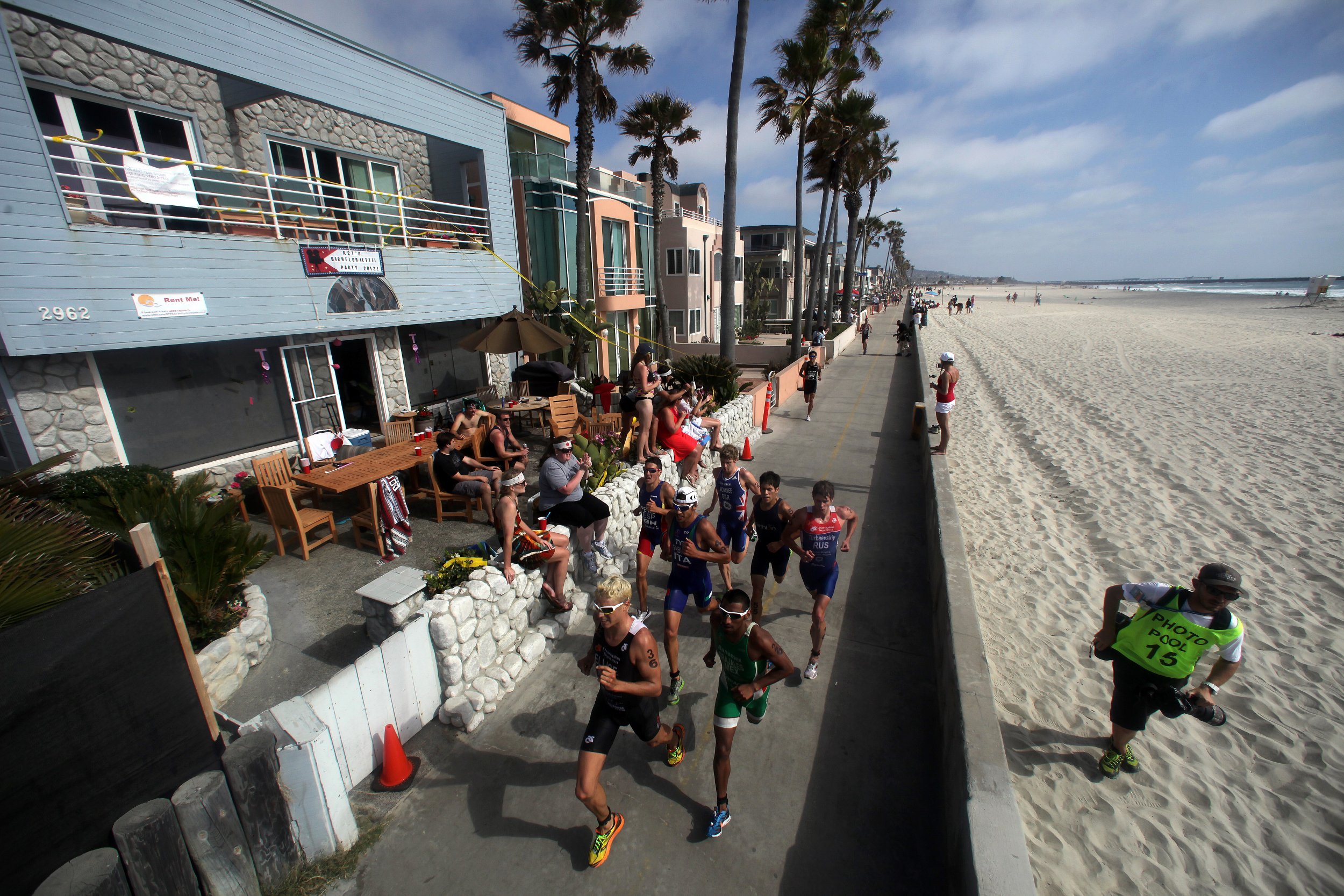 Updated | The deadly hepatitis A outbreak plaguing San Diego has primarily affected either "homeless and/or illicit drug users," according to San Diego's Health and Human Services Agency. But on Friday, health officials advised the public that anyone who visited a popular restaurant on the Pacific Beach boardwalk during specific dates and times might have been exposed to the virus.
The establishment in question is World Famous Restaurant, located at 711 Pacific Beach Drive in San Diego. The restaurant is now closed, NBC San Diego reported on September 15.
"We were NEVER told to close by SD County Health officials, we did close for a short period of time voluntarily in order to do some additional cleaning and sanitization. We are currently open for business and have been since the 13th at 1pm which is less than 24b [sic] hours after being notified of a POSSIBLE Hep A exposure," Erik Berkley, General Manager of World Famous Restaurant, told Newsweek via email on September 18.
"We are safely operating our restaurant," he added.
Officials haven't determined the source of exposure but have warned that employees, customers and other guests who were at the restaurant on any of the following dates and times might have come into contact with the hepatitis A:
August 28, 29 and 30 between 3 p.m. and 11 p.m.
September 3 and 4 between 9 a.m. and 6 p.m.
September 10 and 11 from 3 p.m. to 11 p.m.
"The risk to the public is low, but anyone who ate or had beverages at the restaurant on those dates and times should be aware of the signs and symptoms of hepatitis A," Wilma Wooten, the region's public health officer, said in a statement. "We encourage anyone who has not had the hepatitis A vaccine and those who may have been exposed to contact their health care provider."
Not everyone infected by hepatitis A develops symptoms, but for those who do, they typically involve the following: fatigue, nausea and vomiting, abdominal pain or discomfort, clay-colored bowel movements, loss of appetite, low-grade fever, dark urine, joint pain, and yellowing of the skin and eyes, according to Mayo Clinic. Symptoms typically appear weeks after exposure. If the illness is severe, they may last for several months.
World Famous has already organized sanitation efforts in order to kill the virus that's caused the death of at least 16 people and affected hundreds more in the county.
"In conjunction with San Diego County Health Department, World Famous is taking all steps necessary to combat this citywide issue," Erik Berkley, general manager of World Famous, told NBC San Diego.
"We hired a professional hazmat crew to clean and sanitize our restaurant at a very high level," he added. "We understand the severity of this issue and will do everything we can to ensure a safe environment for all."
San Diego officials are actively conducting multiple citywide efforts to stop the outbreak. On Monday, officials began power-washing streets in the downtown area with a bleach-based liquid.
Free hepatitis A vaccinations are available at the San Diego Central Library on September 19 from 2 p.m. to 5 p.m. In a statement, the city also announced vaccination efforts at the North Central Public Health Center, which will be administered on Saturday, September 16 from 10 a.m. to 2 p.m. at the center, located at 5055 Ruffin Road in San Diego.
This story has been updated to include quotes from Erik Berkley.
San Diego Hepatitis Outbreak: Restaurant Knows Exact Times and Dates Customers Were Exposed to Deadly Virus | U.S.