San Diego Hepatitis A Outbreak: What To Know About The Liver Infection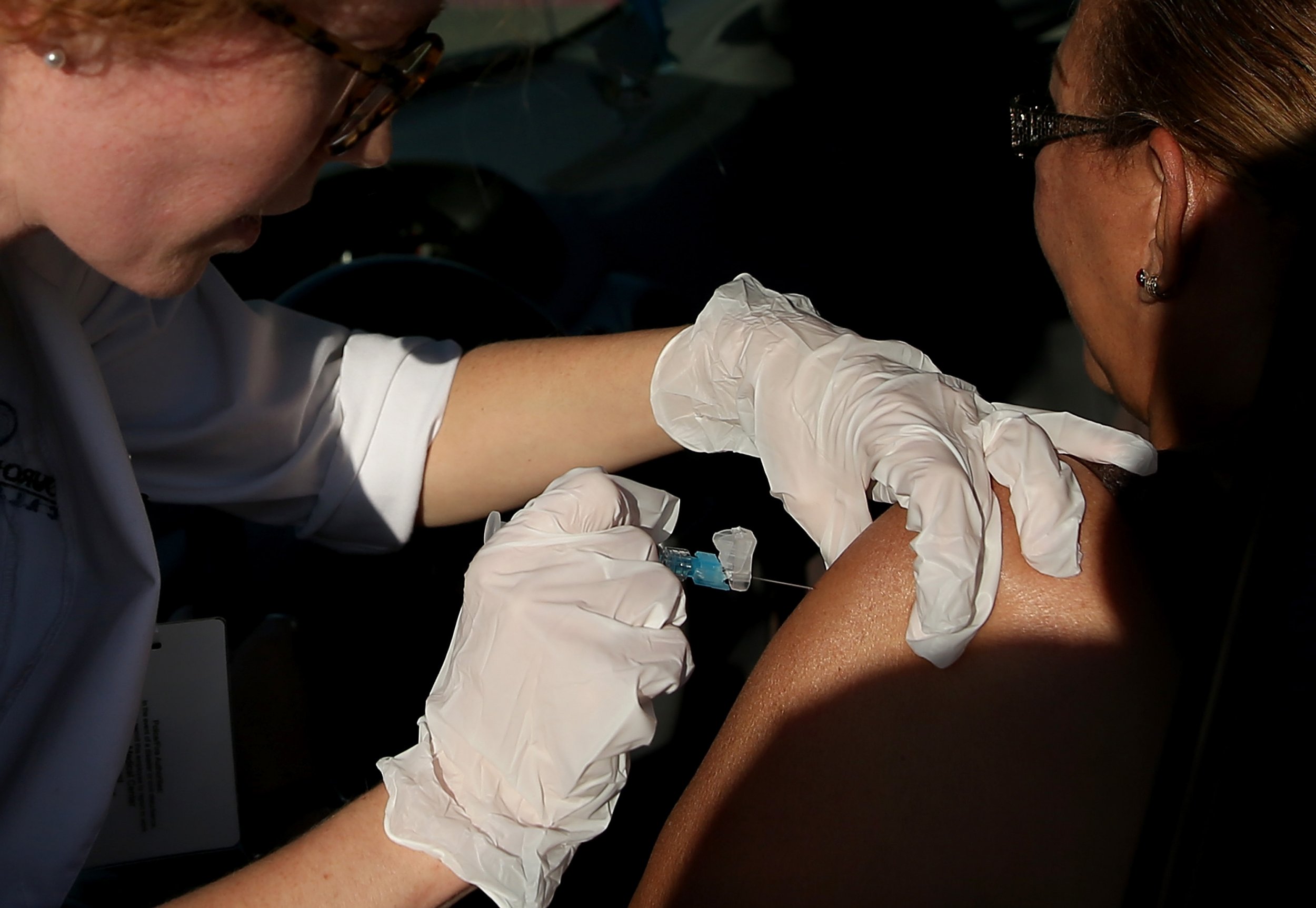 San Diego has been battling a hepatitis outbreak since last November. The virus—which has killed 16 people and left hundreds more hospitalized—led officials to declare a local public health emergency. Shortly after, on Sept.19, officials in Los Angeles County also declared an emergency with 10 cases reported so far. Santa Cruz County has reported 69 cases since April. As the virus quickly spreads, many questions have been raised about what hepatitis A is; here's some basic facts about the infection.
What Is Hepatitis A?
Hepatitis A a highly contagious liver infection spread by the hepatitis A virus. Most adults who are infected will have symptoms, but about 20% of them won't and neither will most children, according to the Centers for Disease Control and Prevention. Common symptoms include: fever, fatigue, loss of appetite, nausea, vomiting, abdominal pain, dark urine, clay-colored bowel movements, joint pain, and yellowing of the skin or eyes.
How Does Hepatitis A Spread?
The hepatitis A outbreak plaguing San Diego is being spread through physical contact and through fecal matter on the streets. The virus has the ability to spread through food or drink, but officials haven't identified any contaminated items. They still have yet to determine a source.
"Let us be clear, this outbreak is not from a contaminated food source. It is caused by person to person transmission," Dr. Nick Yphantides, San Diego county's chief medical officer, said during a news conference on Sept. 19.
Who Has Been Infected?
A majority of those infected with hepatitis A in San Diego are homeless, illicit drug users, or both. All 10 cases in L.A. County are among people who live in shelters or are homeless, KTLA 5 reports. The age range of the infected individuals in San Diego ranges from 5 to 87 years old, Dr. Yphantides said.
How Can I Protect Myself?
Officials are urging the public, especially those at high-risk, to get the hepatitis A vaccine. The high-risk groups include: the homeless; IV and illicit drug users; men who have sex with men; individuals who have sexual contact with someone who has hepatitis A; people with chronic liver disease; and individuals who have clotting factor disorders.
On Tuesday, officials announced this recommendation should also be extended to include the following occupational groups: fire; emergency; law enforcement personnel; food handlers; health care personnel and professionals; service workers working directly with the homeless population; individuals working directly in substance abuse treatment programs; and public transit workers.
Another way to protect yourself is to make sure you're washing your hands thoroughly, especially after using the bathroom.